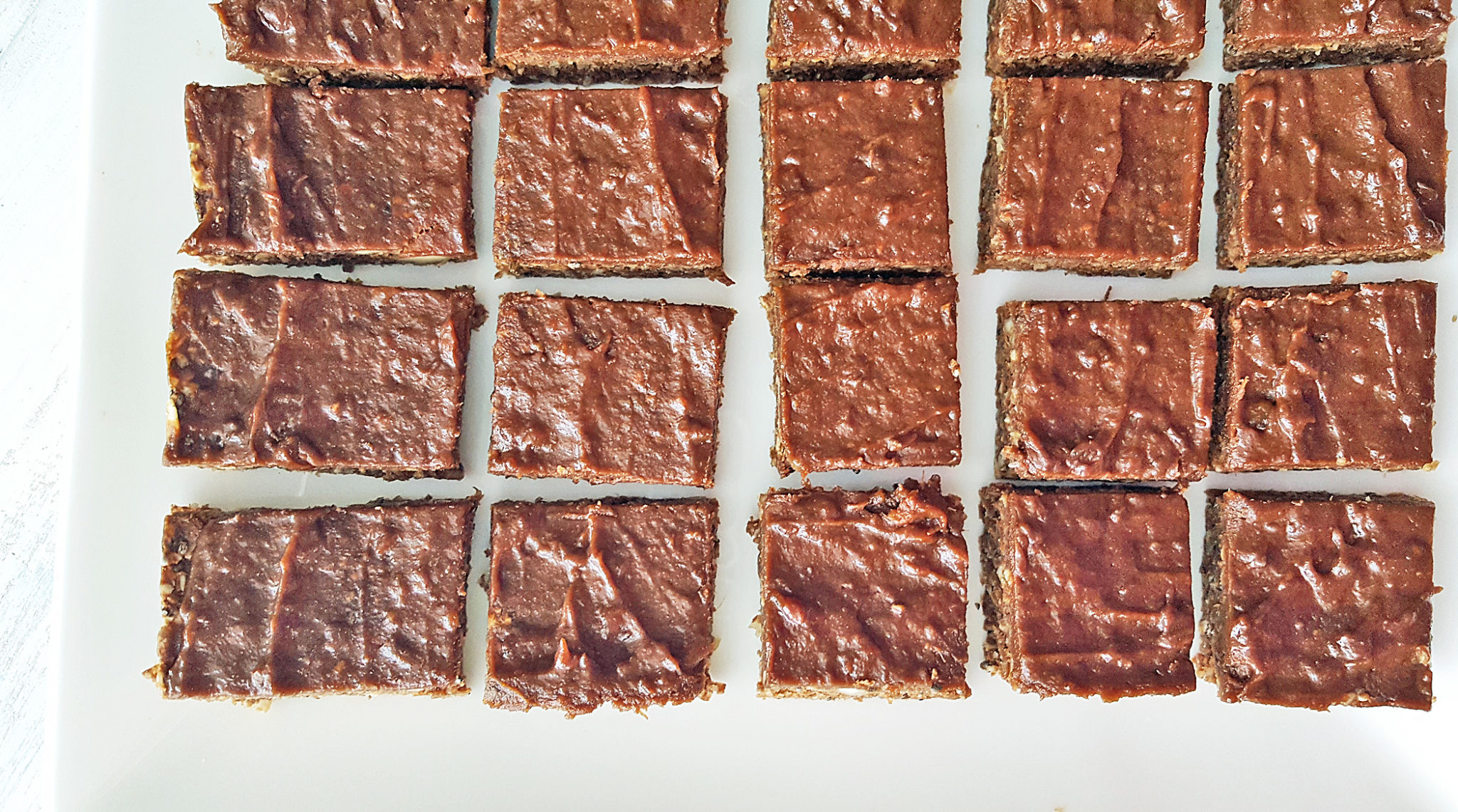 What's better than getting in a good workout on a Saturday morning? Finishing that workout up with a HUGE potluck brunch with all kinds of delicious food…from slow roasted meats to scratch-made Belgium waffles to paleo banana bread…to these chocolate date-glazed protein bars!
The CrossFit gym I belong to came up with that amazing idea to pair a workout (including running, rowing, slam balls, and Russian twists) with a massive food filled social gathering feast.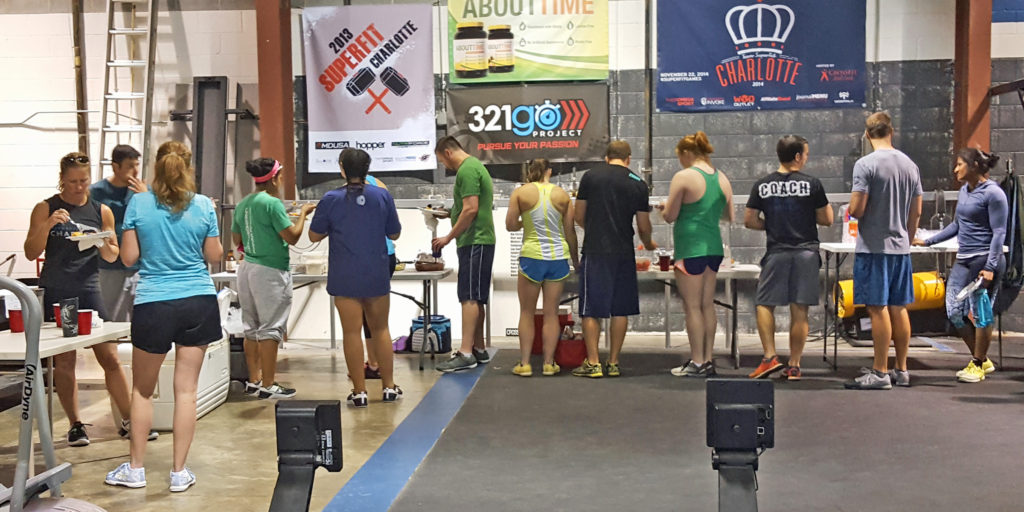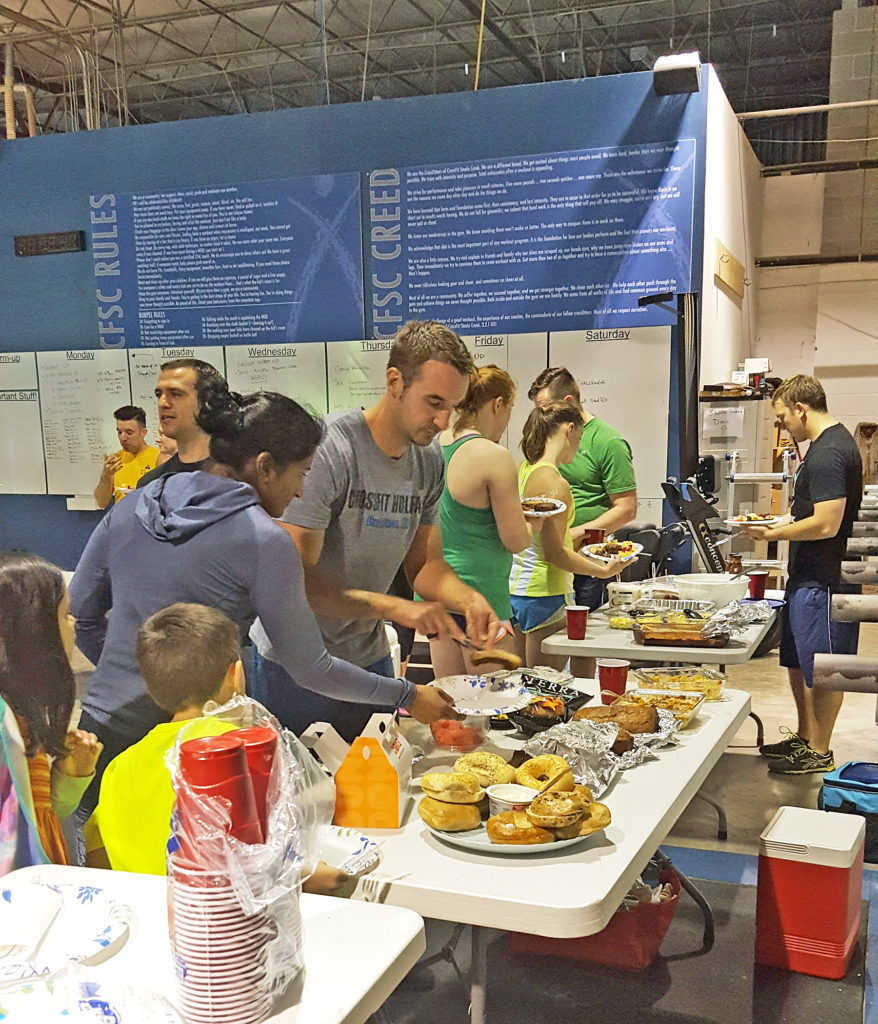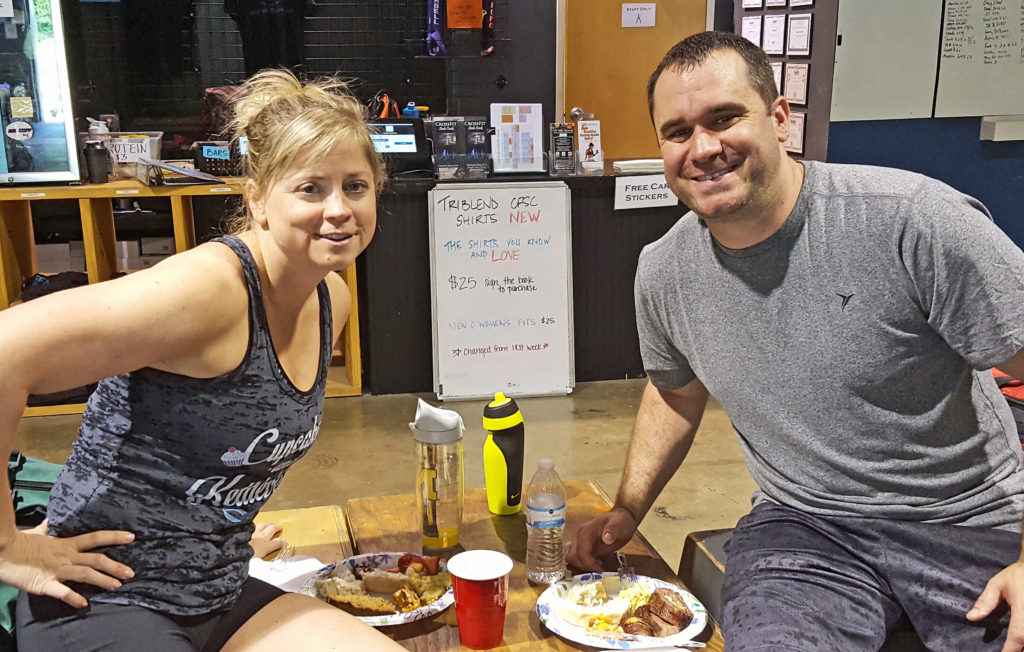 When I first heard about the idea, I had all of these recipes running through my head with what I could make. Do I go with something super healthy like a plate of cut fresh fruit? Do I make a bread? Mini muffins? Smoothies? My superfood granola bars? Or raw chocolate brownie bites? Lots of ideas. Ultimately I decided to go with something new, fresh, from scratch. It will be post-workout so protein is always great to have at that time.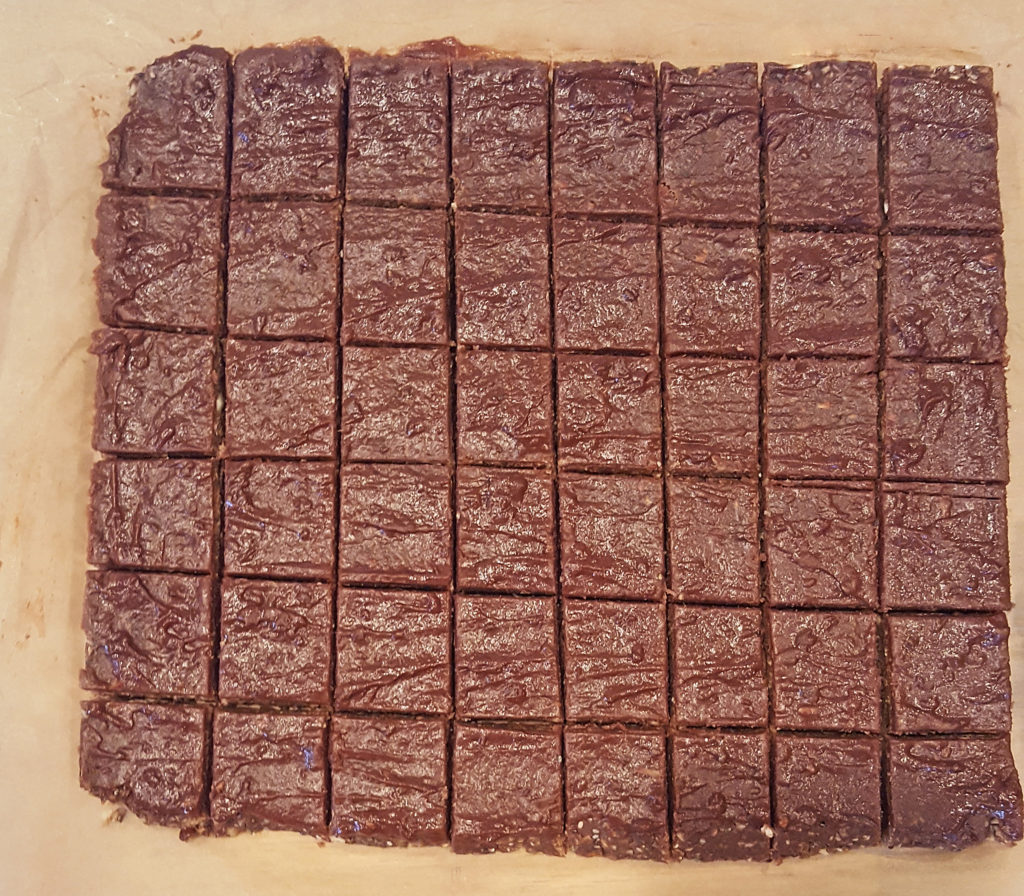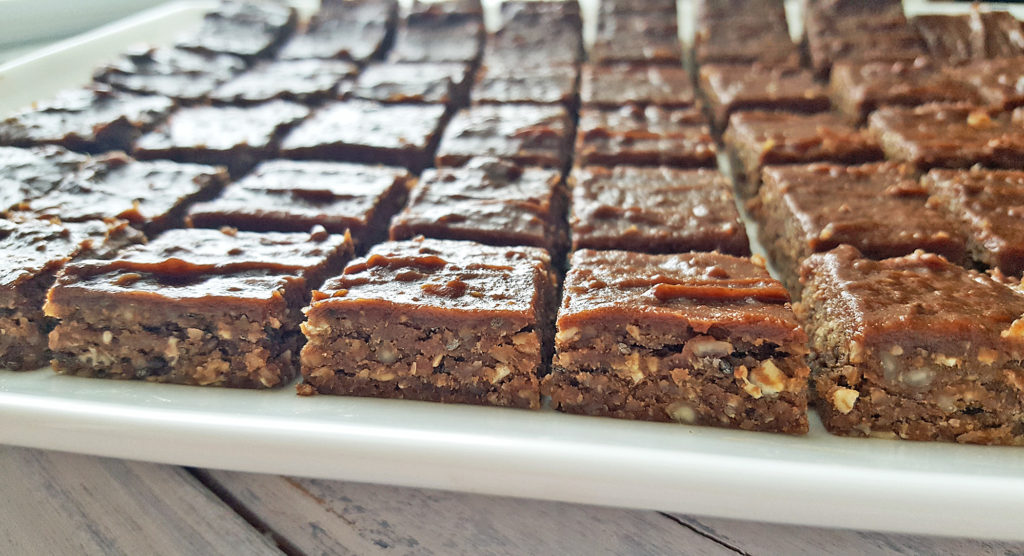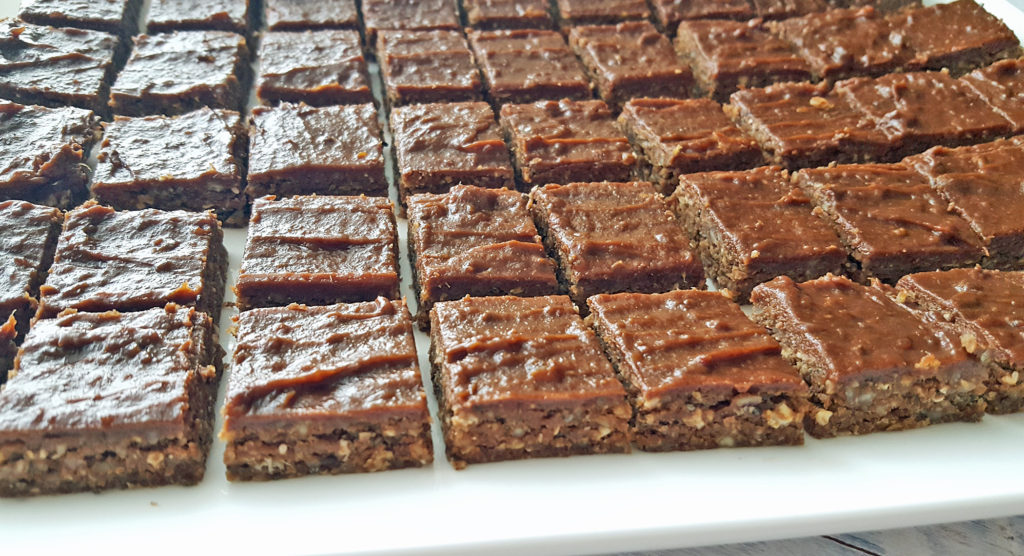 These bars have lots of protein and use all natural, whole-food based sweeteners (dates and a banana). If you cut them into 1″ x 1″ squares, you'll get a lot of them. I store mine in the freezer so they're pretty firm to eat…so good!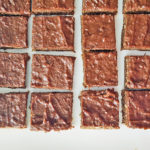 Chocolate Date-Glazed Protein Bars
2016-04-27 15:57:25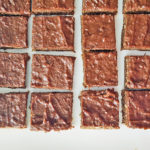 Gluten free, dairy free, soy free, vegetarian
Ingredients
~~~ BARS ~~~
1 cup almonds
7-8 Medjool dates
1/4 cup cacao powder
1 serving vanilla protein powder (I use Sunwarrior)
1/4 cup sunflower seeds
1/4 cup chia seeds
1 cup gluten free oats
1/2 cup nutbutter or Sunbutter
1 ripe banana, smashed first
pinch of sea salt
2 tablespoons honey
~~~ GLAZE ~~~
4 Medjool dates, pits removed (+ water)
1 1/2 tablespoon cacao powder
1 tablespoon nutbutter or Sunbutter
1 teaspoon honey
Instructions
Add almonds to a food processor and process until broken down into small pieces, not powdery, about 10-15 seconds.
Add the dates and process until small bits remain (about 15-20 seconds).
Add the rest of the bar ingredients, and process about 20-30 seconds. You'll need to scrape sides down and process again until it forms a dough.
Scoop out onto a parchment lined cookie sheet and press so it's 1/2 the height of the cookie sheet in thickness. It'll be sticky, I like to use another piece of parchment to help me press it so my hands don't get all sticky!
TO MAKE THE GLAZE ~~~ Put the dates in a small bowl with enough water to cover them, and microwave for 1 minute until very soft.
Add the dates to the food processor and discard the water. Add the rest of the ingredients and process until smooth. Spread over bars.
Refrigerate, then slice into squares.
Healthy Eaton https://healthyeaton.com/