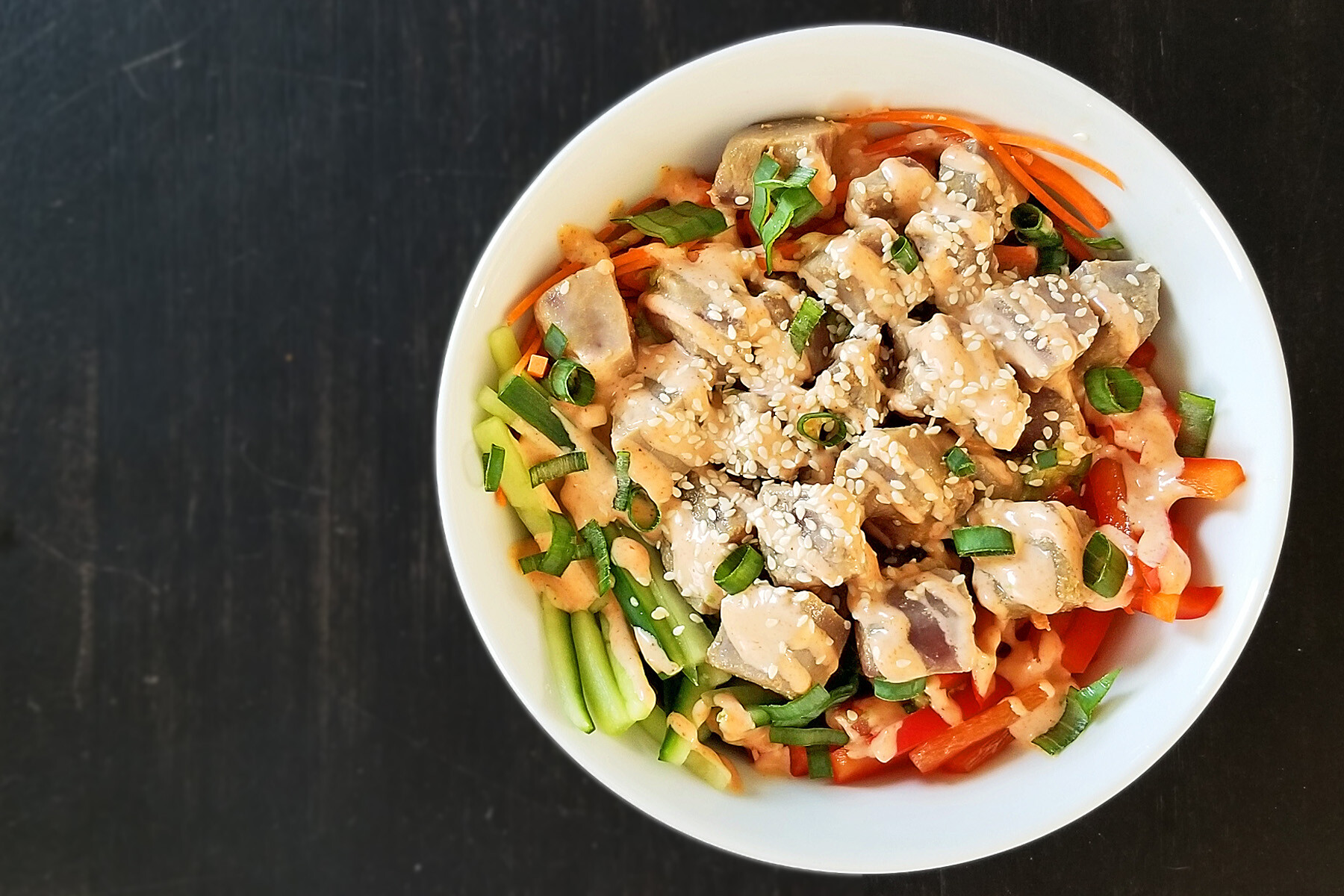 Craving sushi? Make your own DIY Poke Bowl! It's a way cheaper and easier way to curb your cravings at home.
This must-have food trend is a fresh and light twist on a Mexican burrito bowl, and has been a staple in the Hawaiian islands for centuries. I like to think of it just as deconstructed sushi, very fancy, I know!
Right before I heard about Poke Bowls, my husband bought us a make-your-own sushi kit. We were so excited because we're huge sushi fans, but my excitement quickly turned when I saw how LITTLE the amount of veggies and fish that went into it…especially compared to rice.
With this recipe, you're able to pack in lots of delicious and nutritious veggies to add a great variety in texture, consistency, and beautiful colors. Plus you can use an actual serving of fish! Here's one I made with cooked shrimp: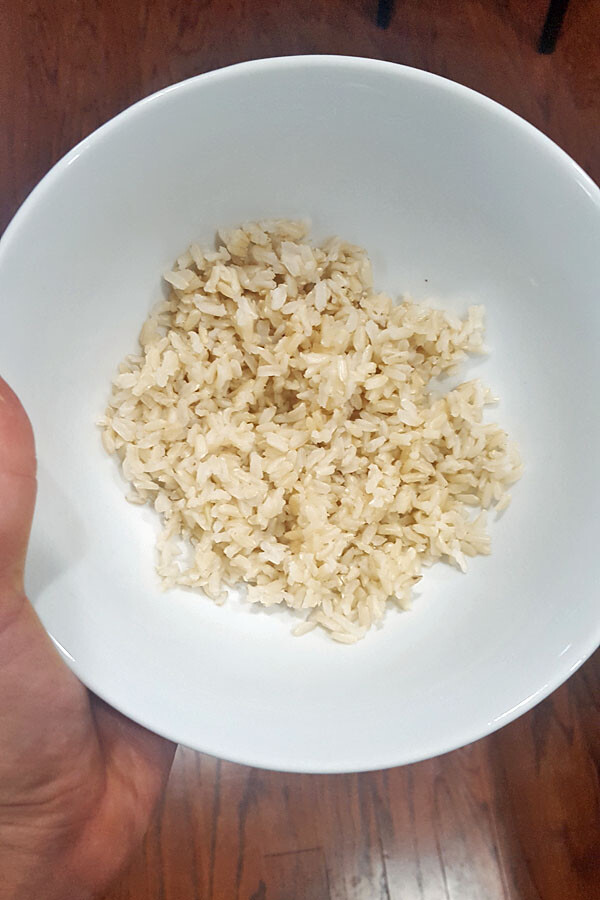 Start by picking whatever grain you'd like: brown rice, quinoa, white rice, millet, etc.
Then add whichever veggies you'd like: carrots, cucumbers, avocado, bell pepper, kale, asparagus, etc.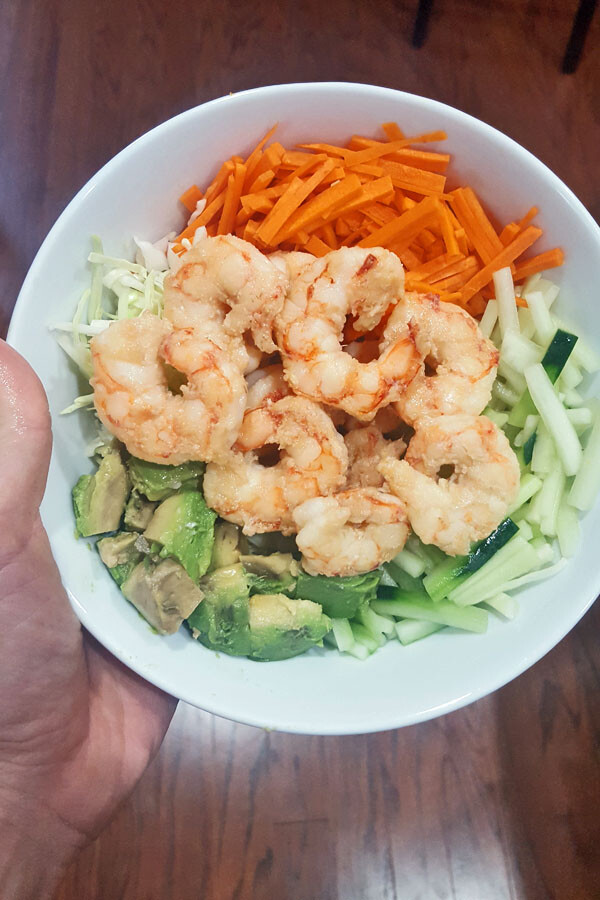 Then add your fish (that you would have marinated ahead of time, be sure it's safe to eat raw) and fun toppings, like: spicy sriracha mayo, green onions, sesame seeds, etc.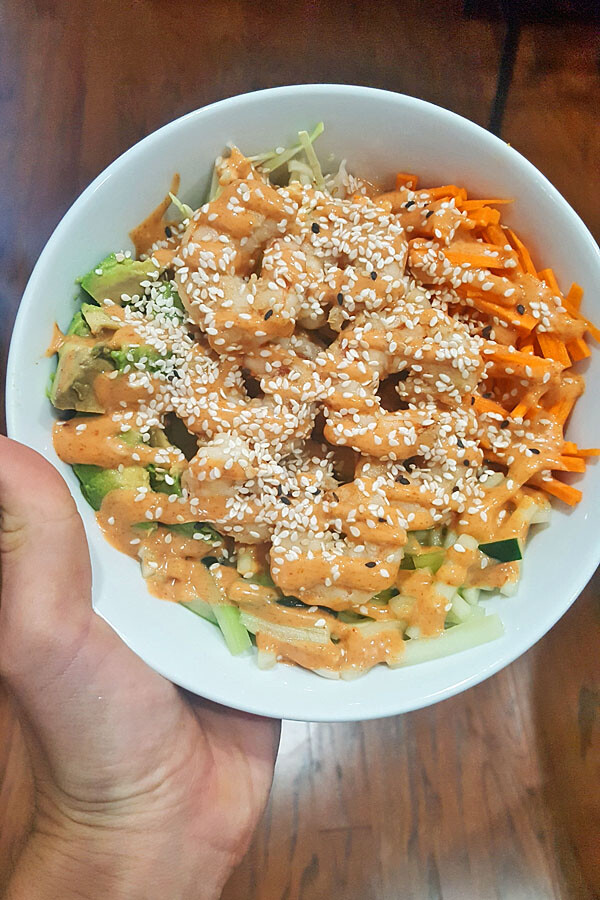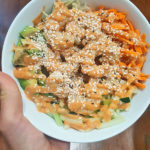 Spicy Tuna Poke Bowl Recipe
2018-01-09 19:04:24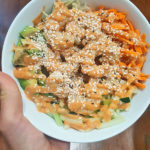 Gluten free, dairy free, soy free, nut free
Ingredients
TUNA MARINADE
¼ - ½ lb grade one, wild caught tuna, cut into bite-sized pieces
2 tablespoons coconut aminos (or low sodium soy sauce)
1 tablespoon rice vinegar
1/2 teaspoon sesame oil
1/4 teaspoon EACH: sea salt, ground ginger
Juice from 1/2 lime
Dash garlic powder
VEGGIES
Carrots, cut into thin strips
Cucumber, cut into thin strips
Bell pepper, cut into thin strips
Avocado, cut into small pieces
(you can use any vegetables you'd like!)
ADDITIONAL INGREDIENTS & TOPPINGS
Brown Rice (1/4 cup uncooked = 1/2 cup cooked)
Sesame seeds
Green onion, cut into small pieces
Spicy Mayo (2 tablespoons mayo + 2 teaspoons sriracha)
Nori, cut into strips
(you can use any of your favorite sushi toppings!)
Instructions
Whisk together marinade ingredients in a medium sized bowl, and add the chopped tuna pieces. Gently stir together to dress the tuna. Store in the fridge for 30 minutes to an hour.
In a bowl, add rice, veggies, tuna (with marinade).
Top with spicy mayo, green onions, sesame seeds, and/or nori.
Notes
Have fun with this recipe and mix up the fish (check first to see which you can eat raw vs. have to cook first), veggies, grain, and toppings to add delicious variety
Healthy Eaton https://healthyeaton.com/