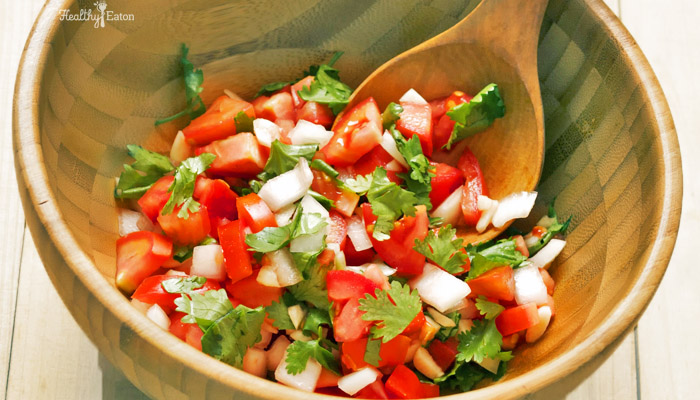 Everything tastes better when it's homemade, especially when it's easy to make! Whip up some of this fresh salsa to be the start of the weekend BBQ or to enjoy hanging out around the pool.
You will be amazed in the difference in taste between fresh homemade salsa vs. the jar you purchase at the grocery store. This recipe is amazing and bursting with summer freshness!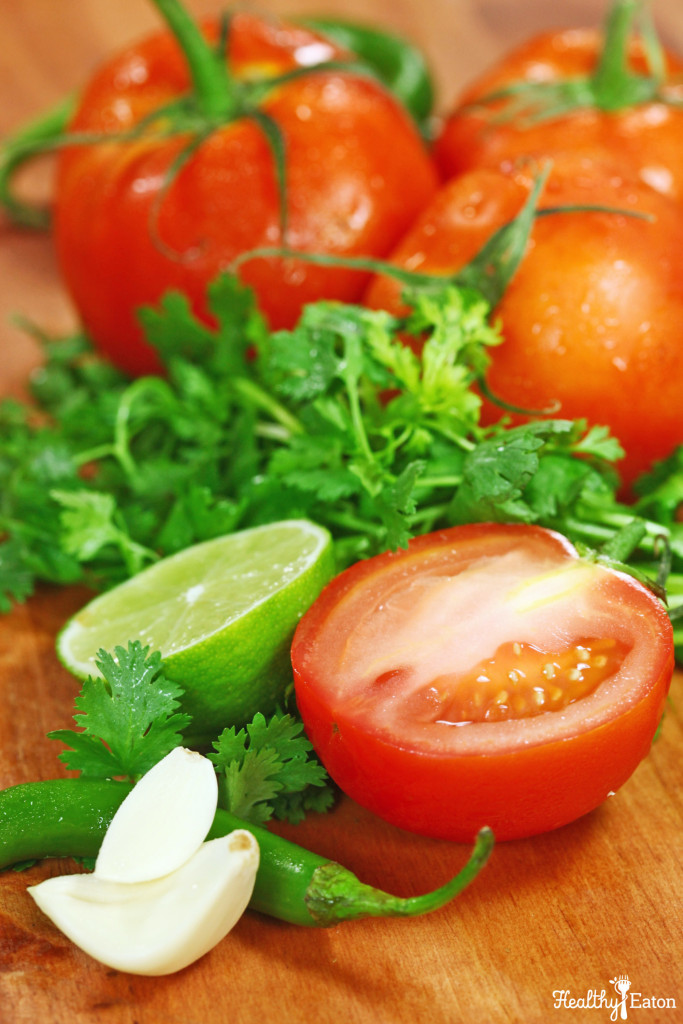 This is my first year with my own garden, and I'm dying to get some mini tomatoes to use in here. You can make it as chunky or as smooth as you want. I pulse mine in the food processor for a smoother texture, but you can definitely chop everything by hand too. You can also adjust the heat by adding more or less jalapeño. Enjoy!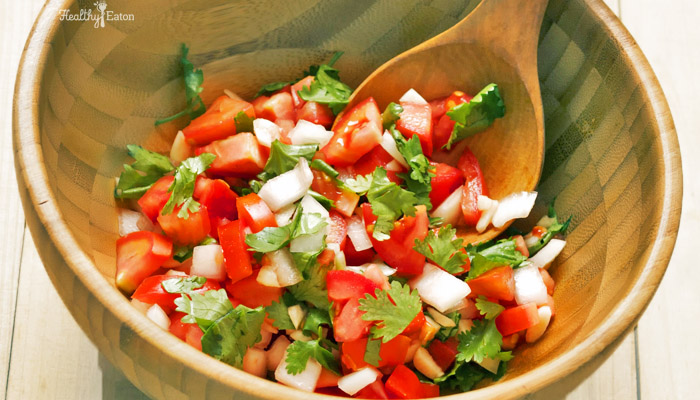 Fresh Homemade Salsa
2015-06-17 05:32:12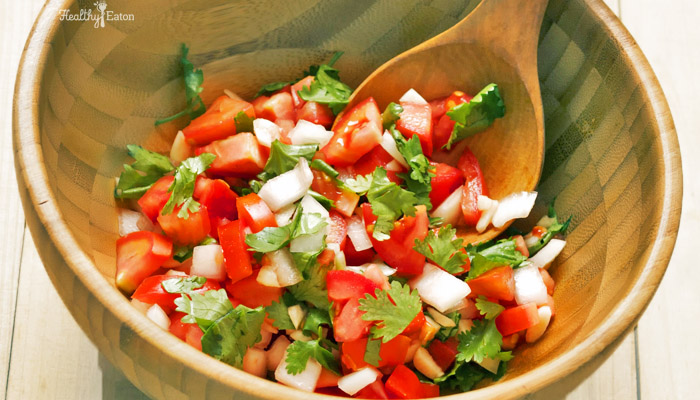 Paleo, gluten-free, dairy-free, soy-free, vegetarian, vegan
Ingredients
1 container mini tomatoes (or 4 Roma tomatoes chopped)
1 large clove garlic, minced
1/2 lime, juiced
¼ onion, chopped
½ bell pepper, chopped
¼ cup fresh cilantro leaves
1/2 teaspoon sea salt
1 teaspoon cumin
1/2 teaspoon chili powder
1/2 jalapeno, most seeds removed, minced
Instructions
In a food processor (or blender), add the bell pepper, onion, lime juice, garlic, salt, chili powder, jalapeno, and cumin, then pulse 3-5 times.
Next, add the tomatoes and cilantro and pulse 4-6 more times, until well combined. Make ahead of time if you can, best served cold.
Notes
Turn this into a tropical salsa by adding some chopped pineapple
For a creamier variation (great on fish and chicken) add 1 avocado, cut into cubes.
No food process or blender available? Chop it all by hand into small pieces and stir to combine.
Healthy Eaton https://healthyeaton.com/