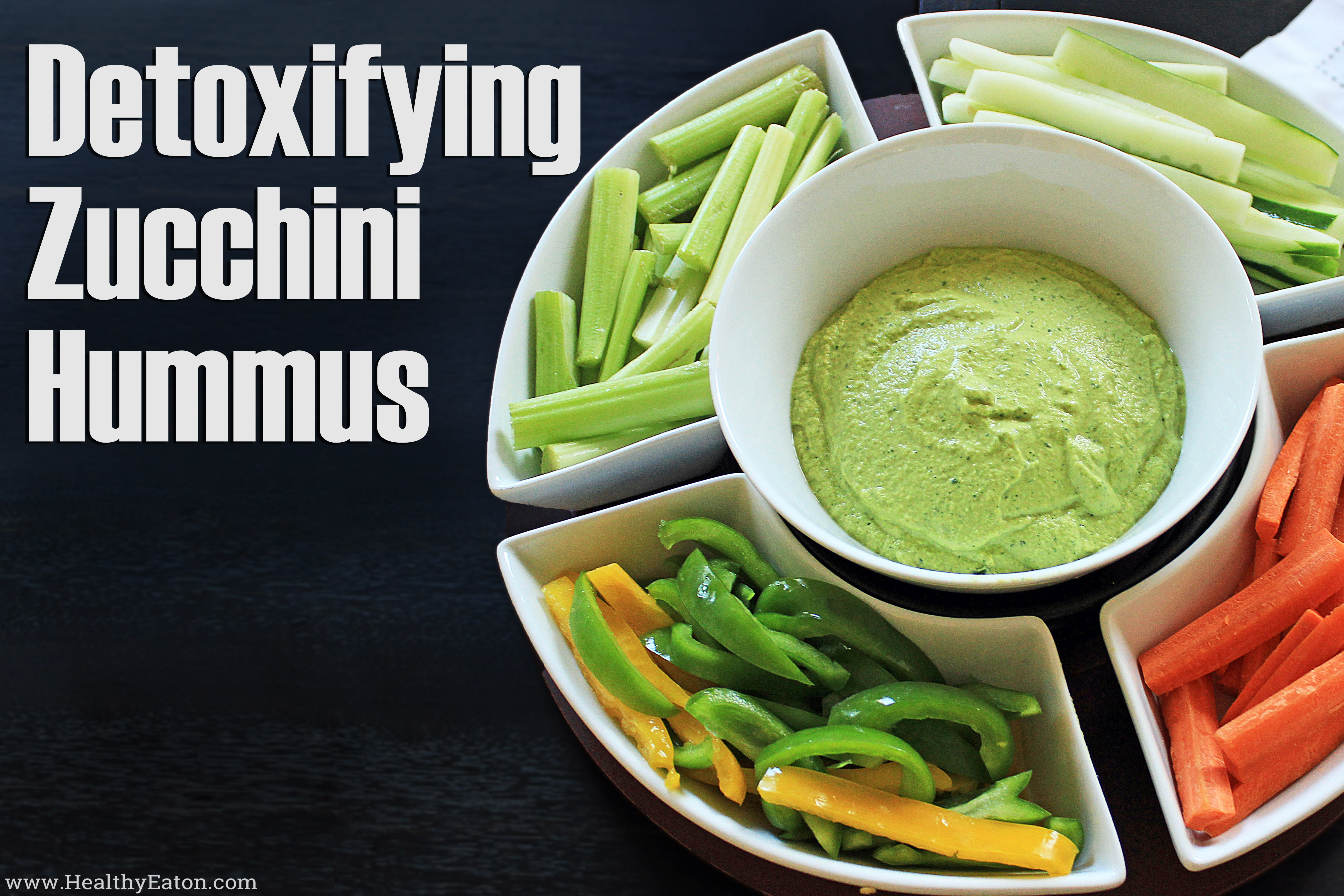 This Zucchini Hummus recipe is straight out of my Spring Clean Eating Detox program. It's smooth, creamy, and very fresh-tasting, all while containing ingredients that help to detoxify your body.
Bring this to your next get-together, or use it for entertaining. It's always a crowd pleaser and it doesn't take long to whip up! You can dip lots of different types of veggies, crackers, chips, etc. so there can be an option for everyone. Plus, since there are no beans in this recipe (no chickpeas) it shouldn't cause any disruption of your stomach, that beans sometimes cause.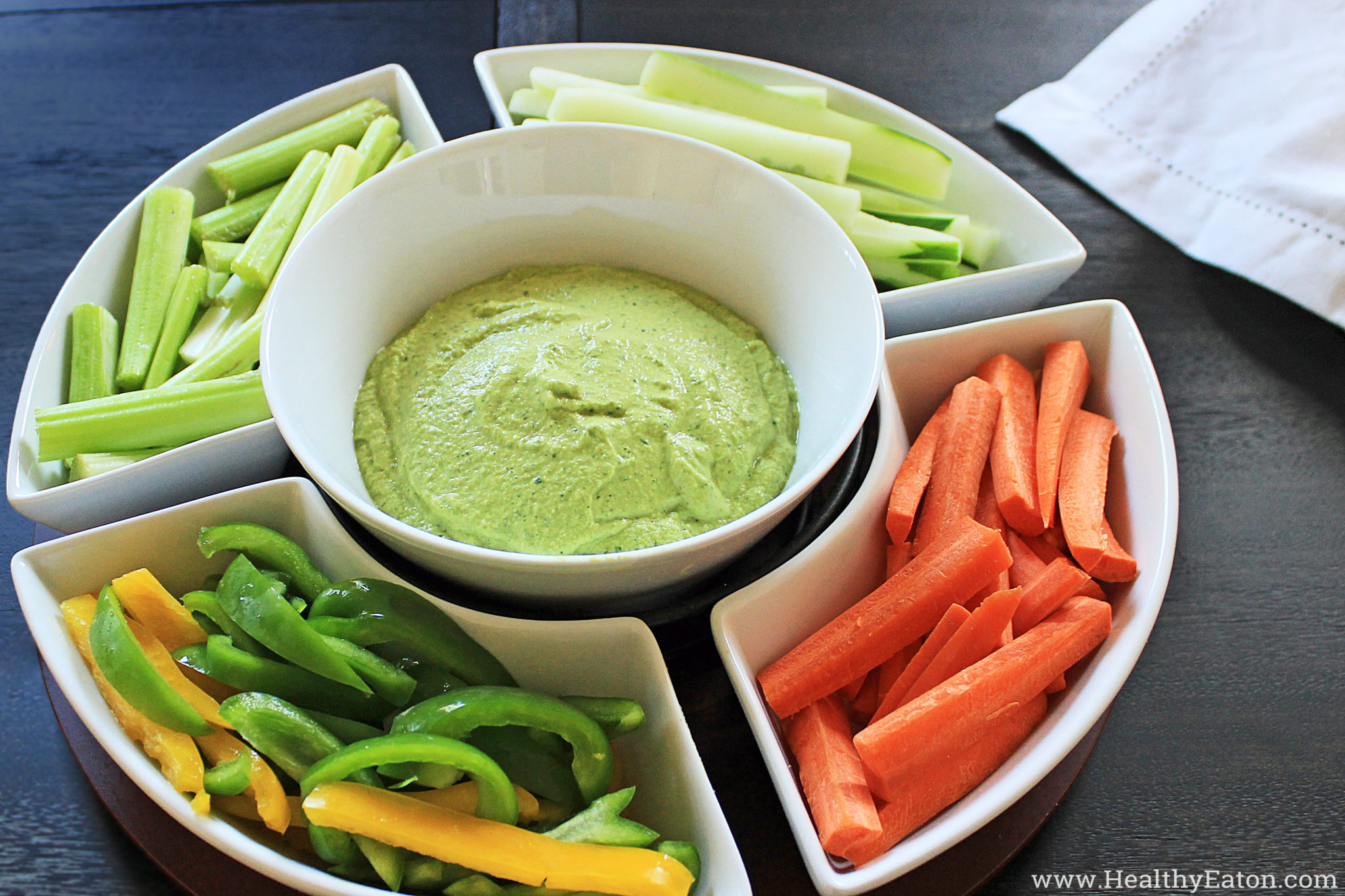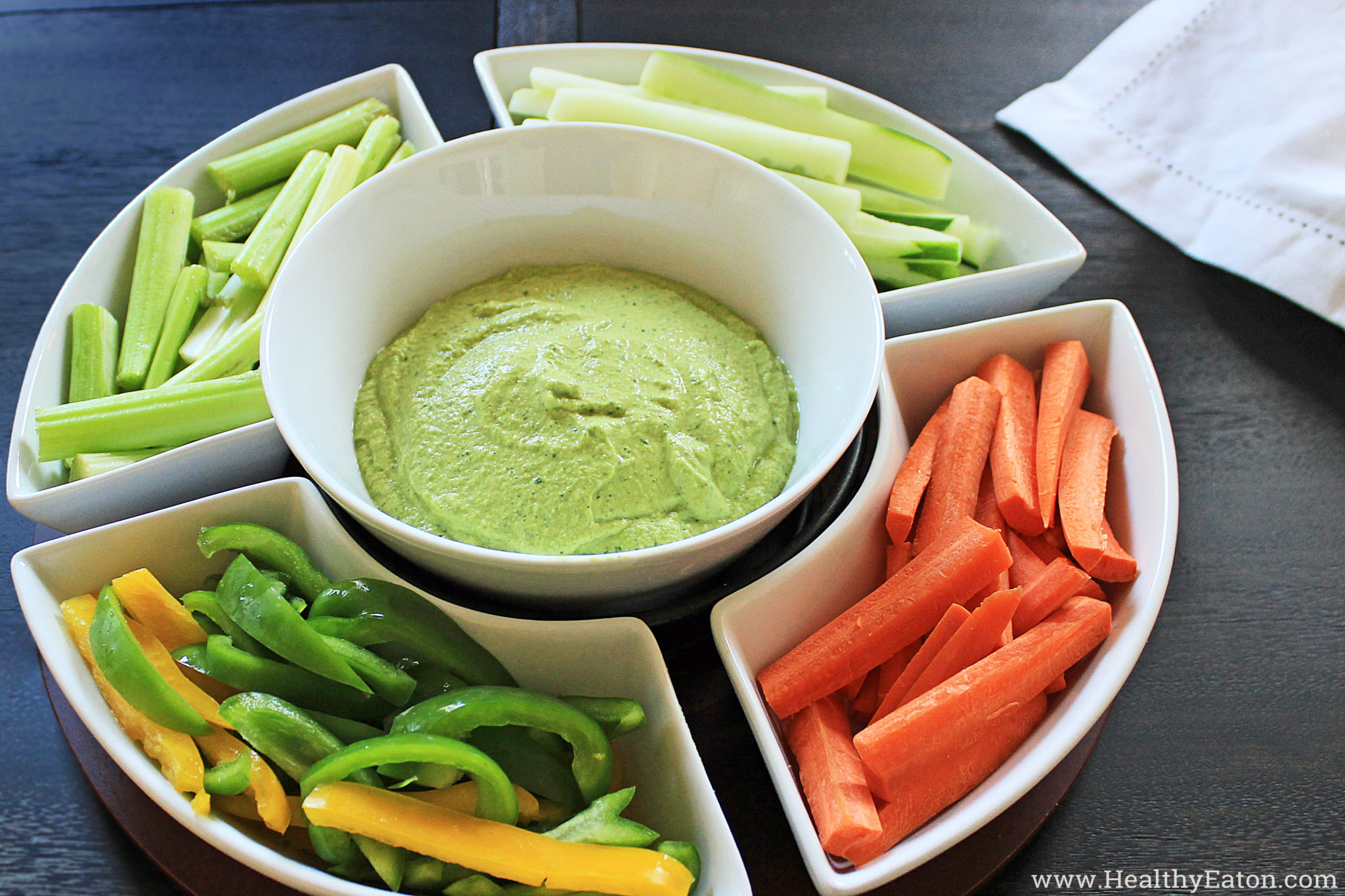 Detoxifying Zucchini Hummus
2014-10-06 09:15:22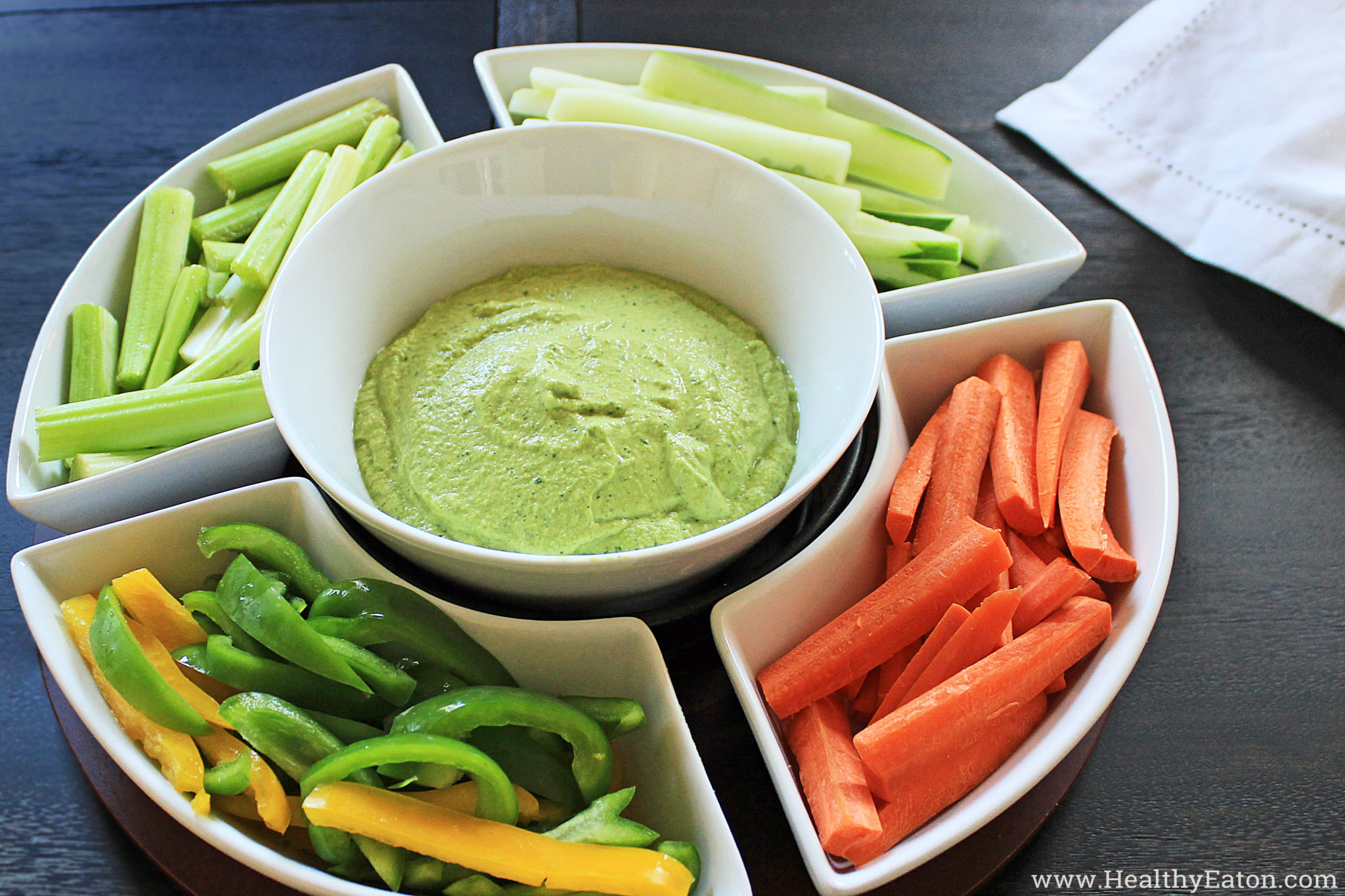 Gluten-free, dairy free, soy free, paleo, vegetarian, vegan, raw
Ingredients
2 cups chopped zucchini, raw
½ cup tahini
1 ½ tablespoons nutritional yeast
2 small cloves garlic, minced
3 tablespoons lemon juice, fresh
3 teaspoons ground cumin
2 tablespoons parsley, fresh
¼ teaspoon sea salt, plus more to taste
Instructions
Combine all of the ingredients in a food processor or high-speed blender, and blend until smooth and creamy (might have to stop and scrape down the sides, and keep blending).
Serve chilled. Store in the refrigerator in an airtight container.
Notes
You can dip your favorite veggies (celery, carrots, bell peppers, cucumbers, jicama, etc), crackers, chips, or use with veggies and protein on a wrap.
Healthy Eaton https://healthyeaton.com/