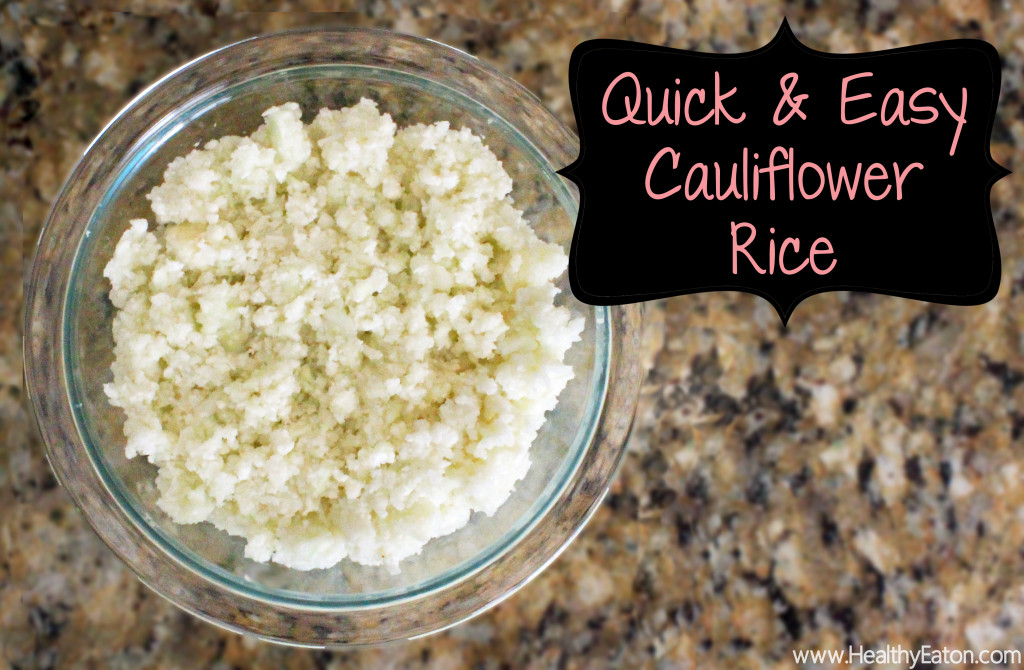 I love trying out different diets to see how different ways of eating make me feel, and I always end up discovering new fun recipes and types of food…like this one: cauliflower rice. Last year I tried out the Paleo diet. For those of you not familiar with it, think of it like eating like the cavemen/women used to eat. Overall, this means anything that can be hunted, found, or grown, like meats, fish, nuts/seeds, eggs, and most vegetables and fruits (there are slight variations depending on who you ask).
One of the biggest challenges for me was not eating grains. I was used to eating a meat, vegetables, and a grain at every meal, so without the grain, I was finishing my meals feeling unsatisfied. I needed to find something to help fill that void but still stay on track. Then I heard about cauliflower "rice." Whenever I wanted to use rice in a meal or for a side dish, I could just swap in this lower carb, higher nutrient, Paleo-approved alternative! It was super helpful, and there are so many flavor variations you can do to it so it always tastes fresh and delicious.
Here's how to make basic cauliflower rice the quickest and easiest (and least messy) way I've found: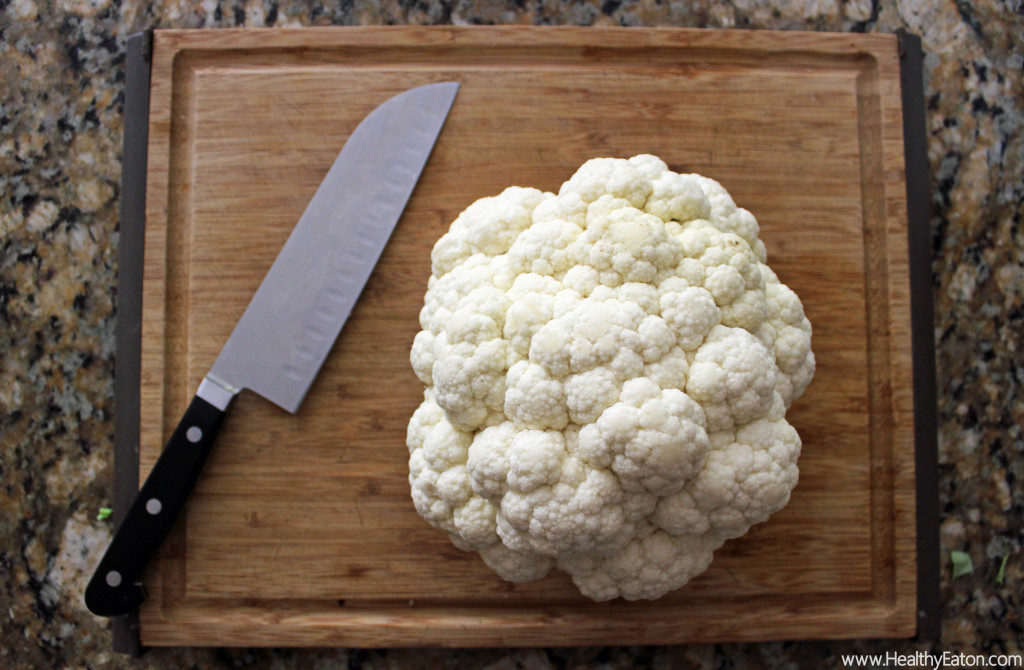 First, start with a head of cauliflower. Fun Fact! 1/2 cup of this rice gives you 70% of your daily vitamin C.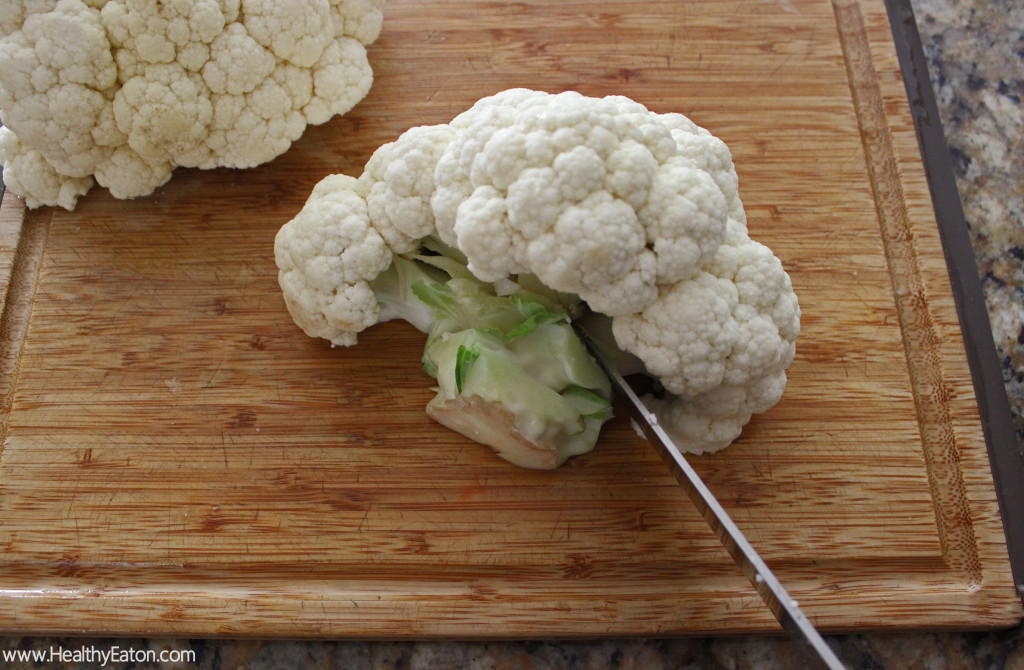 Next, you'll want to cut off the stem. Feel free to give it to your dog to snack on, it's super healthy for their teeth and gums!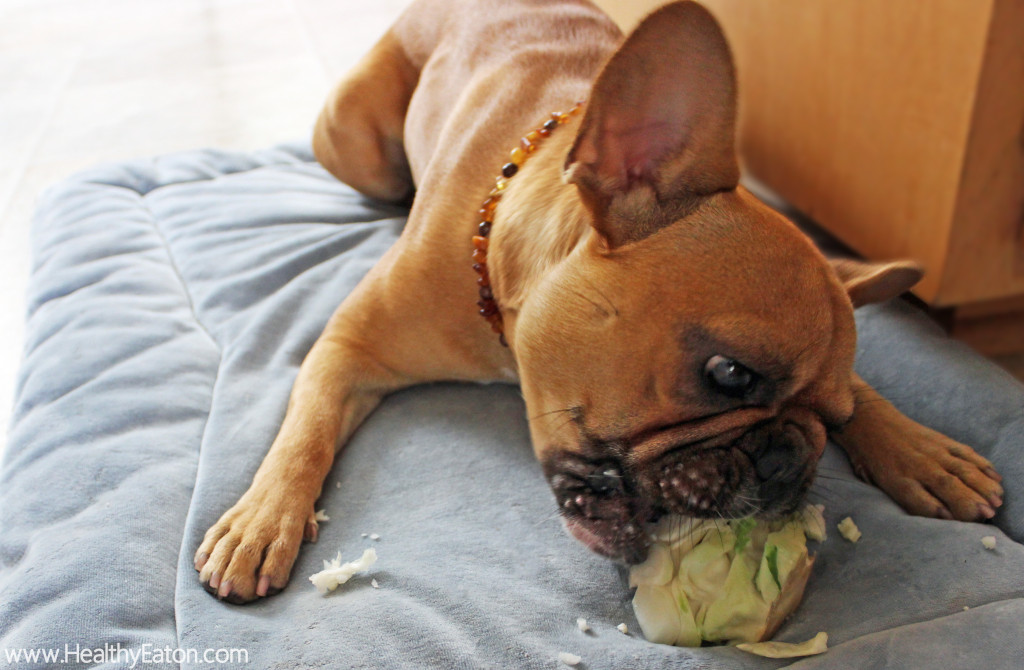 Once the stem has been removed and discarded, cut the cauliflower into florets. This can be done by roughly chopping it into 2″ segments.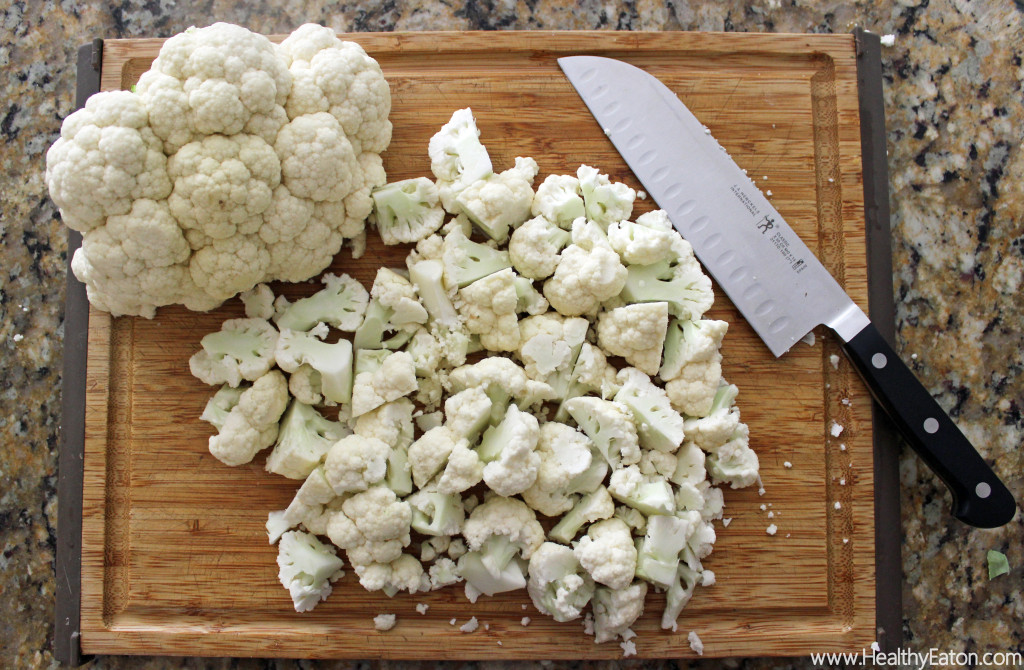 Then, load the segments into your blender, and pour enough water in to cover all of them just barely. Fun Fact! Cauliflower is great for detoxifying the body, getting rid of built up toxins we're exposed to in our everyday lives.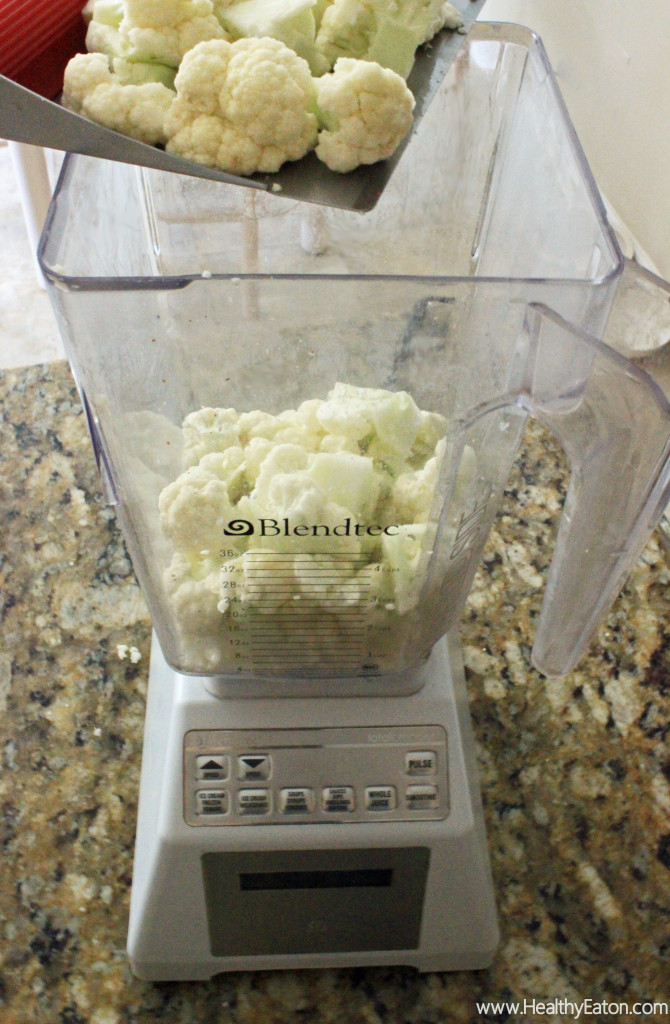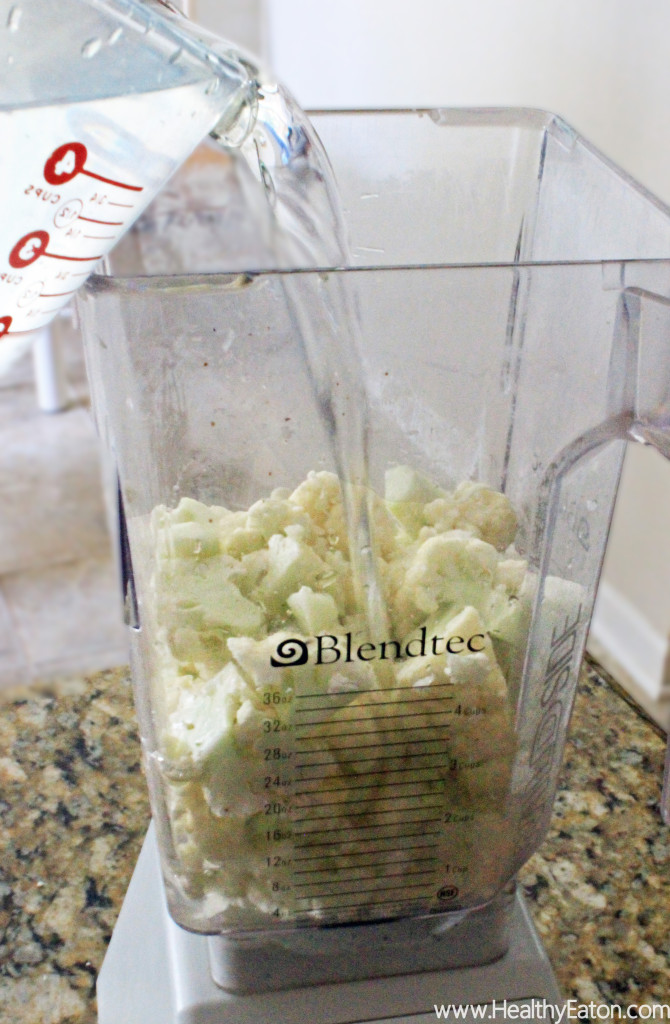 Using the "pulse" setting on your blender, pulse this mixture (I usually hold each press down for 2 seconds or so) for 4-6 times. Use a spoon to scoop some up and make sure it's the right consistency before moving to the next step. Should look like rice!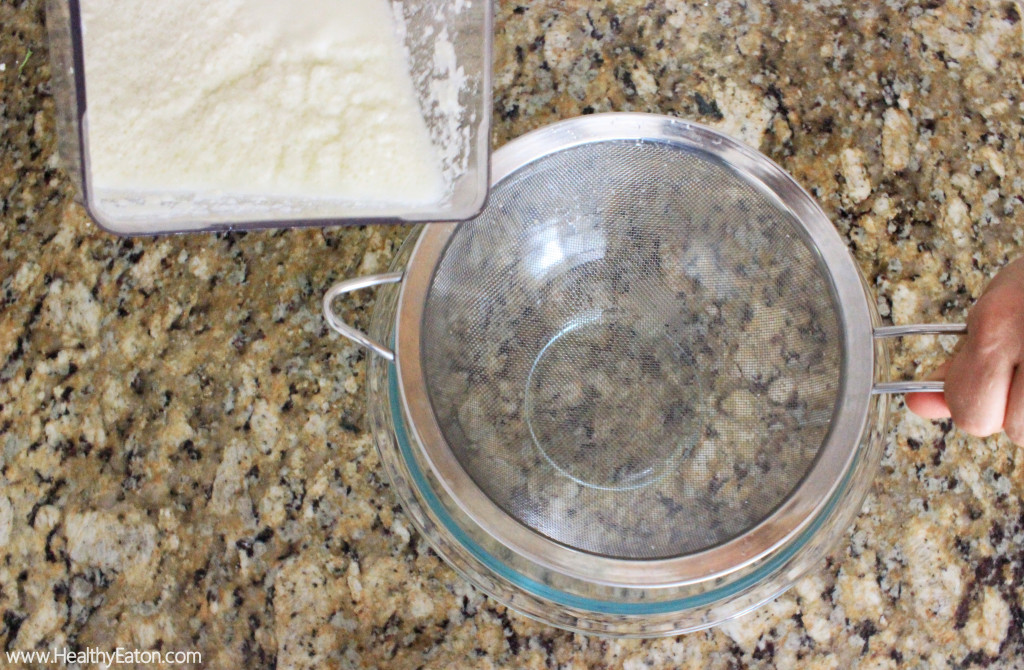 Using a fine strainer and a slightly larger bowl, strain the blender mixture and discard all of the water.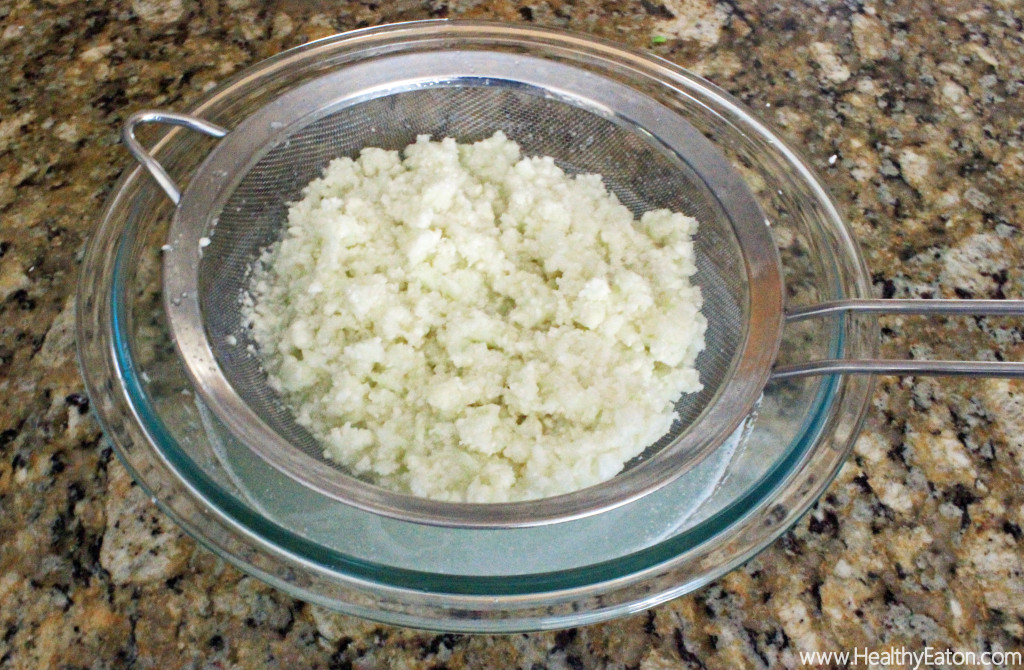 What you are left with is perfectly riced cauliflower! Store in an air-tight container in your fridge for up to 3 days.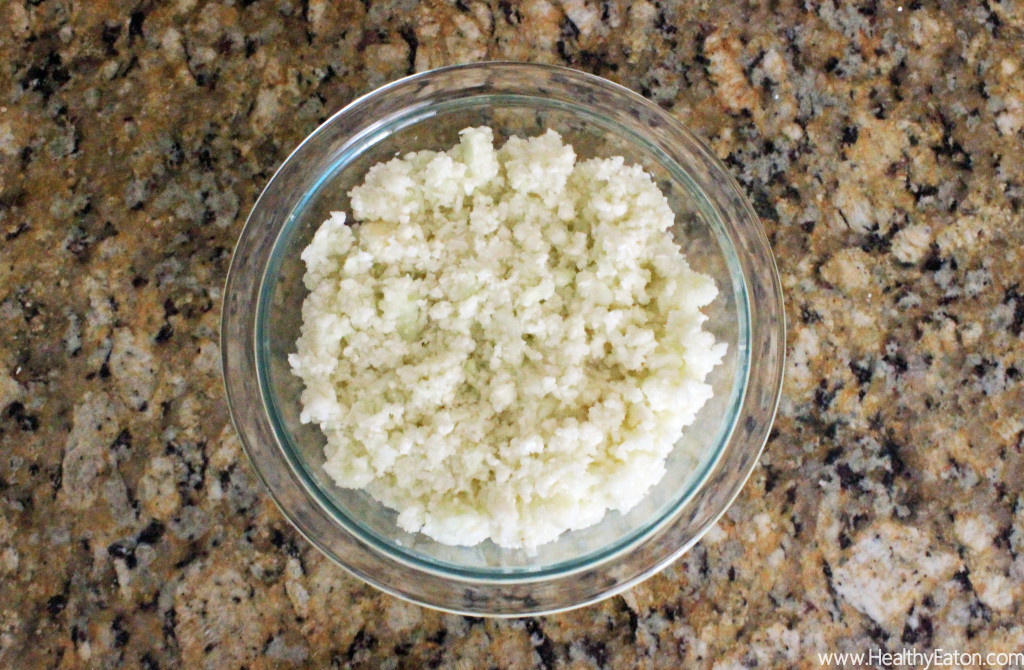 When you are ready to use this in a dish, you can either cook it in the microwave (put it in a microwave safe glass bowl, cover with a paper towel, and cook 4-5 minutes) or my preferred method would be using a pan on the stove over medium-low heat. Add a little water to steam, cover, and mixing occasionally until heated through. Drain any excess liquid.
As I mentioned before, you can use this whenever you would use rice traditionally, or use it as a delicious side dish mixing in fun flavors.
Below is a side dish recipe straight out of my Spring Seasonal Detox for Cilantro Lime Cauliflower Rice!
Cilantro Lime Cauliflower Rice
2014-08-19 14:16:40
Gluten free, dairy free, paleo, vegetarian, vegan
Ingredients
1 head cauliflower, prepared as rice, raw (see instructions above!)
1 tablespoon coconut oil
1/4 teaspoon garlic powder
1/4 teaspoon ground cumin
1/4 teaspoon chili powder (optional)
2 tablespoons chopped cilantro
Juice from 1 lime
1/2 teaspoon sea salt
Pepper to taste
Instructions
Heat a large sauté pan over medium heat, and add coconut oil when hot.
Sauté cauliflower in the pan with coconut oil and dry seasonings, stirring occasionally, for about 5 minutes - until cauliflower is cooked through but not mushy.
Top with lime juice, cilantro, and toss. Serve immediately.
Notes
I love to eat this side dish with grilled chicken breast topped with avocado!
Healthy Eaton https://healthyeaton.com/