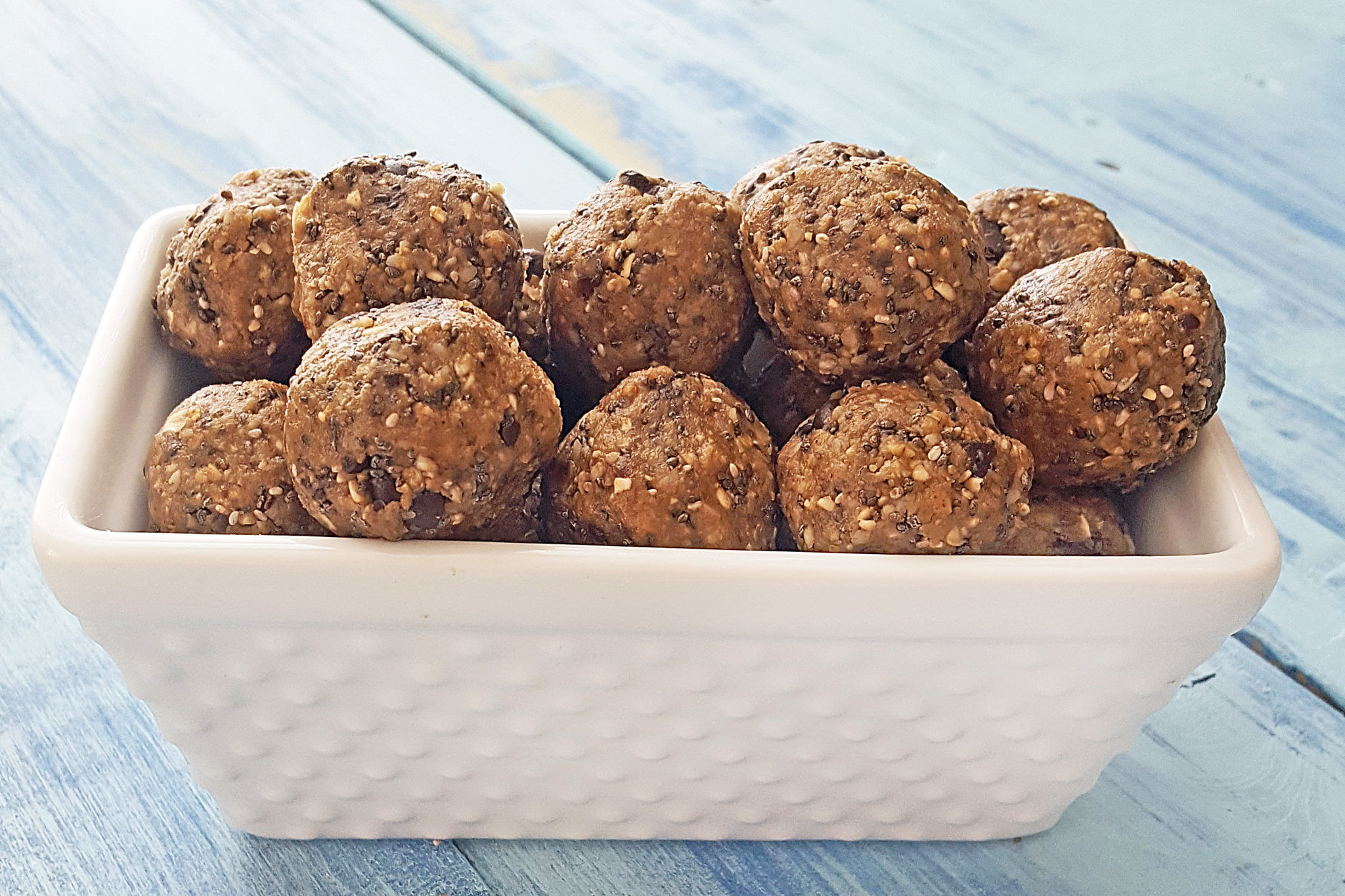 This raw superfood cookie dough protein bites recipe is going to be a lifesaving game-changer for you. When you hit your 3:00 energy slump, or get home from work starving but still need to cook dinner, or even right before your workout and need a boost, these will swoop in and save the day.
They are SO easy to make and taste similar to cookie dough…but way more nutritious of course. They have lots of protein and nutrients to fuel your body and give you a good boost.
Gluten free, dairy free, soy free, raw, vegetarian, vegan, and even paleo-friendly (look in the "notes" section).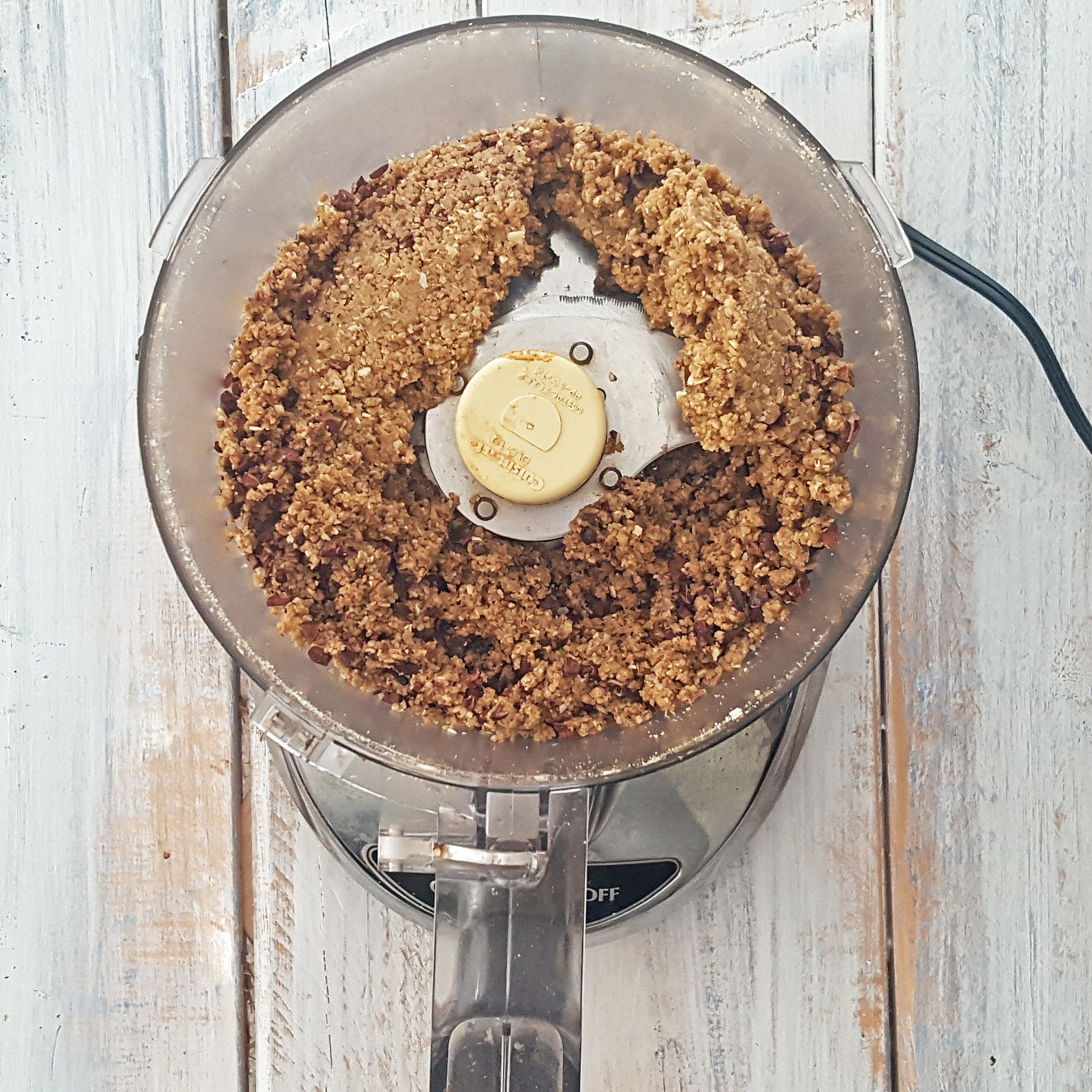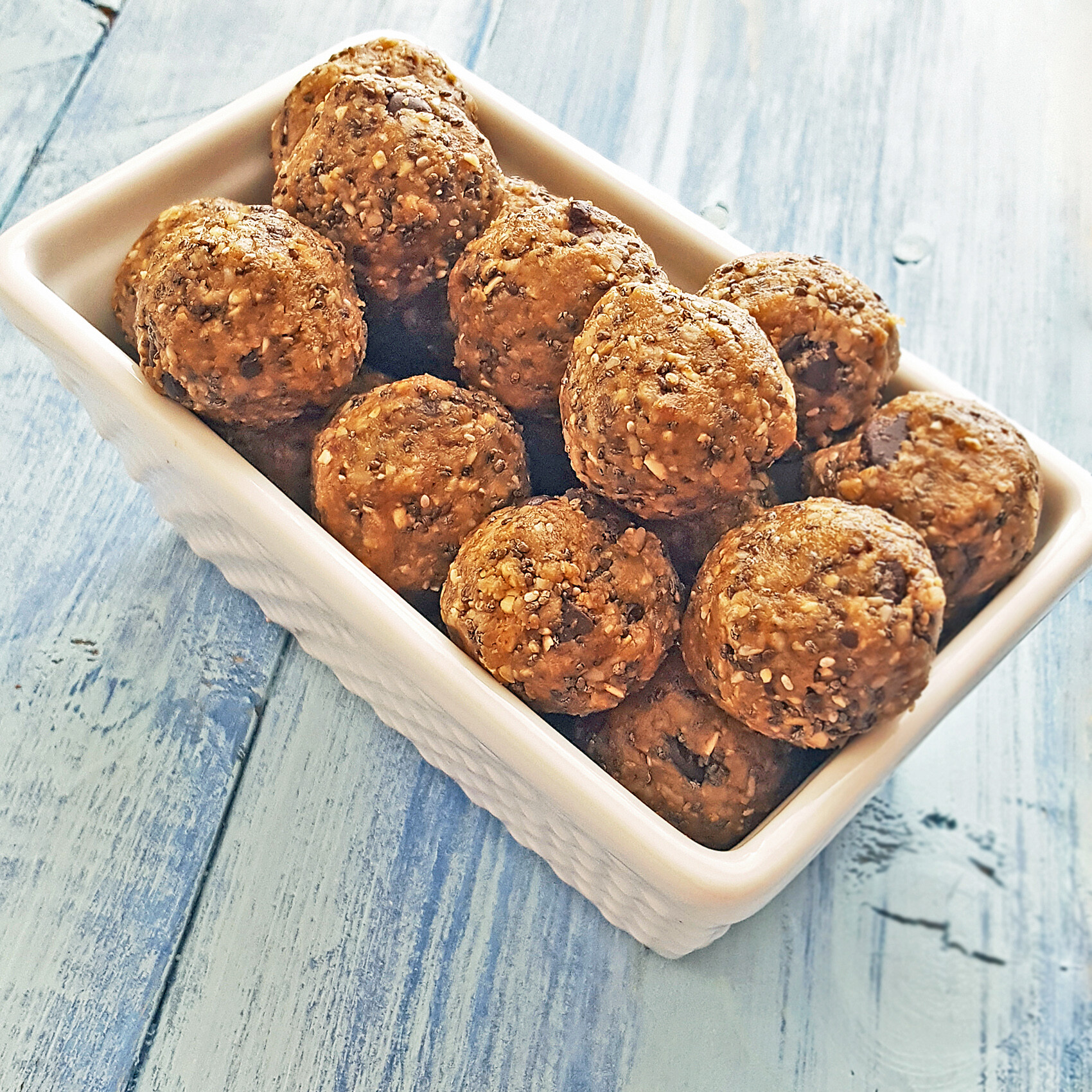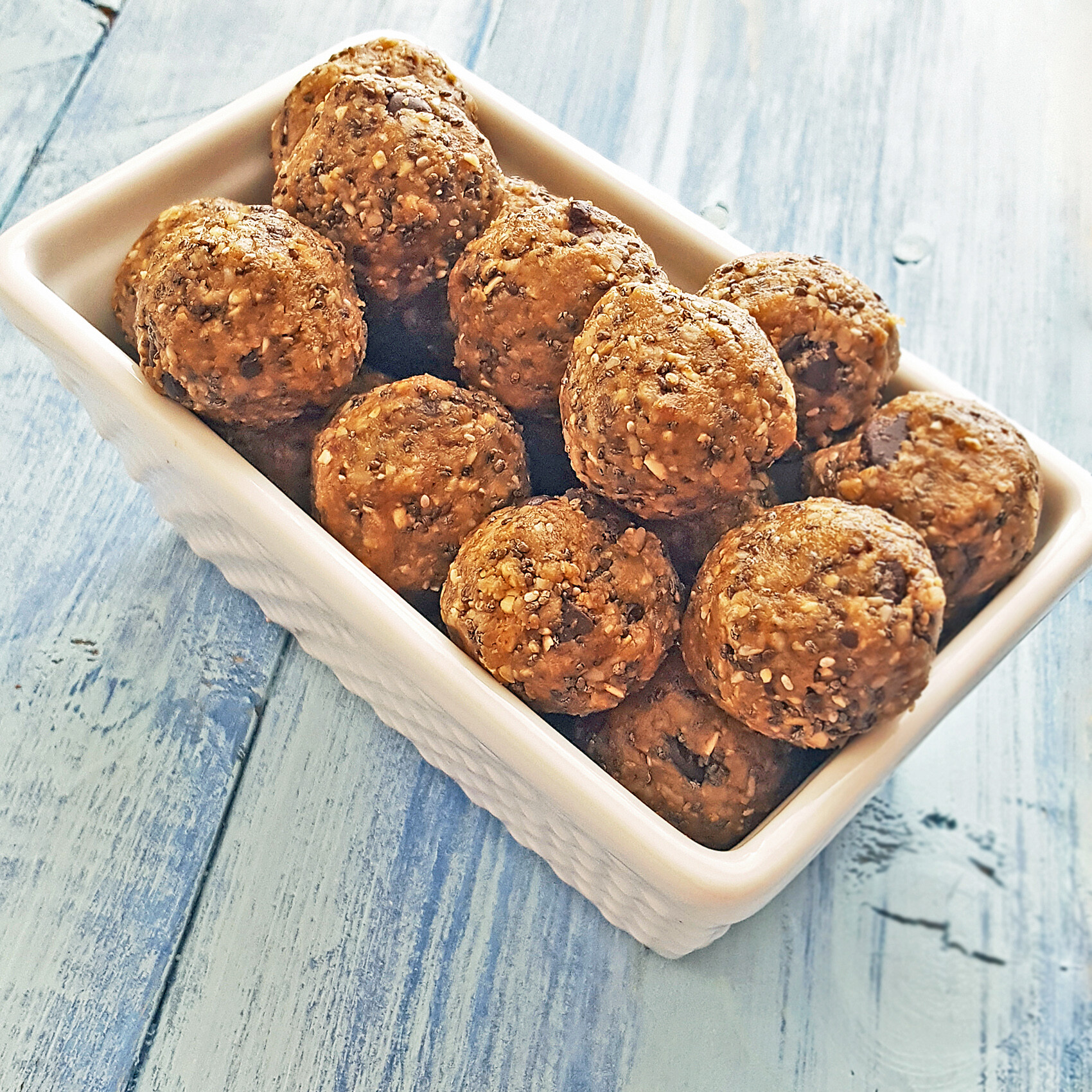 Raw Superfood Cookie Dough Protein Bites Recipe
2016-10-01 15:29:10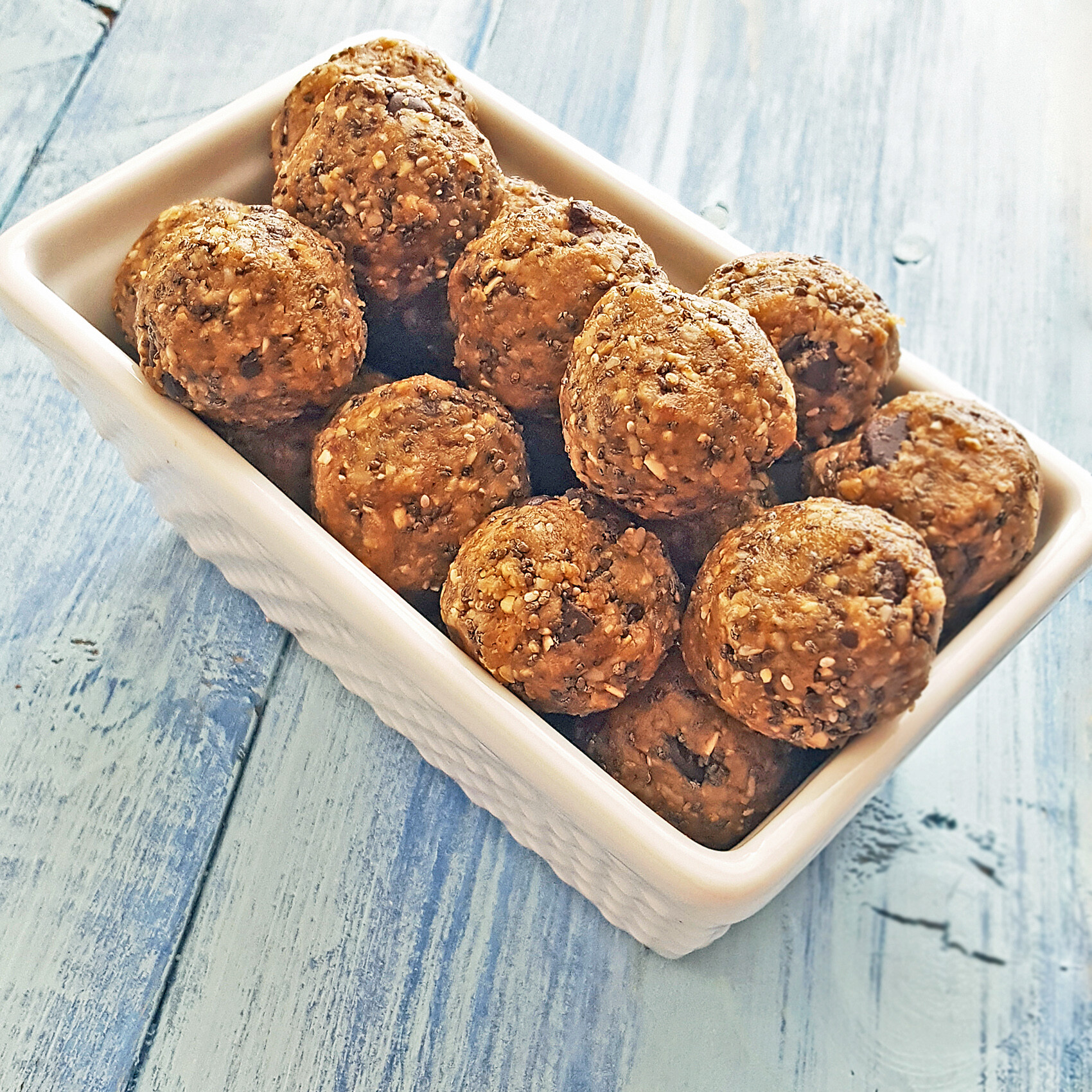 Gluten free, dairy free, soy free, raw, vegetarian, vegan, paleo friendly (see note)
Ingredients
1/2 cup gluten free rolled oats*
1 scoop protein powder**
1/3 cup seeds***
1/2 cup shredded coconut
1/2 cup Medjool dates, pits removed, packed tight
1/2 cup Sunbutter
2 tablespoons local honey or pure maple syrup
1 teaspoon vanilla extract
1/2 teaspoon cinnamon
1/4 teaspoon sea salt
1/4 cup raw cacao nibs OR Enjoy Life dark chocolate chips
Instructions
Add all ingredients except nibs/chips to food processor and pulse then process them until very well combined (about 1 minute). Taste and add more sweetener if needed.
Add nibs/chips and pulse to combine.
Either dump the mixture into a large gallon Zip Loc bag OR onto parchment paper, and squeeze the bag to mold the dough to come together or on the paper, use your hands to mold the dough to come together.
Roll into balls. I use a 1-tablespoon ice cream scoop to make it easy!
Store in a glass container in fridge.
Notes
*To make this paleo, replace the oats with 1/2 cup almond flour or 2/3 cup almonds (add them to the food processor first, and process until it turns into a fine meal consistency)
**You really have to like the taste of your protein powder for this 🙂 I use Sunwarrior Vanilla protein powder. If you don't have one you love, either make the paleo option above or use 2/3 cup oats insead
***Some great seed options include: chia, flax, hemp, sesame, pumpkin, sunflower. Feel free to use one type of combination of a couple types
Healthy Eaton https://healthyeaton.com/