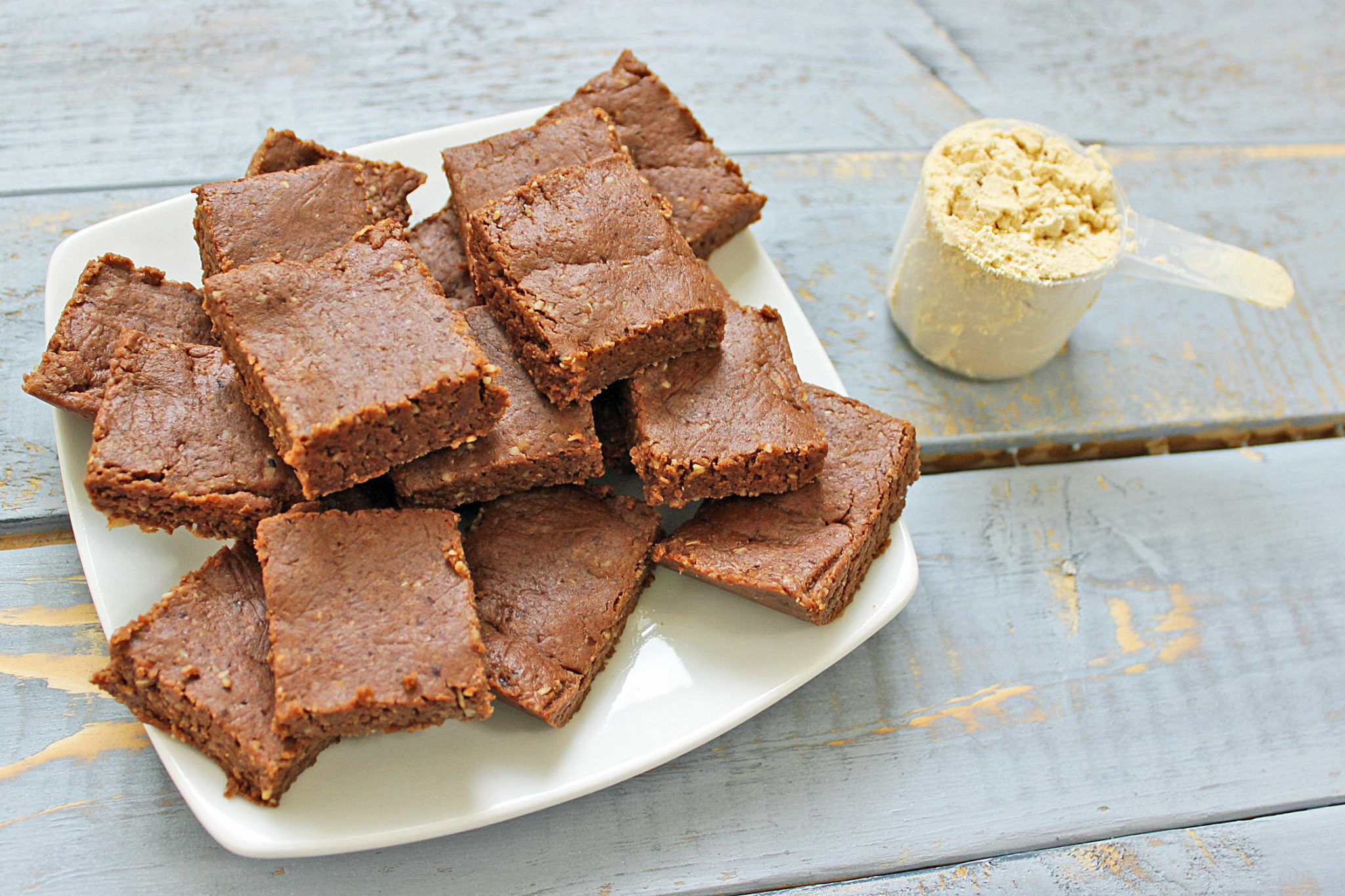 Did you know most processed protein bars you see on the shelves in the grocery stores and specialty shops are loaded with sugar and a laundry list of ingredients – some of which you don't even know what they are? Sure they have 20+ grams of protein, but is it worth it to ingest all of those other things too?
Processed food in general, regardless of whether it's "healthy" or not, has less nutrients than something you make at home, plus it's more expensive. So why not set aside 5-10 minutes to whip up your own batch of delicious protein bars at home to last you all week?
I was lucky enough to get invited on Fox 46's Good Day Charlotte show where I made these with the host. After the taping, all of the anchors and crew were raving about them 🙂 Watch me make them to see how easy it is:
These raw protein brownies are SO tasty, and will dose your body with a ton of nutrients at the same time!
They don't require any baking at all, minimal measuring/dishes, and are free from gluten, dairy, and soy. You can make them Paleo-friendly by replacing the oats with almond meal.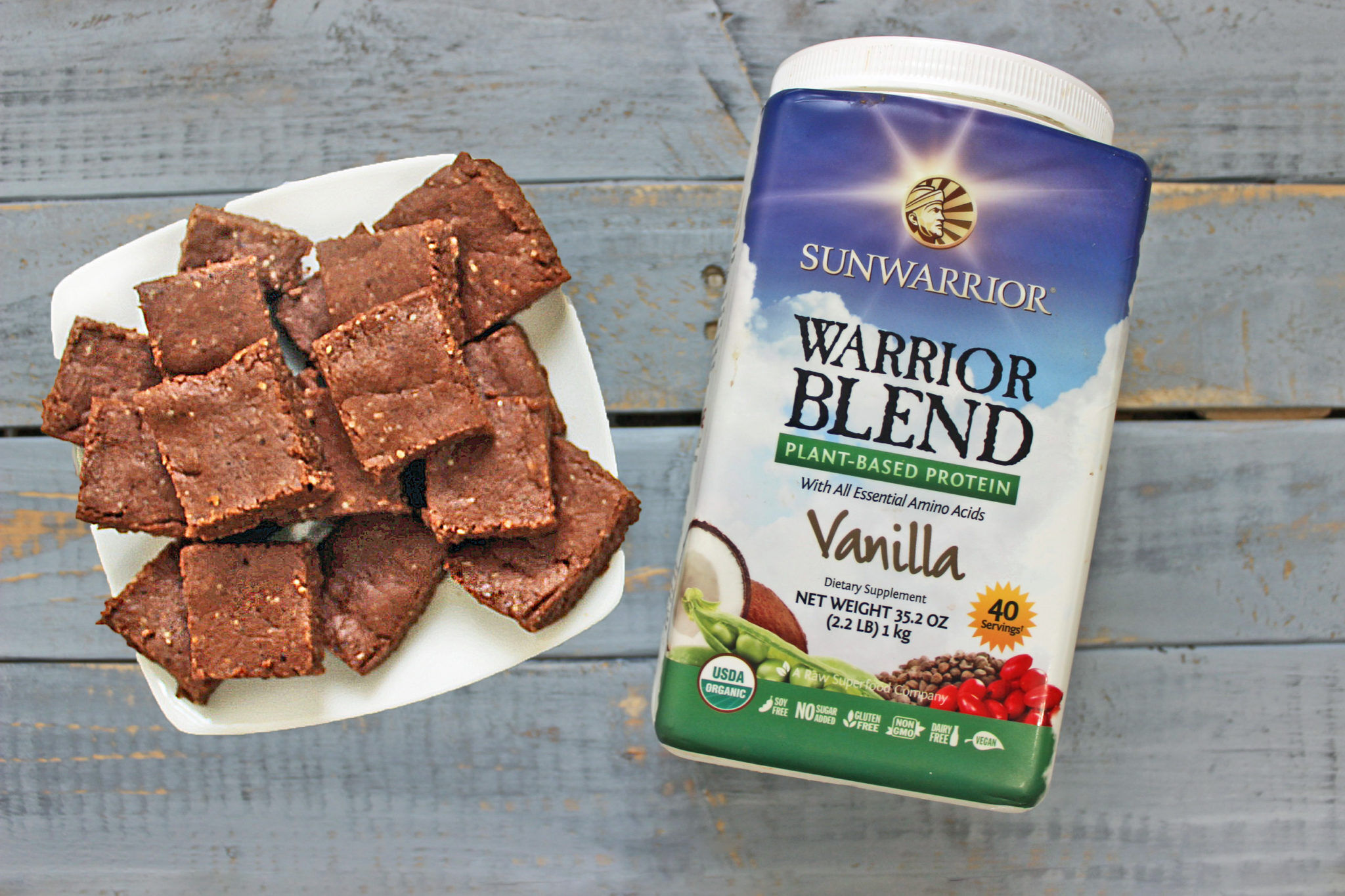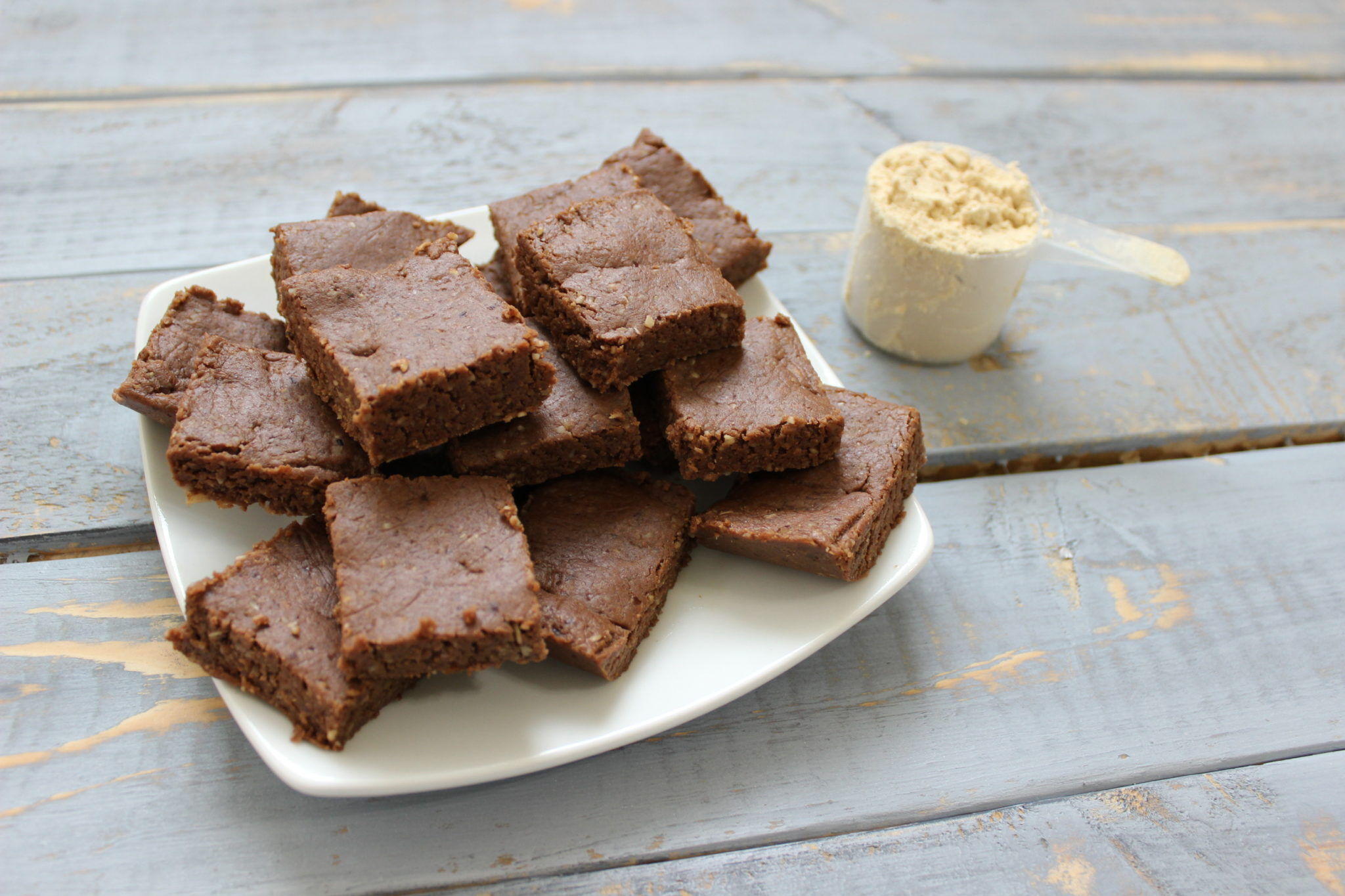 Raw Protein Brownies
2017-06-14 14:47:42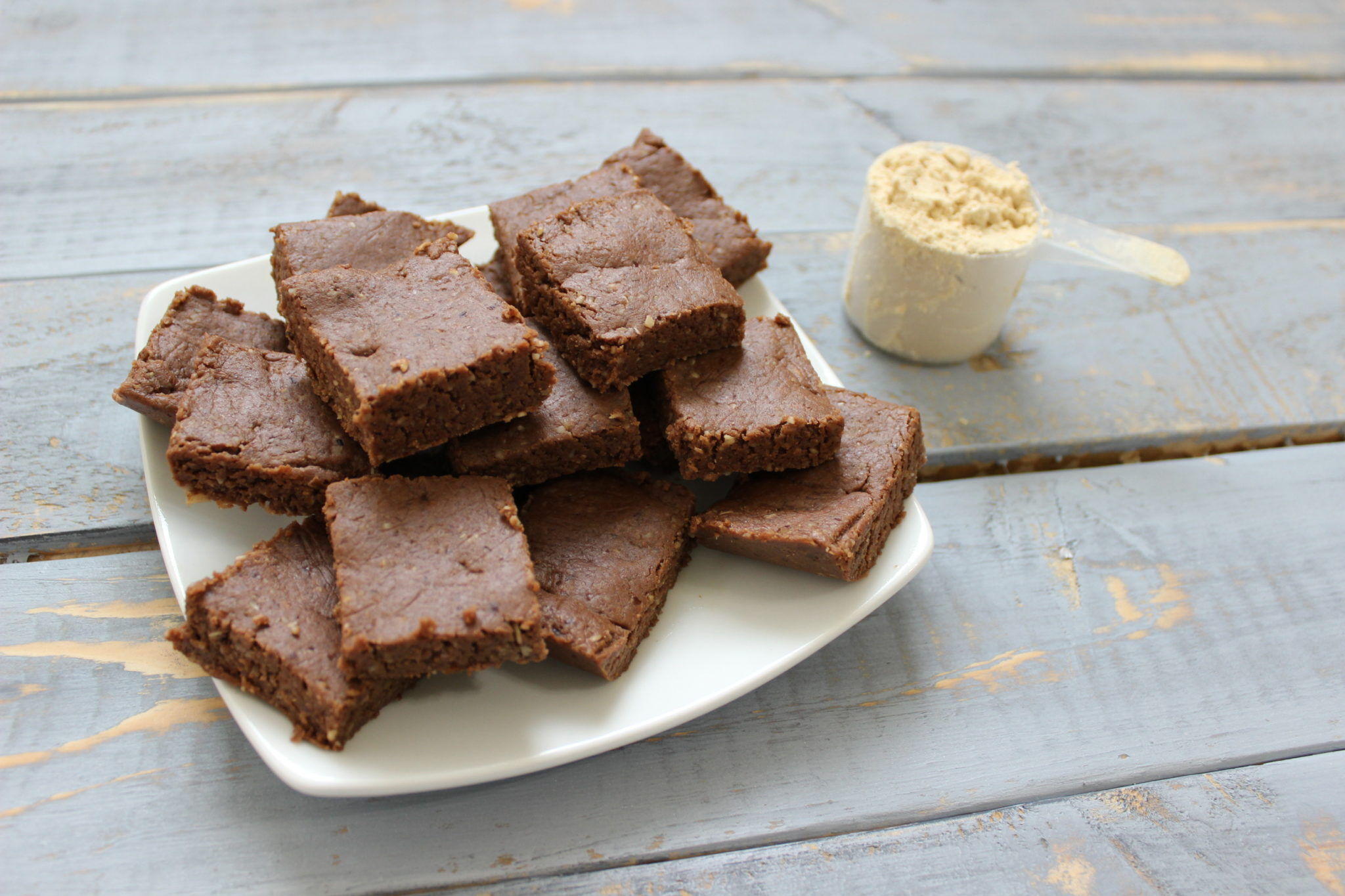 Gluten free, dairy free, soy free, vegetarian, vegan
Ingredients
1 cup walnuts
1 cup Medjool dates, pits removed (I used 10)
2 big scoops protein powder (I use Sunwarrior vanilla)
1/4 cup oats
1/4 cup unsweetened shredded coconut
1/4 cup pumpkin or sunflower seeds
3 tablespoons cacao powder
2 teaspoons coconut oil
Optional (only if needed): non-dairy milk
Instructions
Add all to food processor and process (about 1 minute) until it comes together like a dough.
If it isn't coming together into a dough, add a tiny bit of non-dairy milk (start with 1 teaspoon at a time).
You can either use an ice cream scoop to easily mold it into bars or balls or line an 8x8 pan with parchment paper, pour in the dough and flatten, then cut into bars. Store in the fridge or freezer.
Notes
You can make them mint chocolate by adding 1 drop of doTERRA peppermint essential oil.
Play around with different nut and seed combinations!
Healthy Eaton https://healthyeaton.com/