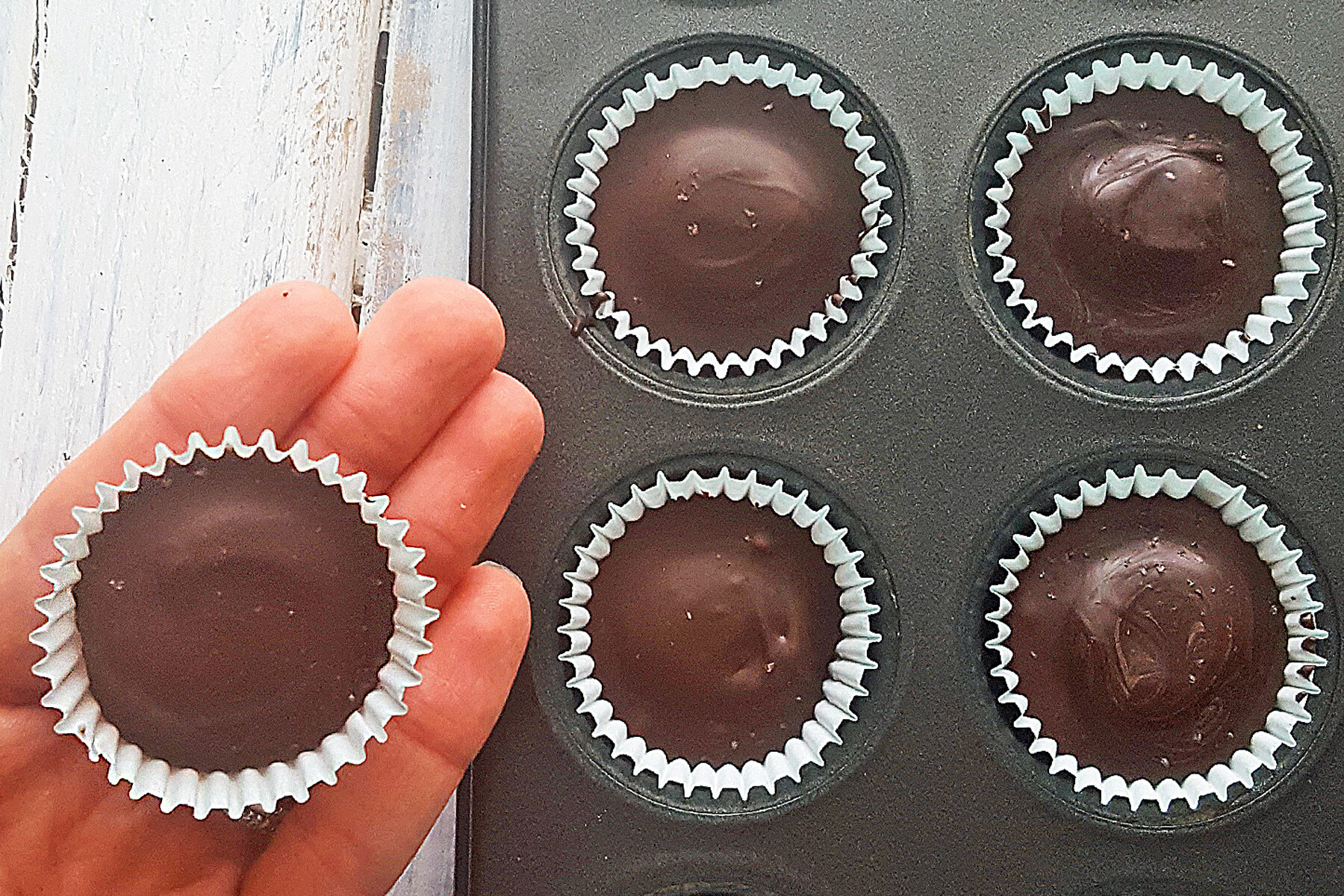 One of my favorite foods EVER is Reese's Peanut Butter Cups. That magical combination of chocolate and peanut butter even makes it hard to stop eating them once you've started! [See what I mean here]
When I realized I needed to start making some changes to what I was putting in my body, I did a food sensitivity test (bloodwork). My results showed that I was sensitive to a wide variety of foods – including dairy, wheat, soy, sweet potatoes, green beans…and peanuts!! I stopped eating peanuts for a few weeks to gently cleanse out my system, and when I added them back in, I did NOT feel good. I got a bloating reaction almost immediately. So what about my Cups??
This required a healthified recipe ASAP to still enjoy the taste of my favorite sweet treat, but not feel awful after eating it.
Two more things to note for why in particular this recipe is "healthified."
Even if you don't have an allergy or sensitivity to peanuts, you might still want to avoid them. According to www.cancer.gov, because of how peanuts are grown, they are very LIKELY contain aflatoxins, which are chemicals produced by certain types of mold that have been linked to increased risk of liver cancer.
Also – the original Reece's version contains TBHQ – a synthetic preservative is a form of butane and has been linked to vision disturbances, liver enlargement, childhood behavioral problems, and stomach cancer in animal studies. It's also banned for use in food in other countries including Japan, and is on the Center For Science in The Public Interest's list as one of the worst food additives to be avoided.
Ummmm I think I'll pass and go with these instead, food sensitivity or not!
Instead of peanut butter in my recipe, I use organic Sunbutter. You can really use any type of nut/seed butter – even peanut butter – and I'm sure these would still taste great. The chocolate chips I use are Enjoy Life brand (allergen-friendly).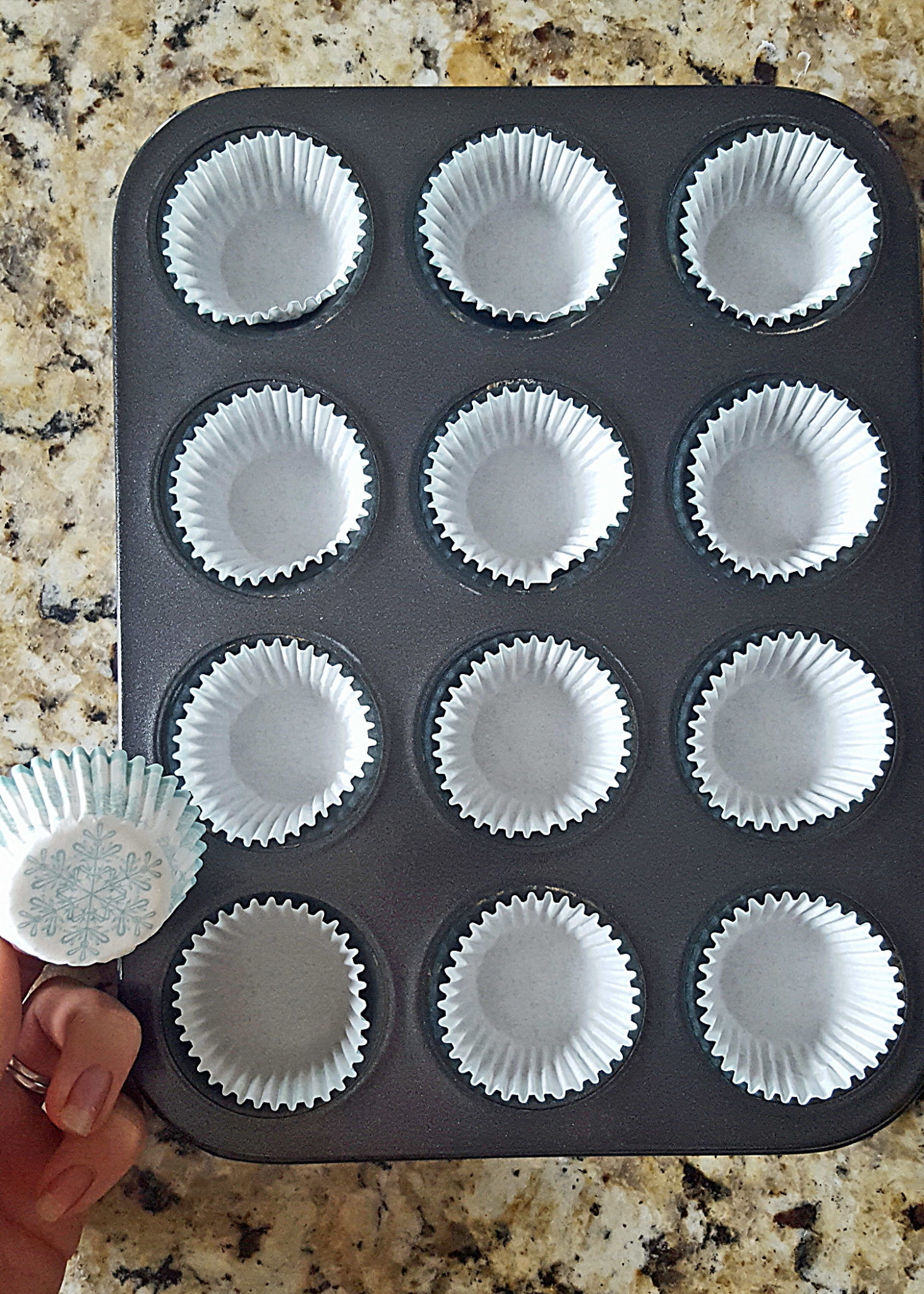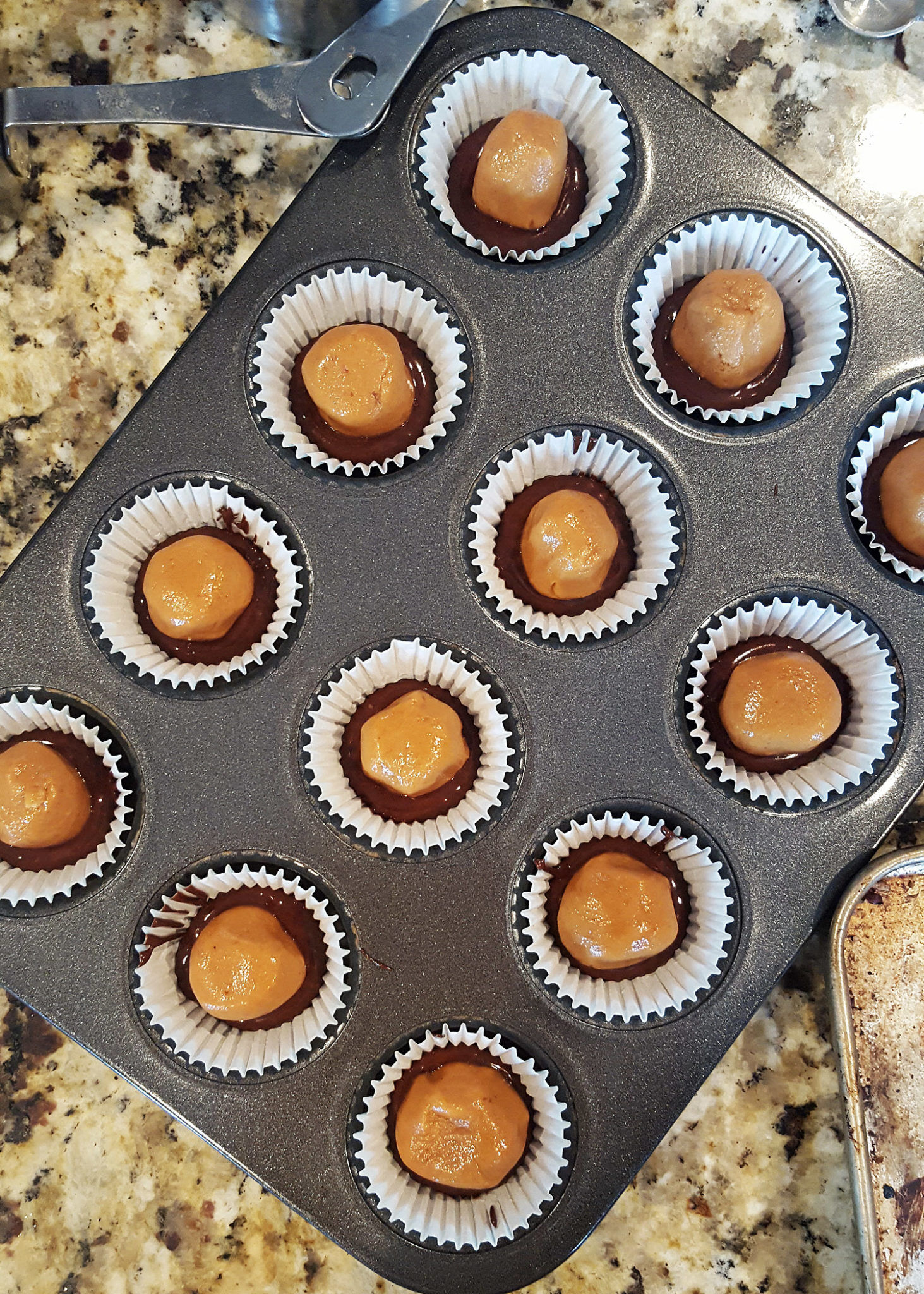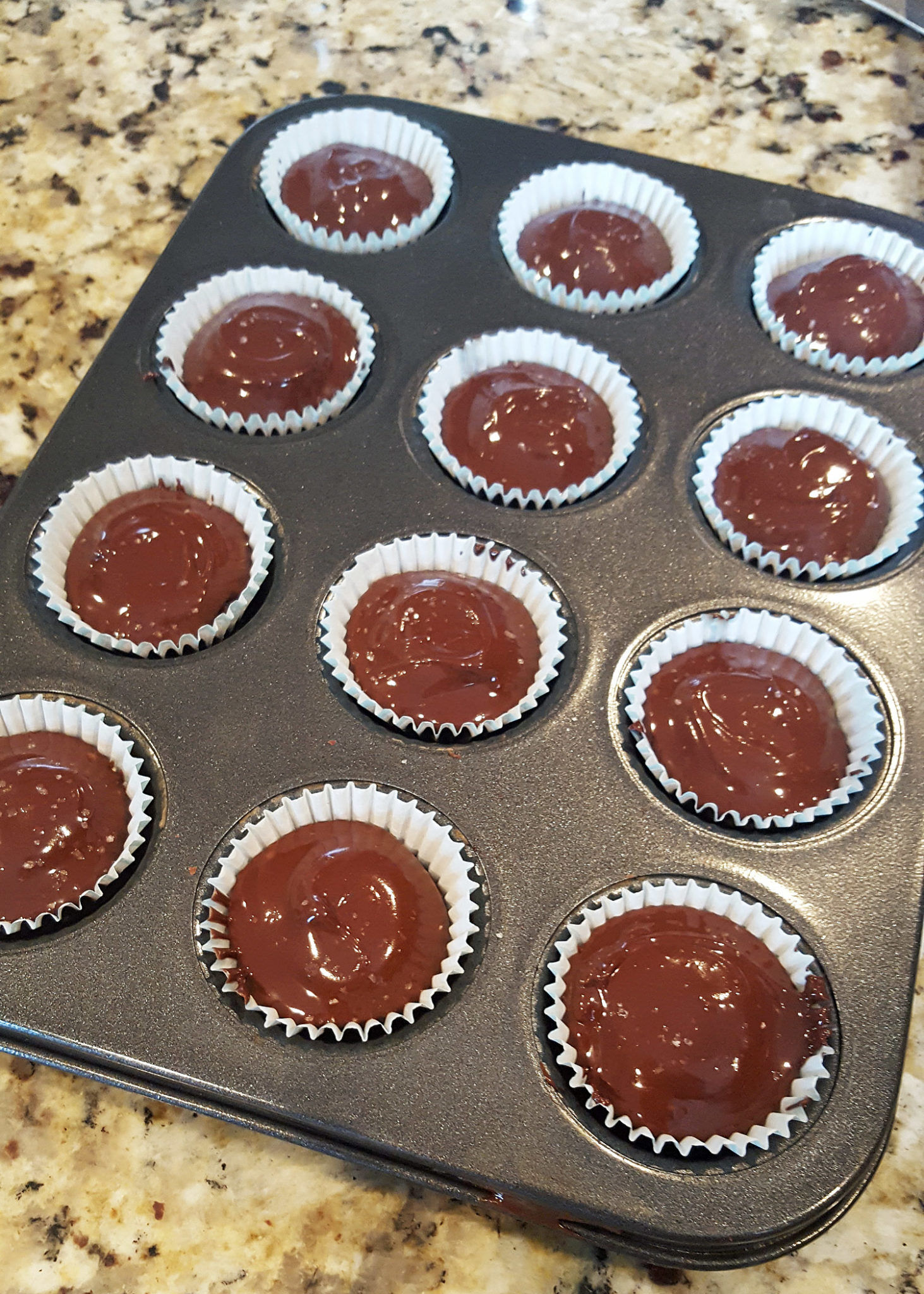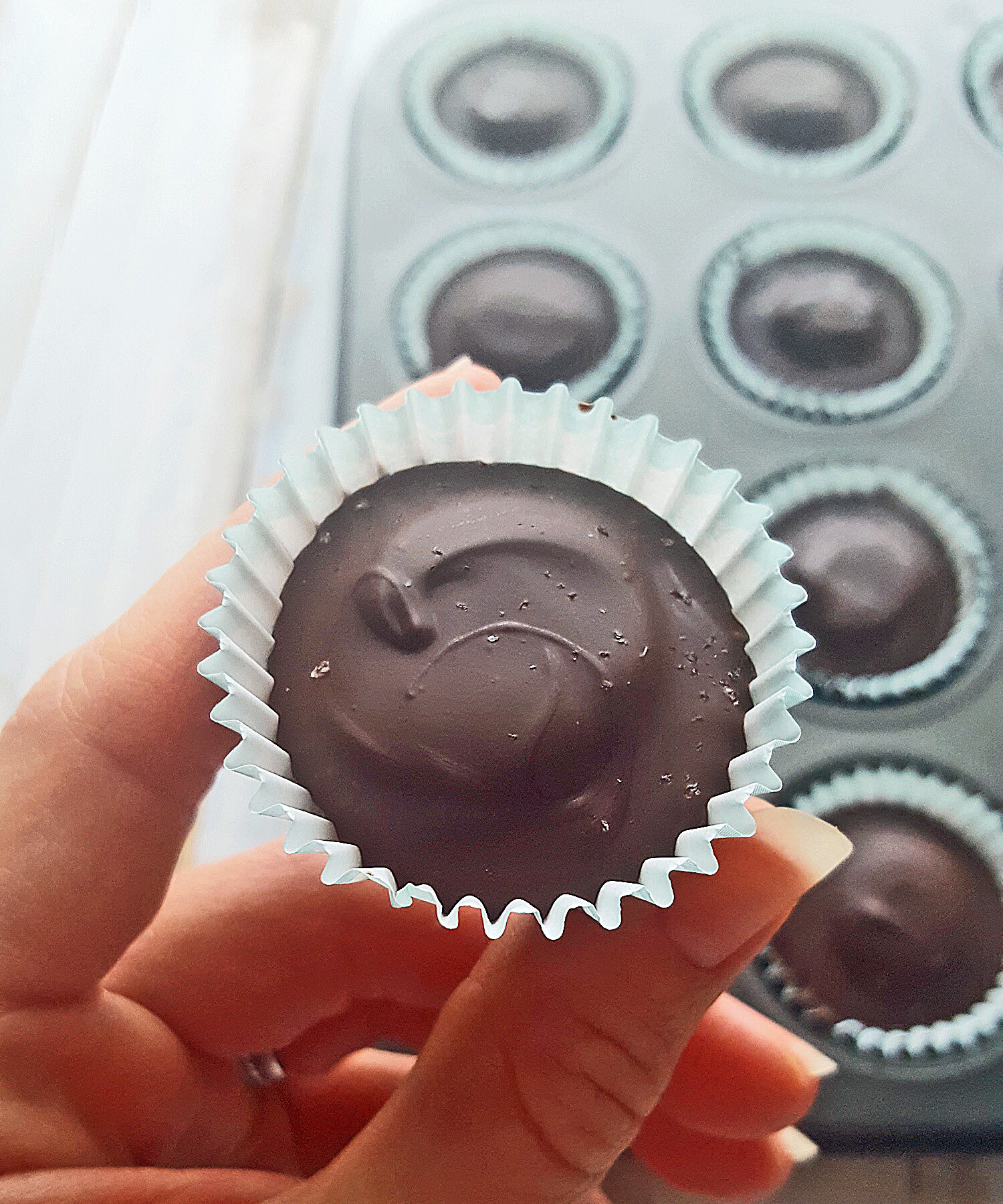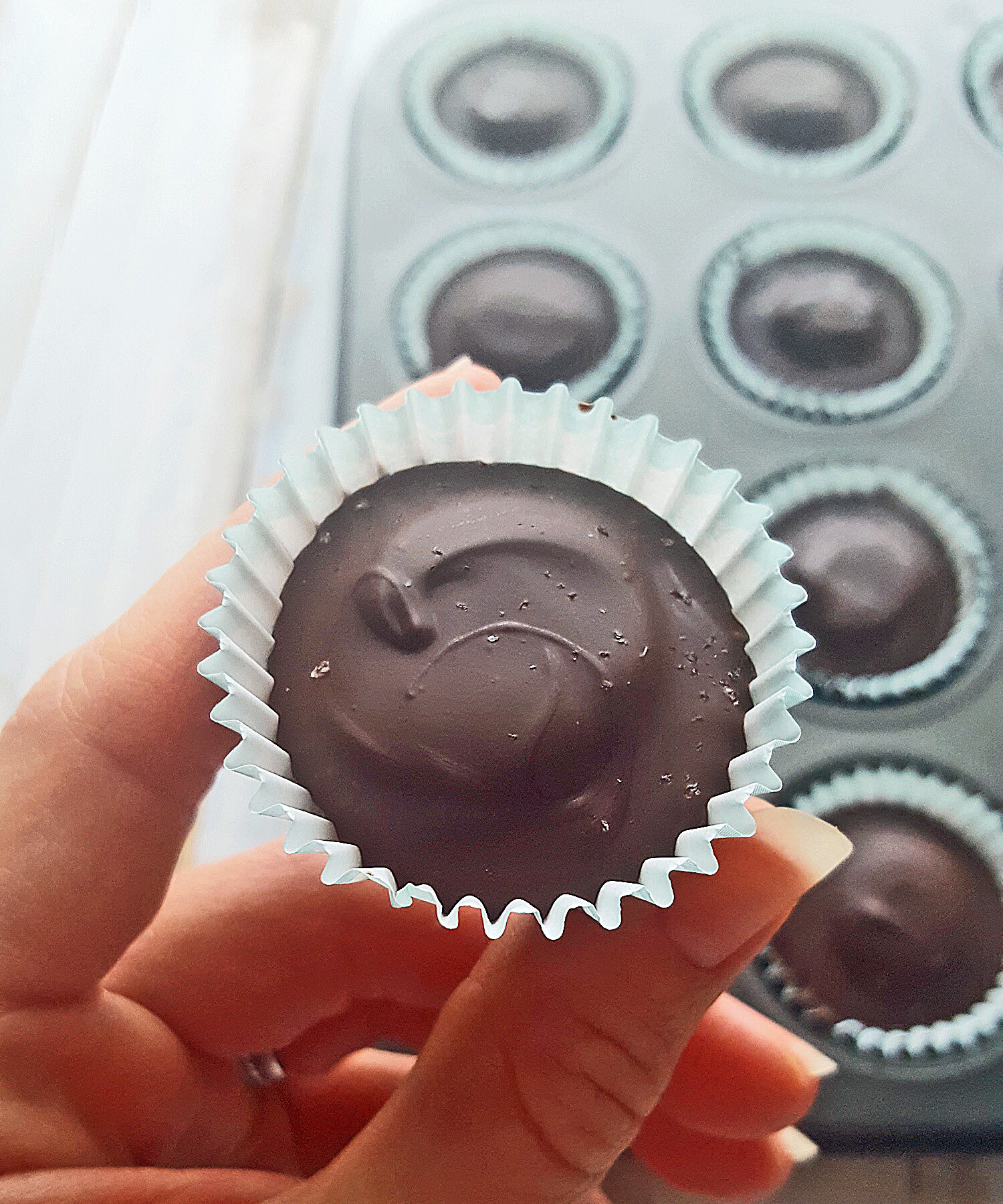 Peanut-Free Peanut Butter Cups
2017-02-03 15:13:31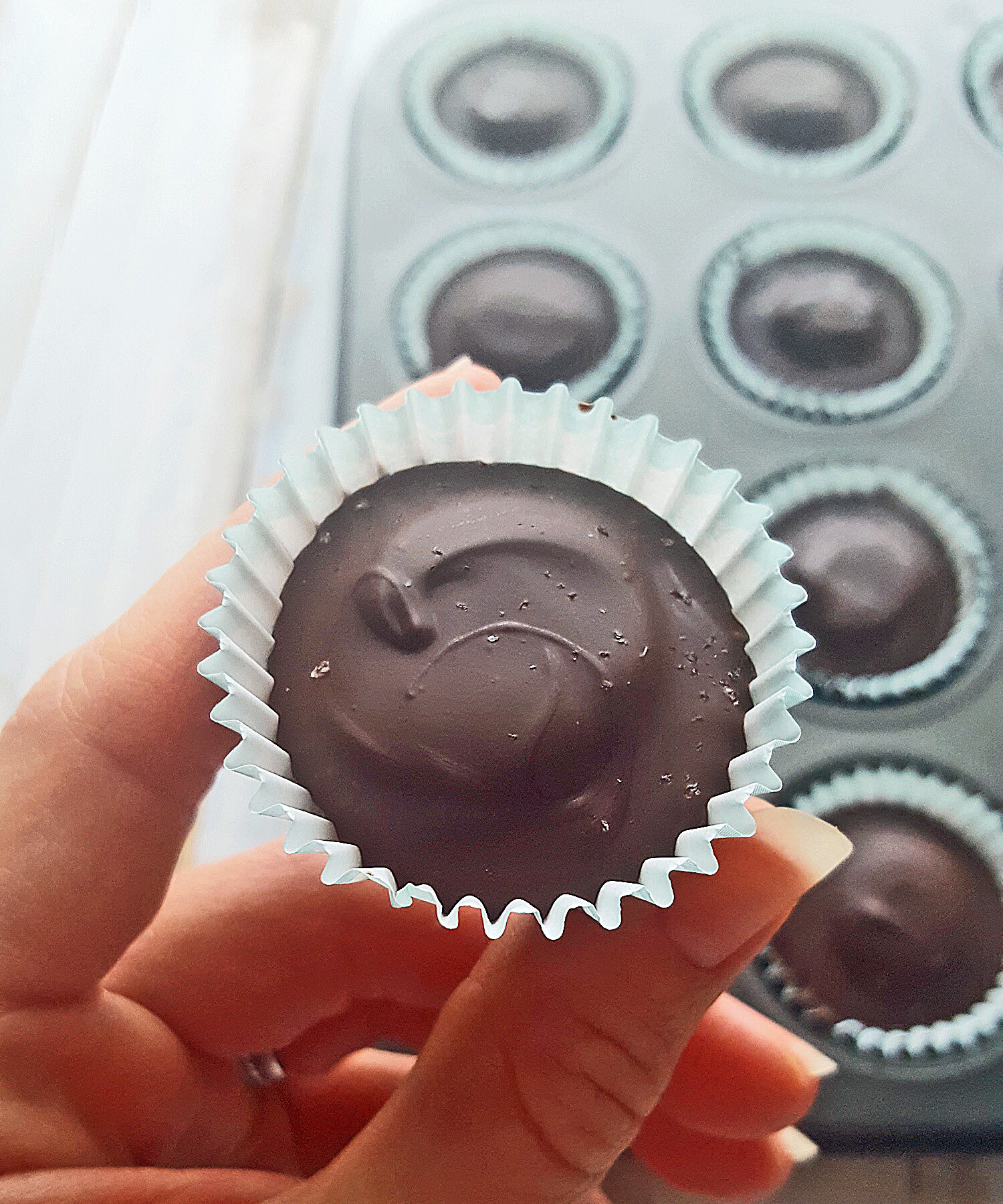 Gluten free, dairy free, soy free, nut free, vegetarian, vegan
Ingredients
1 1/2 cups chocolate chips
1 teaspoon coconut oil
1/2 cup Sunbutter
2 tablespoons pure maple syrup
1 tablespoon coconut flour
1/4 teaspoon sea salt
1/4 teaspoon vanilla extract
Mini muffin paper liners
Instructions
If you have a mini muffin pan, line it with paper liners. If not, put your liners on a tray that can fit in your fridge.
Melt half of the chocolate chips (about ¾ cup) and 1/2 teaspoon coconut oil over a double boiler or in the microwave (stirring every 20-30 seconds.
Use a teaspoon to scoop the melted chocolate into the bottom of each mini muffin liner, then put the pan or tray in the fridge.
For the filling, stir together the Sunbutter, maple syrup, coconut flour, sea salt, and vanilla extract in a medium bowl, until the mixture blended well.
Use a teaspoon to measure out the filling, then roll it between your hands to form a ball. Gently press each ball between your fingers so that the top and bottom are slightly flattened, that way the cups won't look too round.
Press the filling balls into each muffin cup, then melt the remaining chocolate and 1/2 teaspoon coconut oil to spoon over the top of each.
You want the tops to be flat, just like a Reese's peanut butter cup, so you might need a little bit more than a teaspoon to fill out the tops. While the chocolate is still melted, sprinkle the tops with coarse sea salt.
Put the tin or tray back in the fridge to set. Store in an airtight container in the fridge.
Notes
You can really use any nut butter for this recipe!
Healthy Eaton https://healthyeaton.com/