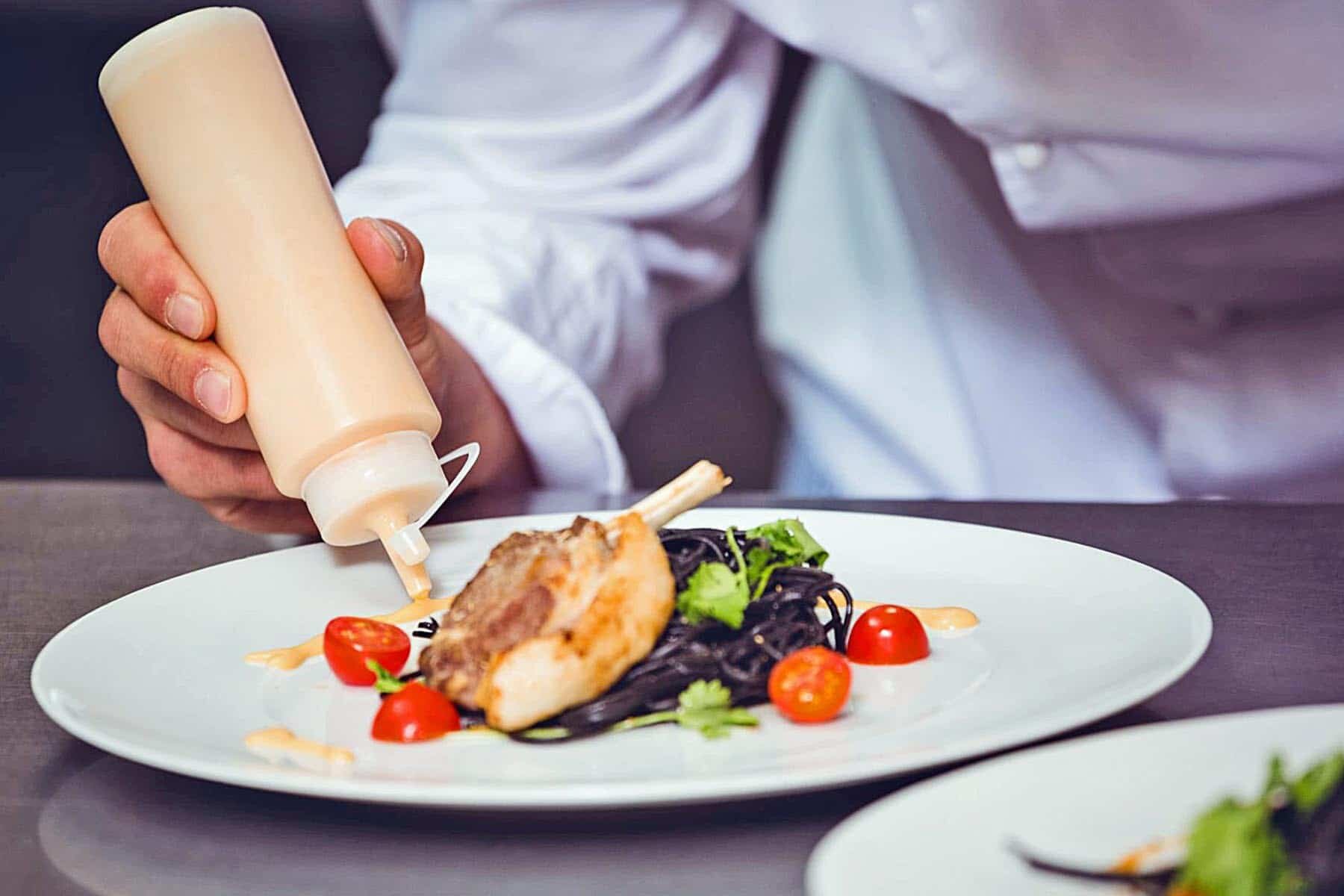 Do you ever watch cooking competition shows on Food Network and think: "Ahhh those judges are SO lucky, they get to eat so much yummy food by such talented chefs, I wish I could do that!!"
Well…you can!
If you love to eat mega-flavorful, farm-to-fork food (and drink), the 2018 NCRLA Chef Showdown presented by Got To Be NC Agriculture is the can't miss event of the year.
21 of the best chefs and 6 of the best mixologists from across North Carolina will go head to head and compete for the titles of NCRLA Chef of the Year, NCRLA Pastry Chef of the Year and NCRLA Mixologist of the Year (see them all here).
The coolest part – YOU get to taste their delicious dishes (made with NC grown ingredients), sample hand-crafted cocktails (made from spirits distilled in NC), meet these amazing chefs and mixologists, AND get the opportunity to vote to determine several People's Choice awards.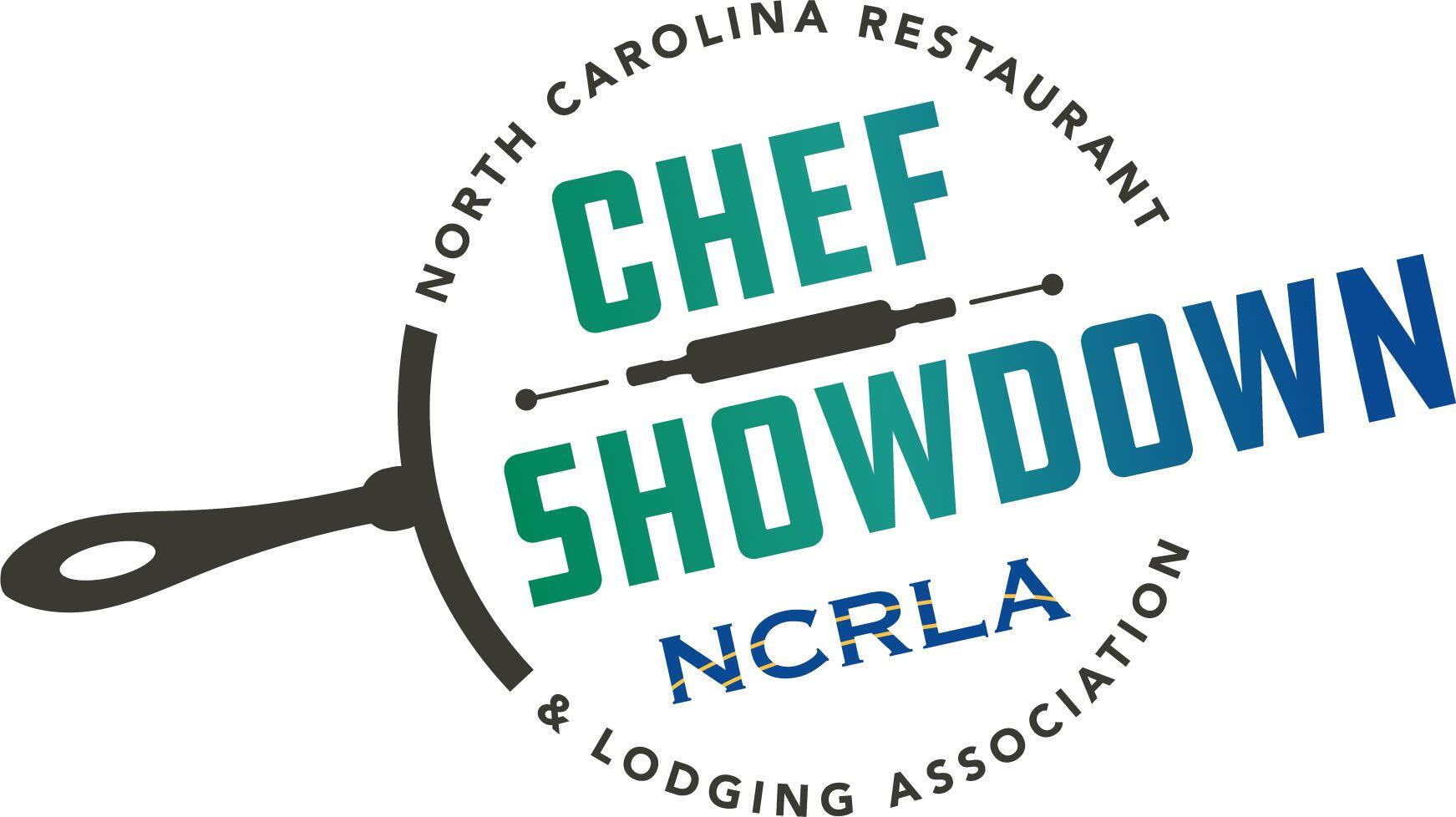 This is the third year of the annual event, but the first time it has been in Charlotte, so it's kind of a big deal!
I had the opportunity to chat with 3 of the competiting chefs, had a blast getting to know them and their cooking style, and I'd love to introduce you to learn more about them.
I'm a HUGE fan of farm-to-fork style restaurants and how they use local ingredients (I think the food just tastes so much better, more flavorful, and fresher) and support local farmers, so it was a real treat for me.
Antonio Campolio is Executive Chef and Managing Partner at Persimmons Waterfront Restaurant in New Bern. He entered this competition because he thought it would be an amazing opportunity to be able to really bring some attention to his region of the state and all the amazing products they have to offer not just as chefs but farmers, ranchers and fish mongers. If he can be a part of sharing that message and spreading the love he will do it any way he can.
David Quintana is Executive Chef at Dot Dot Dot in Charlotte. He entered this competition because doing things like this helps put things into perspective as a chef for him. He likes watching other chefs put out their best (don't we all!) and feels highlighting a single ingredient on small plates is what his strong point is.
Travis Myers is Executive Chef at Willows Bistro in Winston Salem. He entered this competition for a good chance to step away and do something for him! He enjoys a good challenge and rubbing elbows with old friends who are just as passionate with food as he is.
Why did you decide to become a chef?
ANTONIO: I have always loved food growing up in a large Italian Irish family all of my best childhood memories surround cooking with love and entertaining people you care about it was an easy choice.
DAVID: I started washing dishes like most should. Being a chef isn't something I thought of doing, it just happened. I hate mediocrity and I hate laziness. After a while your ethics stand out, food stands out, everything stands out and opportunities happen.
TRAVIS:I've always loved working with food. And like just about every other Chef I know, there grandmother taught them cooking with love. Mine was my MeMe!
Who and what influenced the way you think about food?
ANTONIO: Several people have helped me along the way from my mother and father to the many certified master chefs that I apprenticed under to the farmers, fishermen and ranchers. I think all of them have helped to shape my love for this industry and what we get to do as chefs.
DAVID: My experiences influenced the way I think about food, various people, various locations, various standards. I grew a lot while I was at the International Culinary Institute of Myrtle Beach working with Geoff Blount and Joe Bonaparte. We literally pushed each other every day. To the point where it was stressful but I'm sure its safe to say we all grew from those experience.
TRAVIS: The smile on the customers face! Also, my local culinary community, peers from CIA and Chef Tim Groody
Tell me about your overall food philosophy.
ANTONIO: Find and use the best ingredients that you can, treat them with respect, cook with love and enjoy what you are doing.

DAVID: Pretty short and simple. Think about the outcome. Plan your execution. Execute your thoughts. I love good simple ingredients.
TRAVIS: I like keep traditions from past alive. It's hard to replace a food memory that someone has developed for something they grew up, but when you are able to take them back to a certain moment…it's powerful. I stick with everything I can local. And we keep it simple, light and full of flavor.
Why is your farm-to-table style & using locally sourced ingredients important to you?
ANTONIO: I feel compelled to make sure that what I am serving I would feed to my family and in doing so that I focus my efforts on building long-term partnerships with our farmers, ranchers and fish mongers.
DAVID: I love to cook seasonal, I always highlight seasonal ingredients, although it doesn't make me who I am. I don't go out of my way to use a certain pork, or produce or honey. I like GOOD ingredients and sometimes that doesn't always mean local. I don't stress the local aspect, but I do stress seasonal as much as I can. Sometimes a restaurant has staples and it becomes a year-round dish like our cold-smoked fried chicken.
TRAVIS: Its very important to me. The farmers make up the majority of my core. Even with our staff, they share the same vision and passion for farmers. I tell all the new hires, "The farmer is the one sweating out in the fields, giving us their best possible product first…we need to respect their craft and prepare their products as they have nurtured it."
Do you enjoy cooking seasonal cuisine in the summer/winter more? Why?
ANTONIO: I really enjoy both but I look forward to the end of April beginning of May every year because everything kind of explodes and your off and running in your first big harvest season from produce to different fish it's really refreshing to me.
DAVID: It's hard to say. They are so very different. But it's easier to cook in the winter because I feel it's heartier, more rustic and stick to your bones food. I love all seasons honestly, I can't pick.
TRAVIS: Summer is a blast with all the bounty. Fall is full of warmth. I love them both.
What is your favorite meal to eat? What is your favorite meal to cook?
ANTONIO: I don't really have and specific favorites to cook or eat but I very much enjoy cooking outside on an open flame and making fresh pasta both are things that are very nostalgic for me
DAVID: I love fried chicken, I love everything about fried chicken. I can literally eat it every day with white rice. I don't have a favorite thing to cook. I like cooking for people who enjoy eating
TRAVIS: The meal I don't have to cook or make a decision about! Ha! I really do like a lot. Pit smoked hog in any fashion is my favorite. My doctor doesn't like me eating all that animal fat, but I love every piece of the hog. Also, I love black-eyed peas!!! Light Rolls with butter, biscuits, even after a long day, cold pizza is amazing!
What is your favorite ingredient to cook with?
ANTONIO: Almost any and all things fresh it would be hard to ever give one.
DAVID: Pork…it's so versatile and delicious.
TRAVIS: Pork Lard. I use a lot of it.
Why should someone come out to the competition to check out your food?
ANTONIO: I will be serving a very fun dish composed of late summer melons and seafood it's going to creative flavors and textures and best of all everything is from North Carolina except the cooking oil, black garlic and peppercorns we are grinding to season the fish.
DAVID: I'm sure all the food will be good. We are all different, that's why we are all here. I can't say why I'm better or worse than anyone else. At the end of the day, food is subjective. Just because I think a lot of technique was involved and well thought of from beginning to end and someone else may make nachos with ground beef and nacho cheese.. people may opt for nachos. I say, just come out and have a good time, experience something different.
TRAVIS: It's what we stand for. An entire community working together to enjoy the bounty the farmer has brought to the table for us. People who share my passion will understand that it takes a village.
Don't miss a bite of the fabulous, fun-filled food-centric action, get your tickets now before they're gone!
The event is Monday, August 27th from 5:30-9pm at Founders Hall in the Bank of America Center uptown.
Click here to purchase your all-inclusive ticket (includes all food, drink, and guaranteed fun evening, must be 21 years or older)
I'll definitely be there, will I see you??
(*Below are pictures of gorgeous dishes from the semi-final round – is your mouth watering yet??)