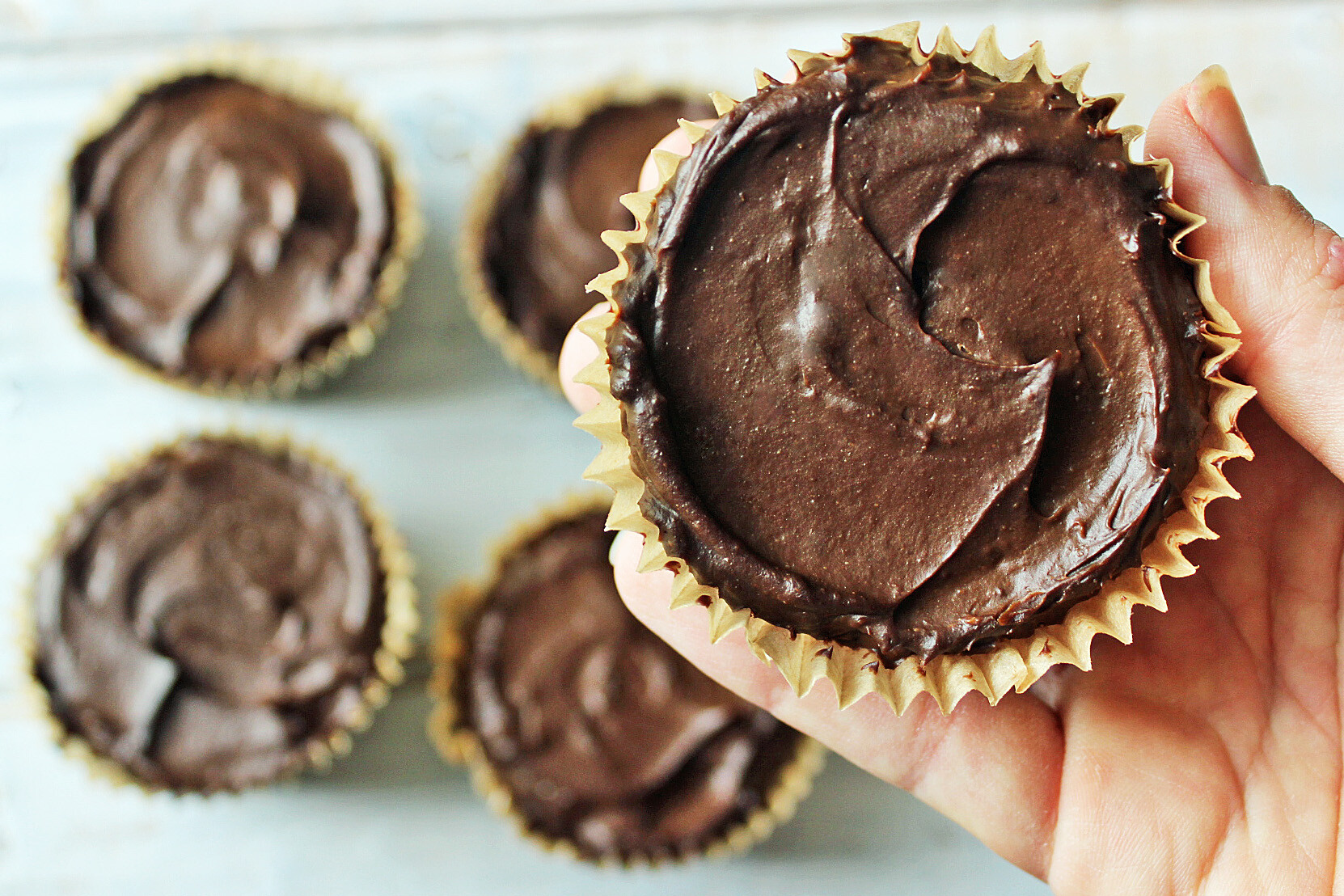 This jumbo dark chocolate tart is the ultimate chocolate lover's dream come true! It's rich, creamy, decadent, and of course oh-so chocolatey!
You really have to be a giant chocolate fan to love this recipe 🙂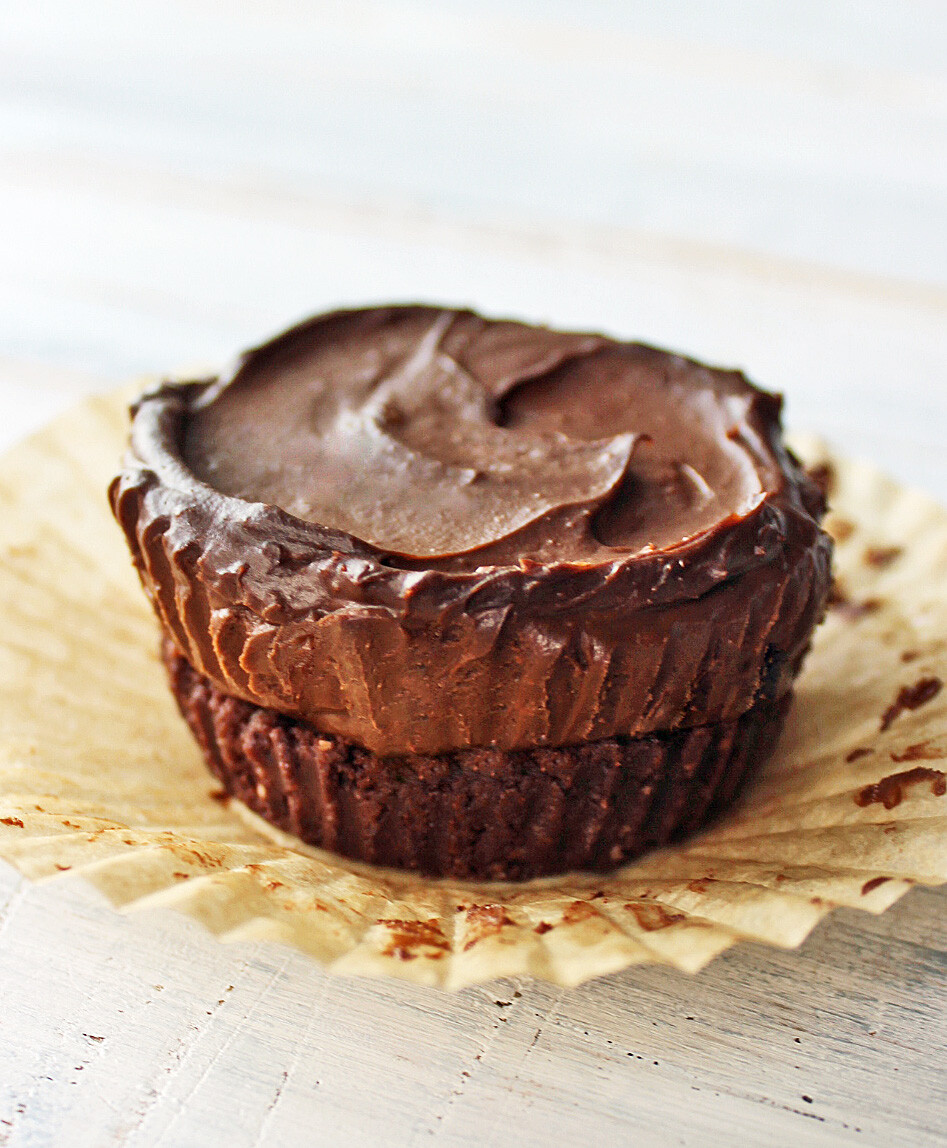 One of my favorite things about this paleo, gluten free, dairy free, and even vegan recipe is that it's RAW. No cooking involved! Super easy and simple to whip up.
Here are some step by step pictures with the full recipe below:
First, in a mixing bowl add almond meal, cacao powder, maple syrup, coconut oil, and to enhance the flavor: some sea salt. Stir together until a dough forms then evenly distribute the dough into 5 lined muffin tins. Press to flatten to form a nice crust.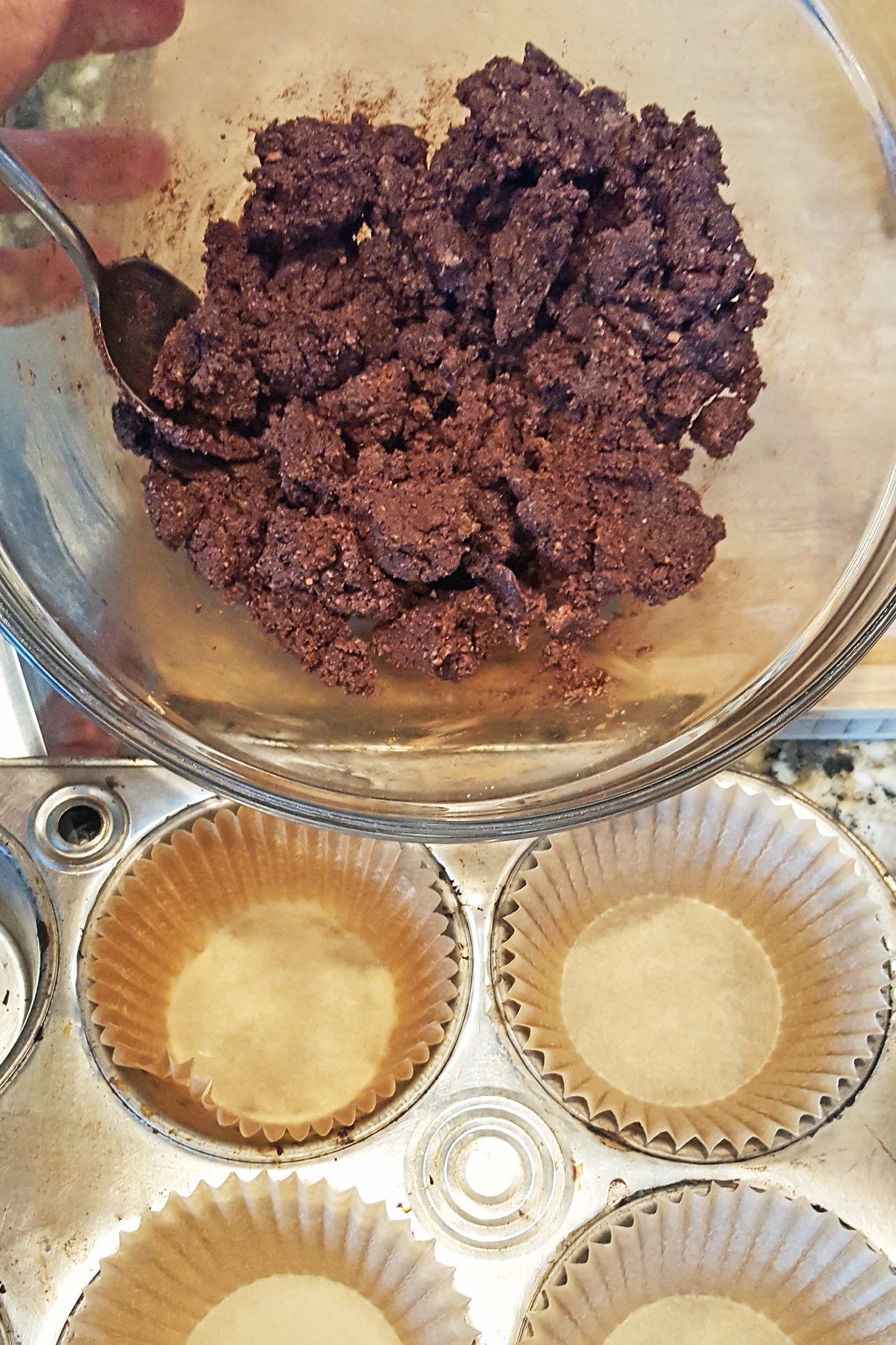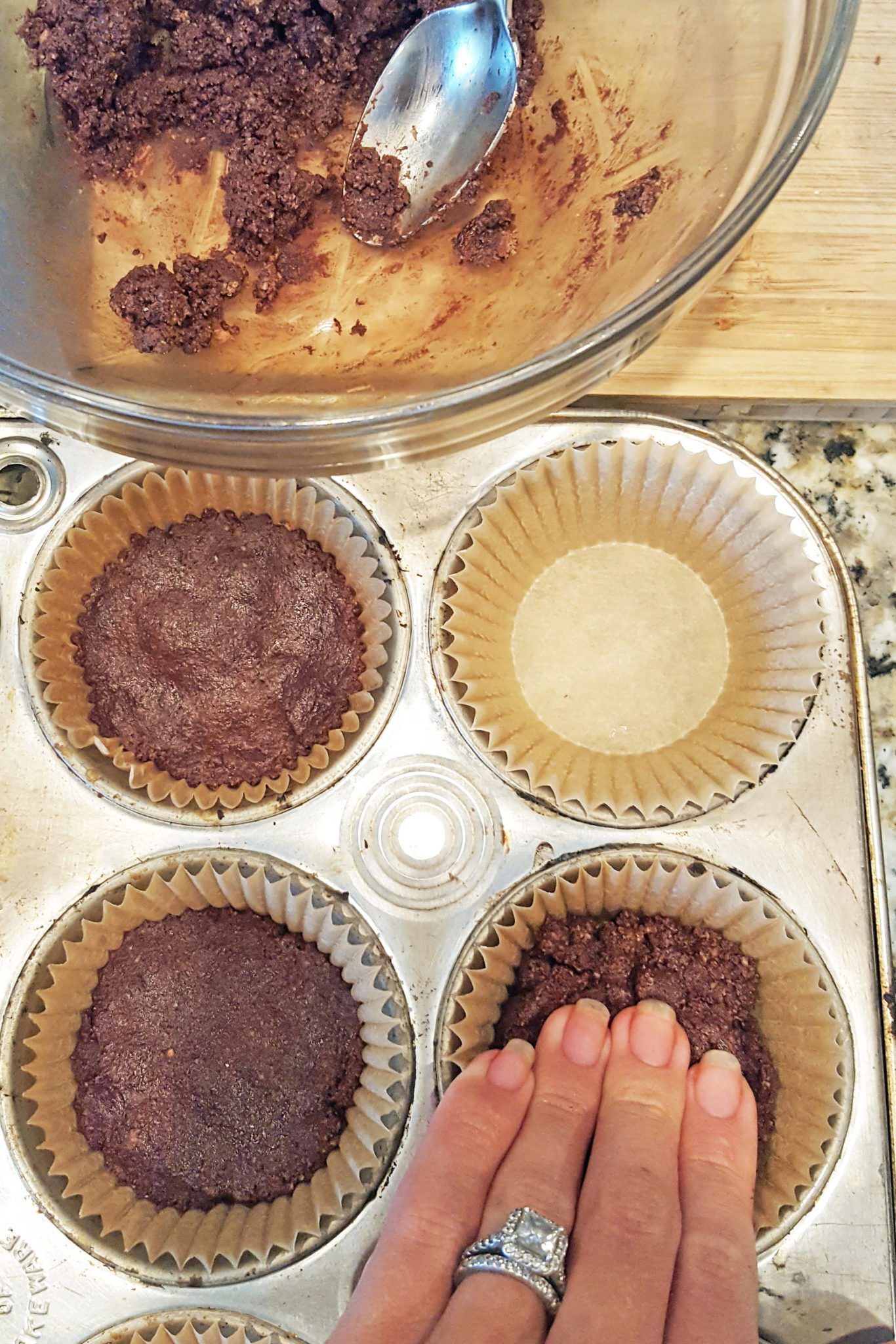 Now stick that in the fridge for a little bit to firm up.
In the meantime, it's time to make the filling!
In a food processor, add an avocado, cacao powder, maple syrup, coconut oil, a dash of sea salt, and a dash of vanilla extract. Then blend, blend, blend until nice and smooth and creamy. I stop it a couple times to scrape down the sides.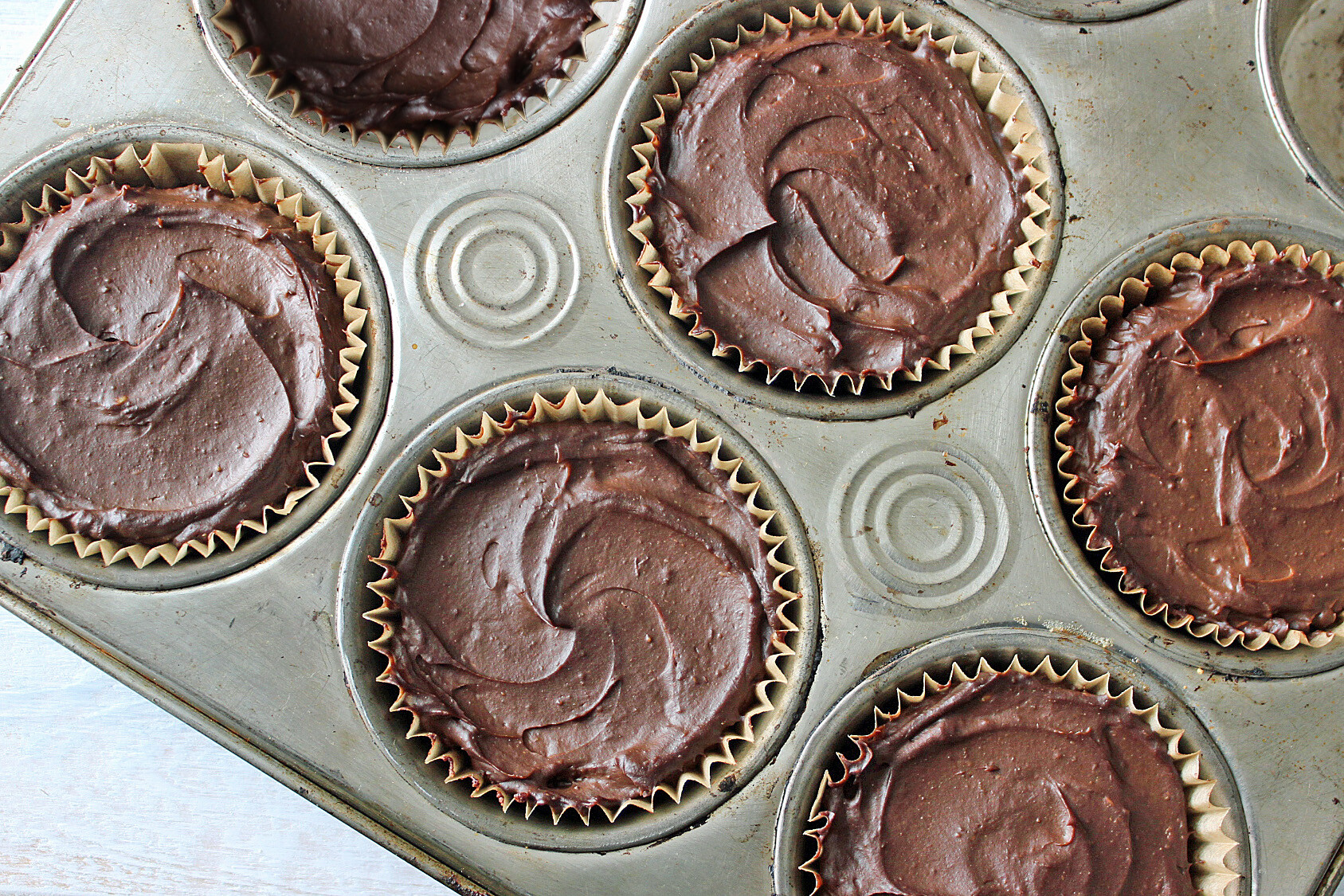 Evenly distribute the filling into the 5 cups and place in the fridge for 3 hours to harden up!
It's hard to wait but it'll be worth it, trust me.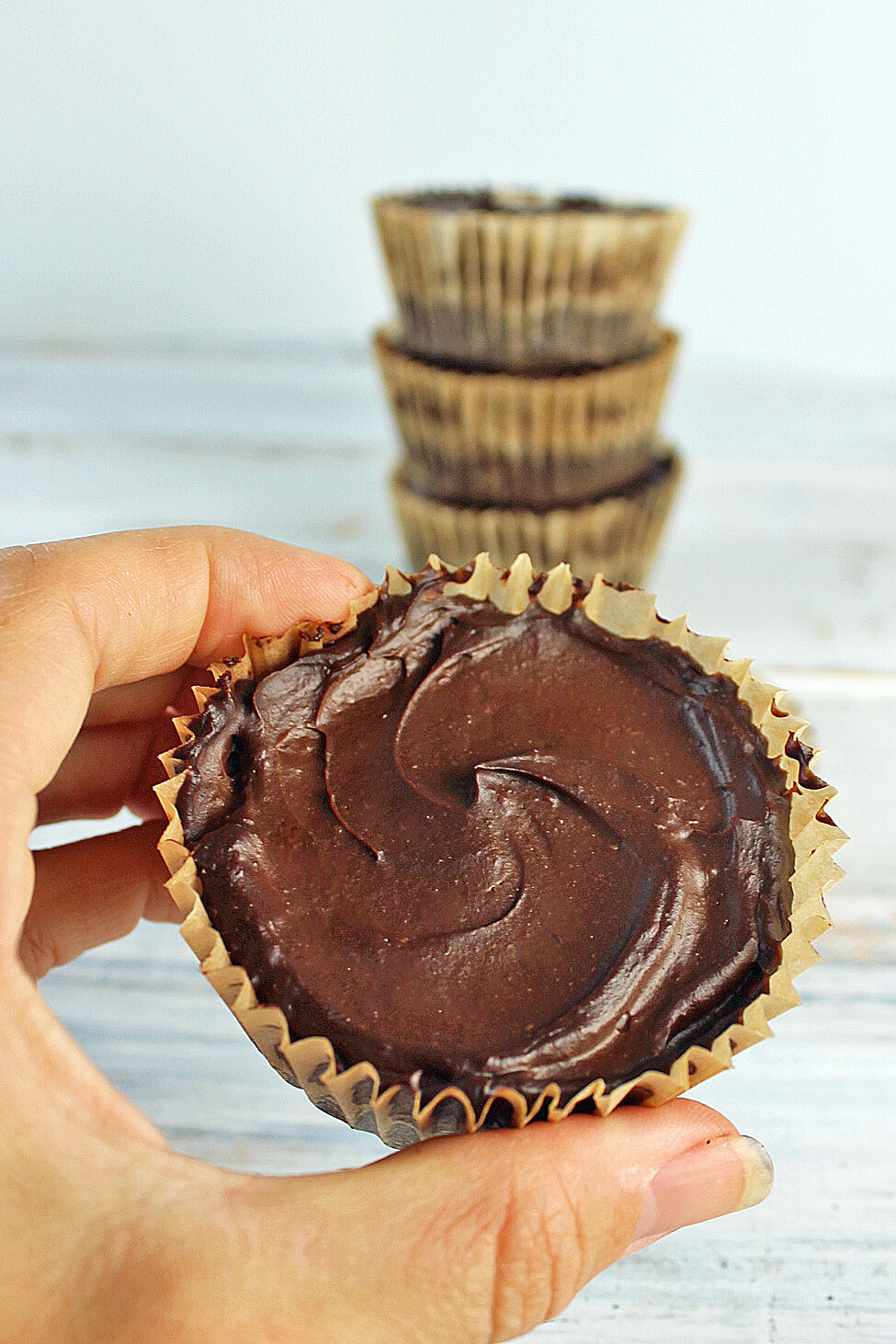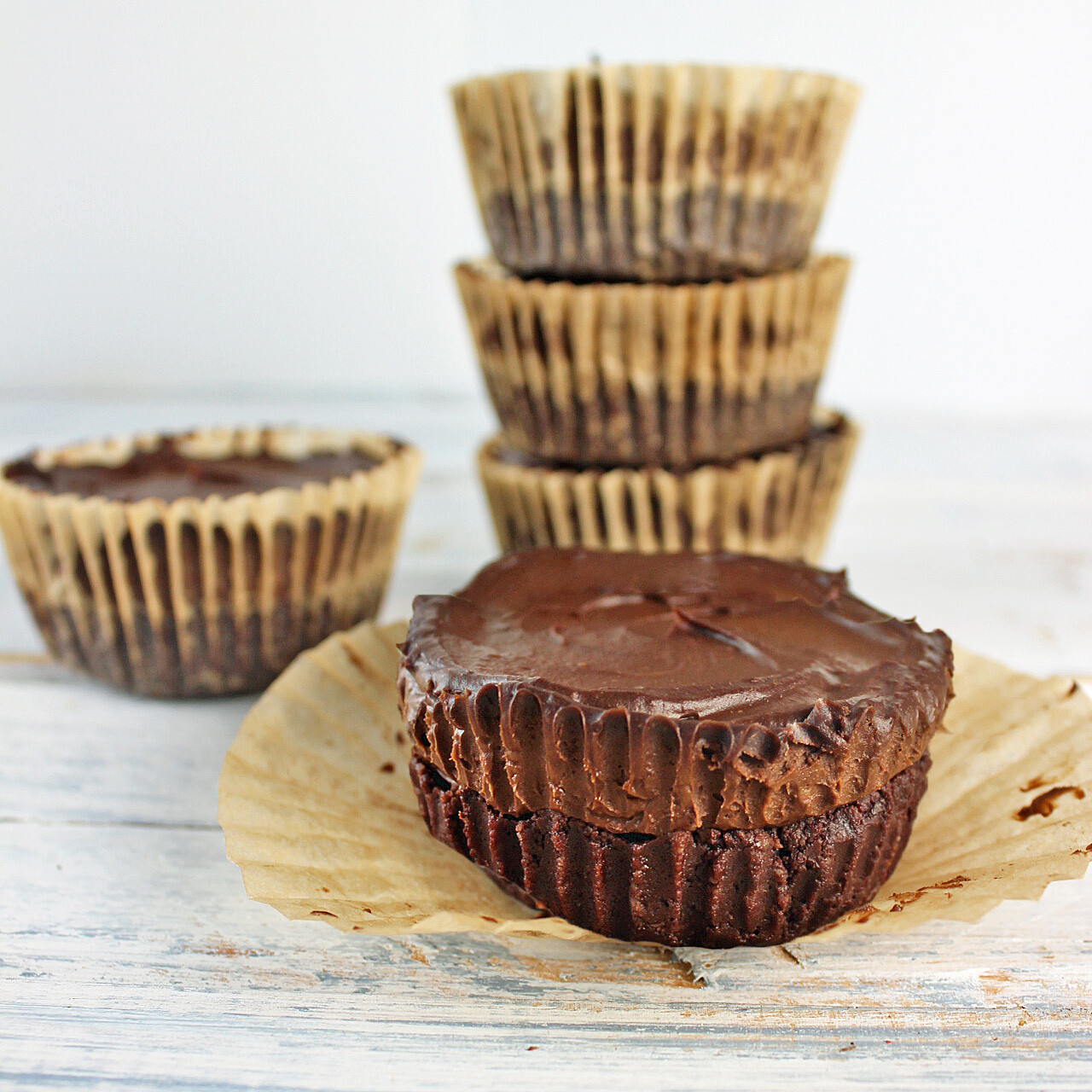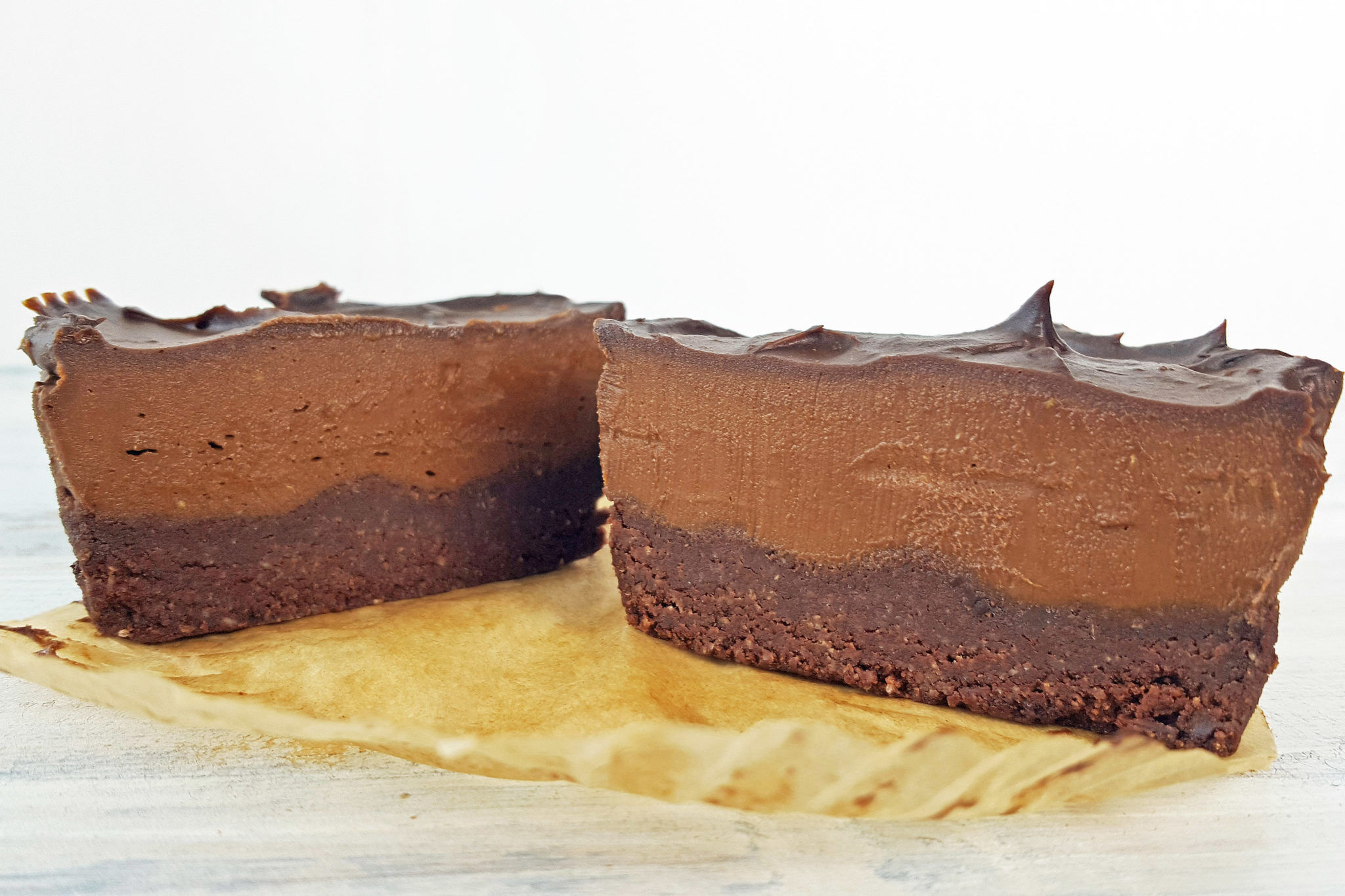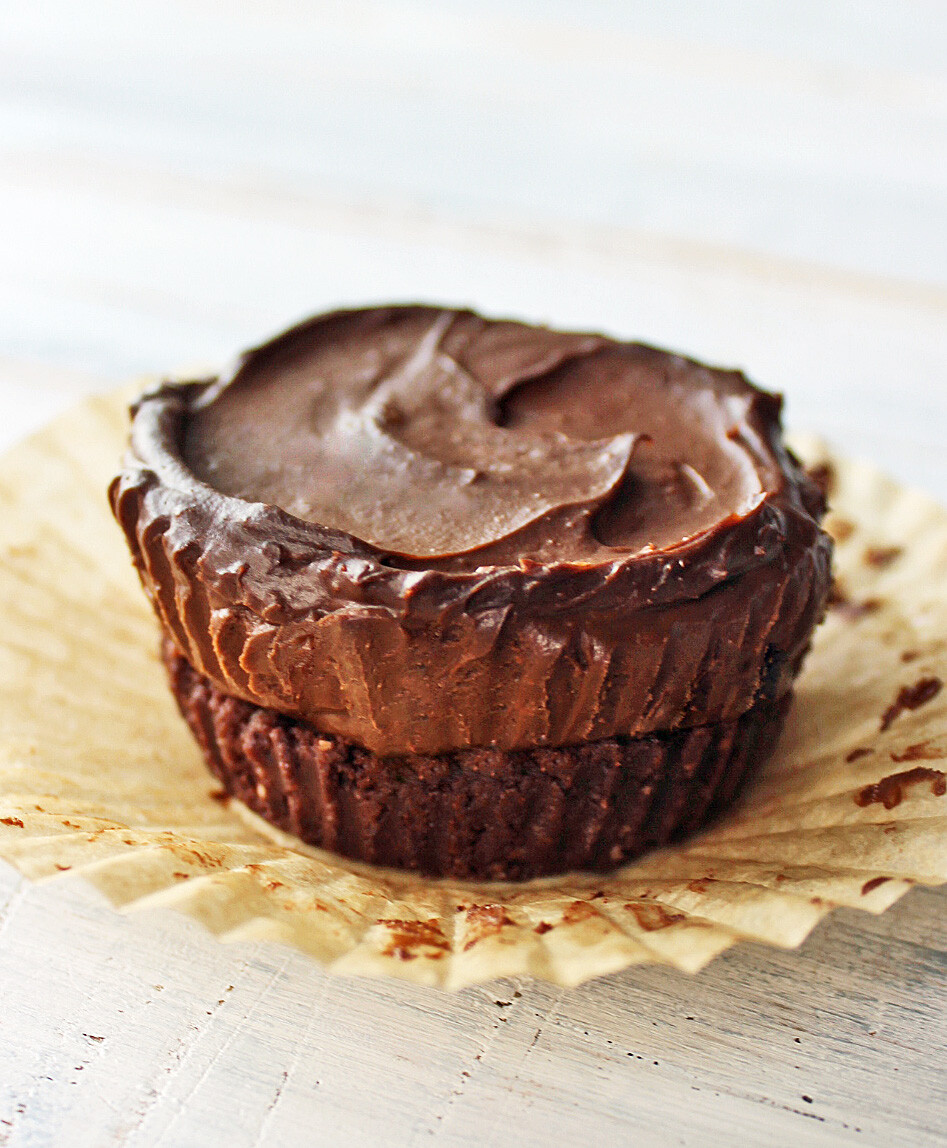 Jumbo Dark Chocolate Tart Recipe (Paleo)
2016-07-21 12:57:27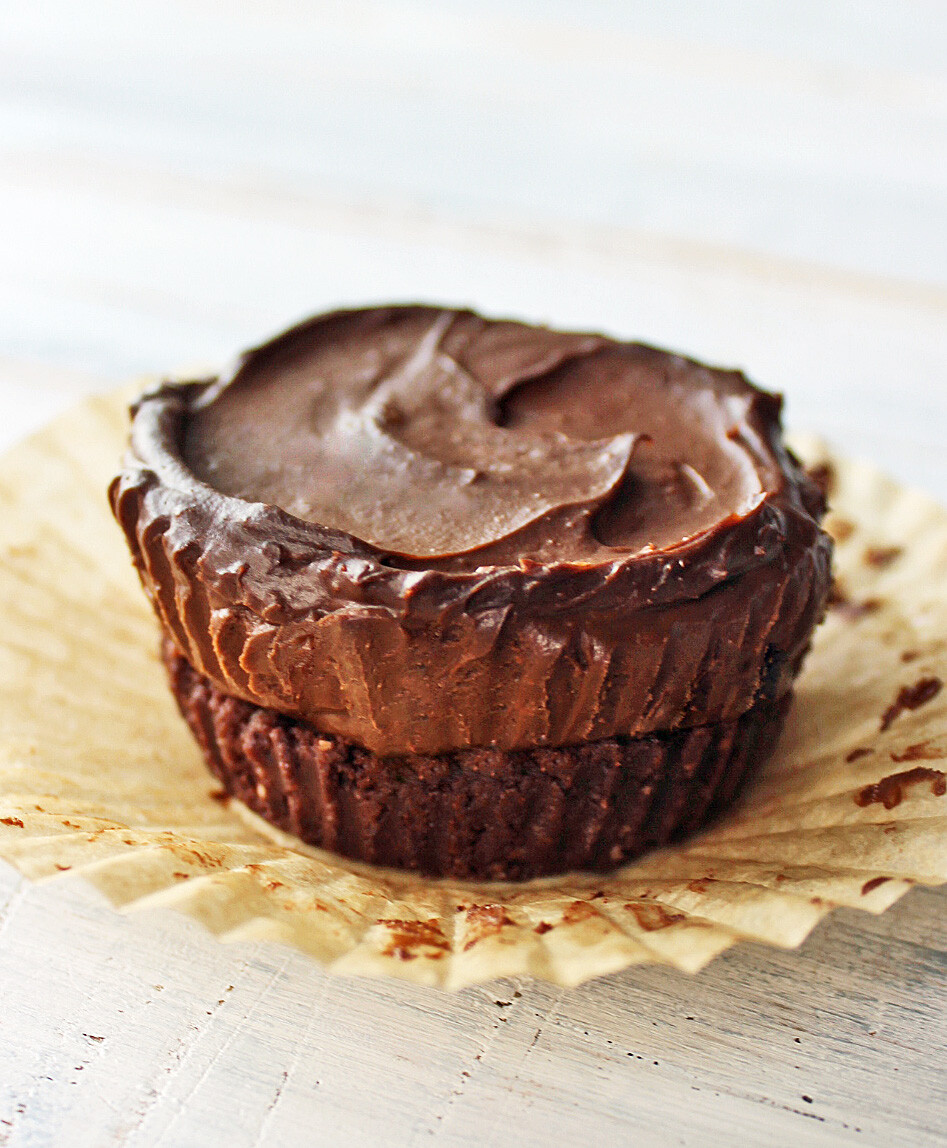 Paleo, gluten free, dairy free, soy free, vegan
Ingredients
6 Cupcake Liners
CRUST ~~~
1 cup almond flour
⅓ cup organic ​cacao powder
2 tablespoons unrefined coconut oil
​3 tablespoons​ maple syrup
​Dash sea salt
FILLING ~~~
1 ripe avocado
¼ cup ​unrefined ​coconut oil
⅓ cup ​organic cacao powder
​¼ cup pure grade B maple ​syrup
​Dash sea salt​
Dash vanilla extract
Instructions
Line 6 holes of a cupcake pan with liners.
In a mixing bowl, add the crust ingredients and mix with a spoon until you have a dough-like consistency.
Evenly distribute the dough into the 6 liners, and press with your fingers to get it nice and compact. Put it in the fridge while making the filling.
In your food processor, add the filling ingredients and process until smooth and completely combined. Scrape down the sides to make sure it gets mixed in well.
Scoop the filling evenly onto the 6 cupcake crust bottoms and place in fridge to set for 3 hours. Store in the fridge.
Notes
Optional: ​1 ​drop peppermint ​essential ​oil in the filling for mint chocolate!
Healthy Eaton https://healthyeaton.com/