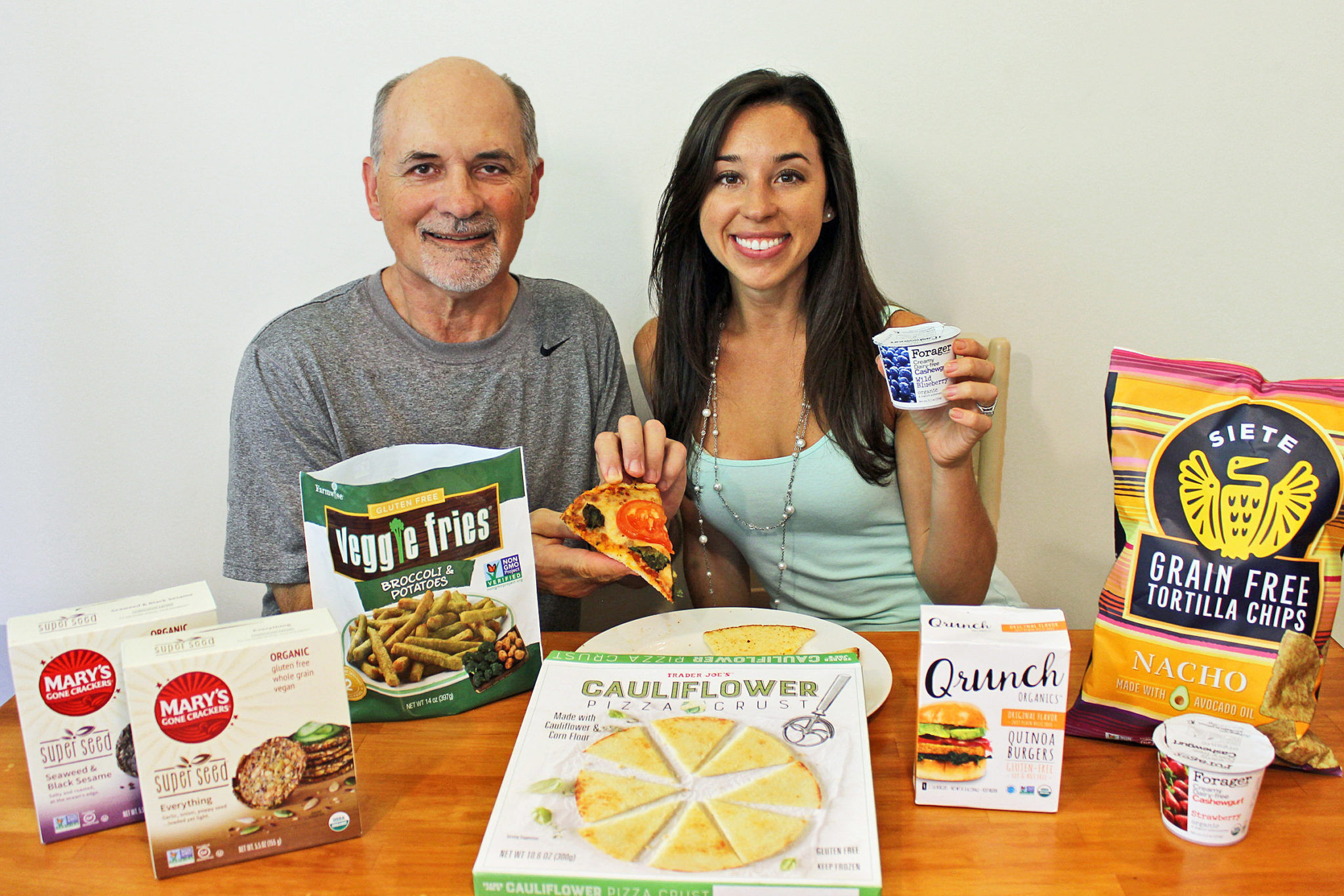 I have a super special video for you in honor of Father's Day! I asked my dad to join me in the kitchen to do what we love to do best: EAT!!
We taste tested a bunch (19!!) of healthy swap foods for you, so you can get the scoop on what's good (go buy it today!) and what's not so good (NEXT!). Here are some of the products we featured in the video:
Trader Joe's Cauliflower Pizza Crust
Siete Grain Free Tortilla Chips
Qrunch Veggie Burgers
Adean Dream Quinoa Cookies
Mary's Gone Crackers Super Seed Crackers
Trader Joe's Jalapeno Limeade
Forager Cashewgurt
This video is especially a MUST WATCH if you ever walk up and down the aisles at the grocery store, trying to find some new healthy foods to grab and go (cuz let's face it – no one has a lot of time these days!). You end up finding some products on the shelves that you think might be good…but hesitate to buy it because what if it's bad? You don't want to waste your time/money on it. That's where my dad and I are here to help!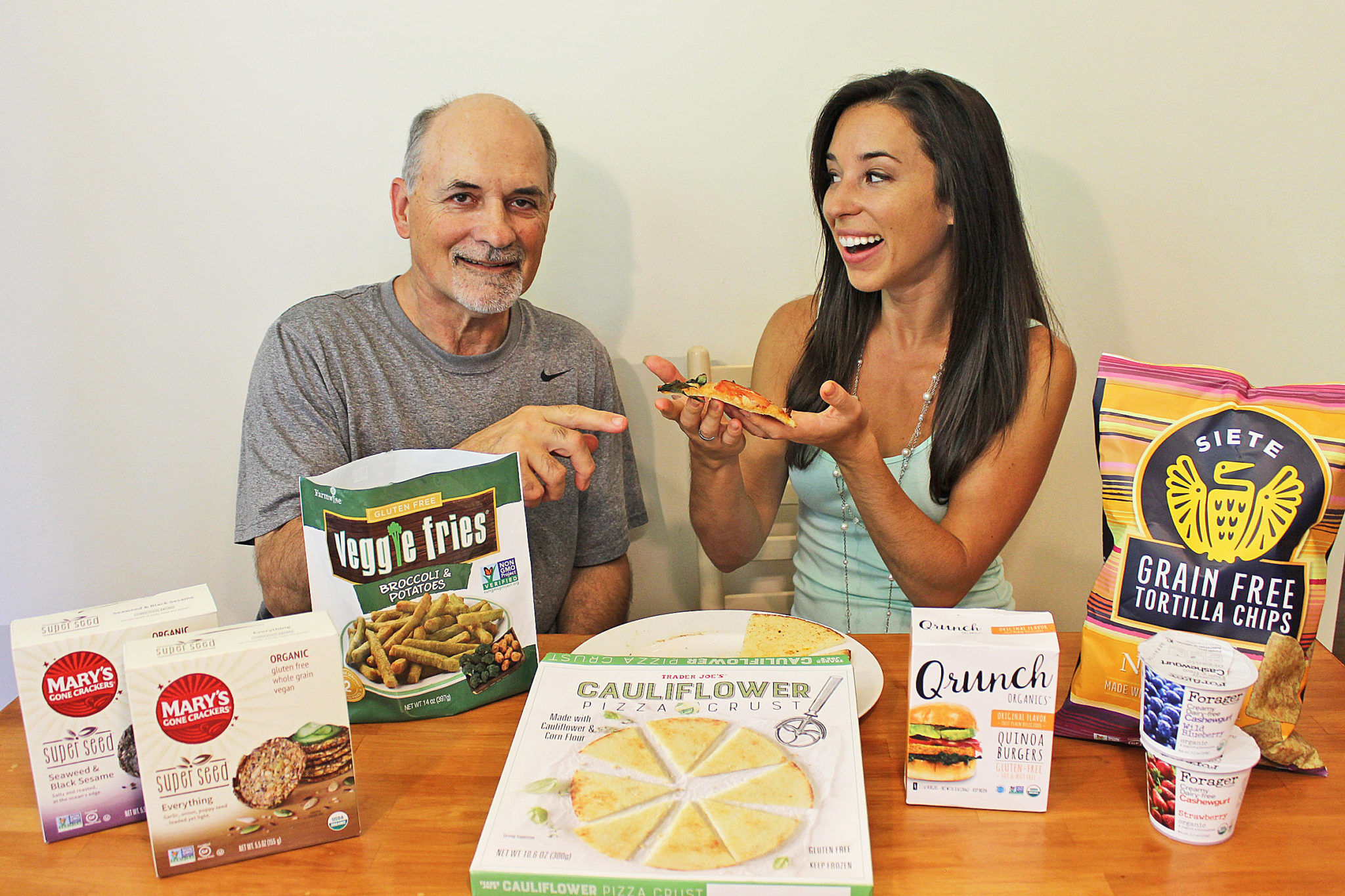 We're going to be your guinea pigs because we taste tested a whole bunch of healthy foods/healthier versions of things (19 of them!) that are all gluten free, dairy free, and soy free.
We'll let you know what we think of them and give them a rating using our awesome "fork-star rating system!"
By the end of this video – you'll know some new delicious foods to incorporate in your life to keep healthy food tasty and full of variety!
We really hope you enjoyed our video and are excited to try some new products!
Be sure to leave us a comment below and let us know which you're more looking forward to trying, or if there's anything we should include in our next video 🙂