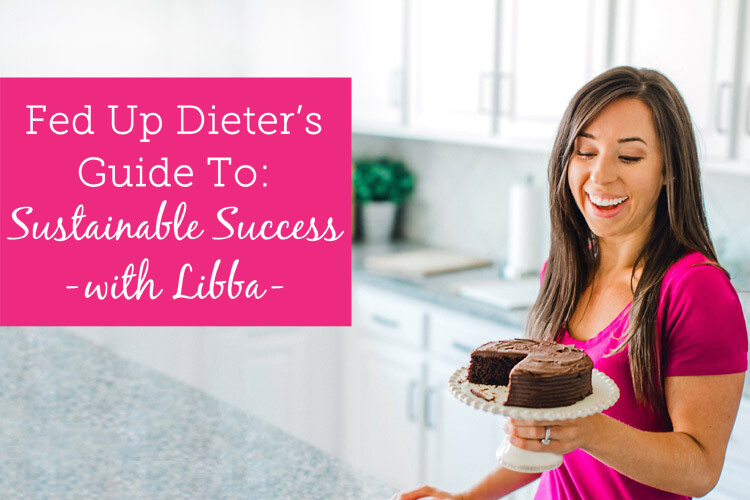 Have you struggled with food and your body for as long as you can remember?
Have your struggles negatively affected many other parts of your life?
Have you tried and failed at many attempts at getting a handle on things, and now feel hopeless, like you'll never find your way out of the cycle?
Then you'll LOVE what I have to share with you today!
One of my Healthy, Happy You Program graduates, Libba, and I recorded something special for you, and I know you will find what she had to say super motivational!


Before Libba came to me, she had seen numerous therapists and nutritionists, did eating plans, but nothing seemed to work or stick.
No matter what happened with her weight, deep down she had the same empty feeling inside, and fear that she would be stuck with this problem forever.
She described her struggles as consuming her whole life, and never understood how some people could act so normal around food: have one cookie without having all cookies or not spend all day stressing about what they ate or were about to eat.
But now, Libba has been able to find a level of peace and freedom with her food and love and acceptance with her body that she never thought possible.
You'll learn how she went from literally debilitating food/body struggles (including eating disorders, periods of isolation from others due to feeling fat and ugly, massive candy binges, extreme exercise and food fears/obsessions, and dieting as long as she could remember) to true FREEDOM.
Her health has improved, friendships became stronger, she's traveling more because wants to get out of her house, and she even met a serious boyfriend (live together now!).
In this interview you'll learn how she's gotten to the place where she says:
"You made me WANT to better myself, and WANT to eat foods that make me feel good and WANT to make more nutritious food choices.
You've allowed me to be able to have any food I want without anything off limits, but I WANT to make choices that make me feel good nearly all the time, and that's unlike anything I've ever experienced. It's so unique, freeing, and empowering, it's a huge weight off my shoulders!!"
After listening, you'll walk away with some real, tried & true action steps and strategies from her biggest takeaways from the program to approach your food and body struggles in a new way, one that will help you achieve sustainable success and start living a happier, healthier life!


Feel inspired to take action? Comment below and let me know what your favorite takeaway was from the interview!
Curious if my approach would work for you? Let's find out! Click here to apply for a free strategy session phone call to see if we would be a good fit to work together.