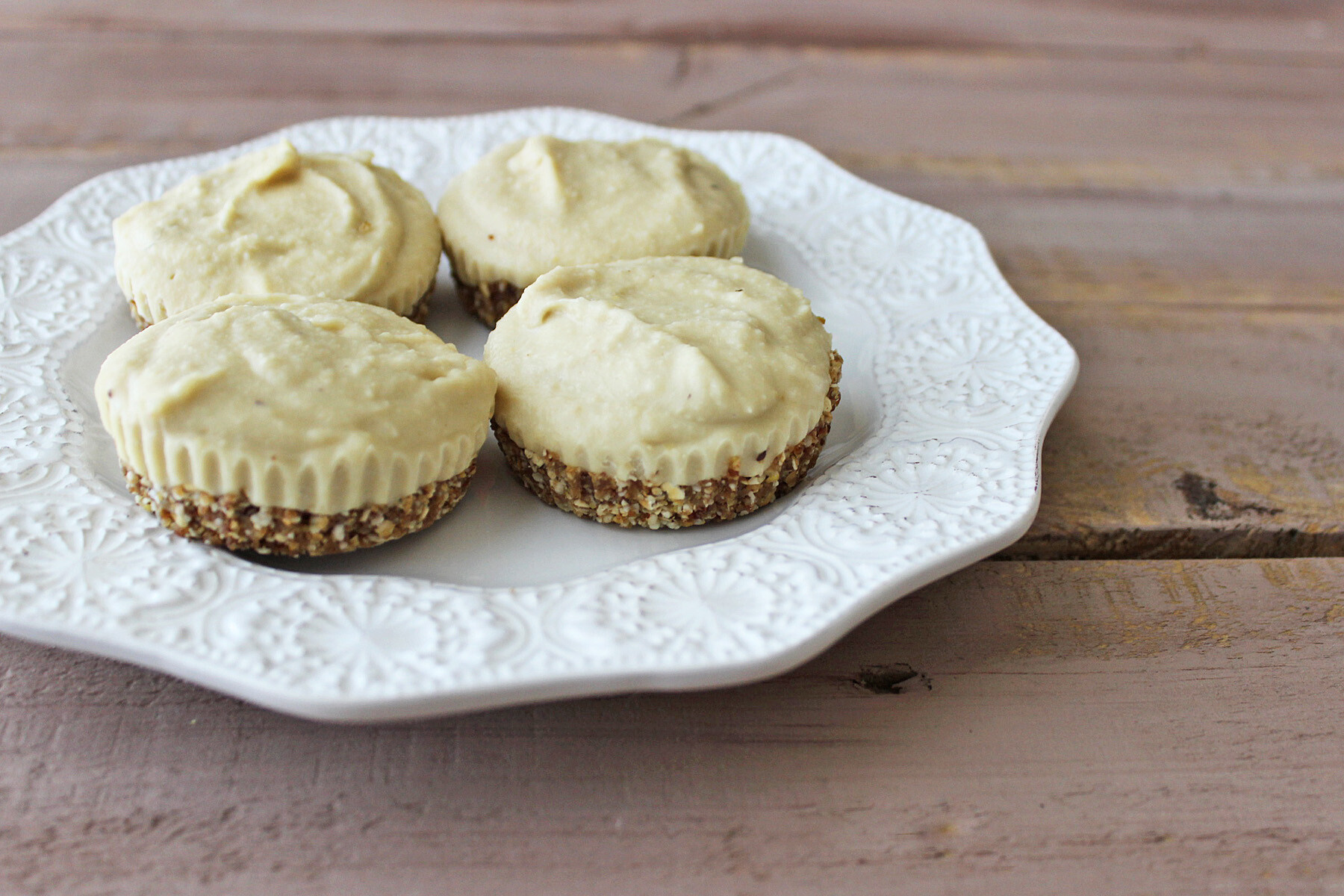 Cheesecake has always been one of my absolute favorite desserts. That quickly changed though when I found out how many calories/grams of fat a slice contained (to give you a ballpark, a slice of plain cheesecake from the Cheesecake Factory has 710 calories and 48 grams of fat). And traditional slices are SO small! I used to be extremely calorie and fat conscious. I'd eat fat free-/sugar-free everything I could find in college. I'm not talking about foods naturally free from these things, like vegetables, I'm talking about things out of boxes and packages that advertise this on the label.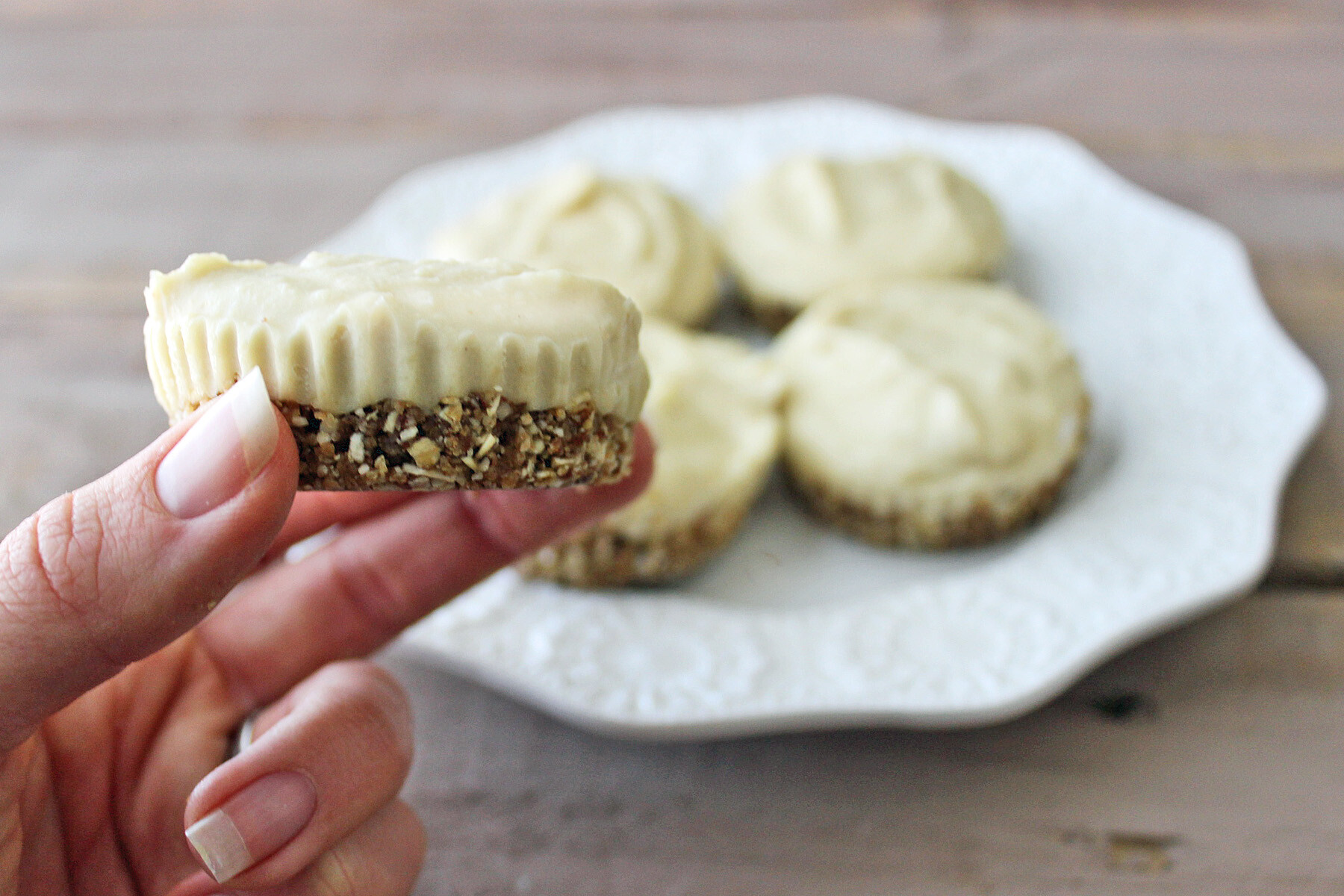 But how can products like those still taste good? That doesn't make sense…until you flip the boxes over and look at the ingredients label. Yikes! Usually you see a big paragraph of ingredients filled with words you haven't heard before and can't pronounce. That's because food companies have to sub out real food ingredients with chemicals and other artificial ingredients to still make it taste good to us (and have us keep buying it!). Sure we're not getting the fat or calories, but the damage artificial substances are doing to our bodies is a whole lot worse.
Long term, it can cause more serious problems like different types of cancer, heart disease, neurological problems, chronic inflammation, diabetes, and obesity. I experienced more immediate effects like super lack of energy, headaches, digestive issues (including bloating nearly every day), and acne.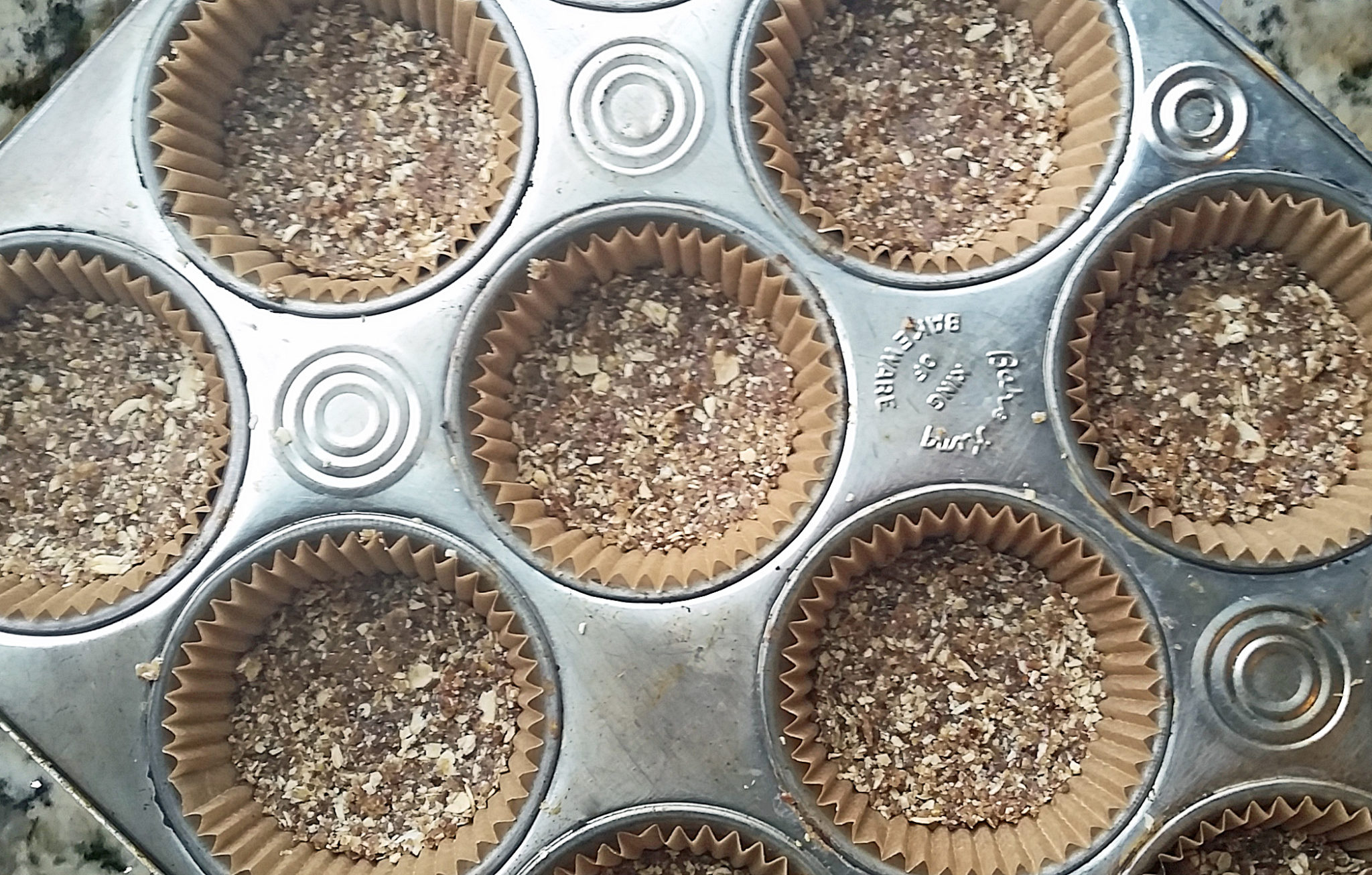 While this recipe is not calorie and/or fat free, it's filled with real, whole foods that your body can use to stay healthy. Fat, for example, is often thought of as a bad thing that you want to avoid at all costs! Some types of fat (like trans fats) definitely are bad – they can raise LDL (bad cholesterol) levels and lower HDL (good cholesterol) levels, and have been linked repeatedly to heart disease, type 2 diabetes, and other serious health problems.
Other fats are really good for you! Did you know that your brain is about 60% fat? The fats you eat strongly influence your level of brain function, help your body absorb and assimilate vitamins and nutrients, boost energy levels, supports a healthy immune system, strong hair and nails, soft skin, and more! This recipe includes multiple types of healthy fats, like coconut oil, almonds, flax seeds, and cashews.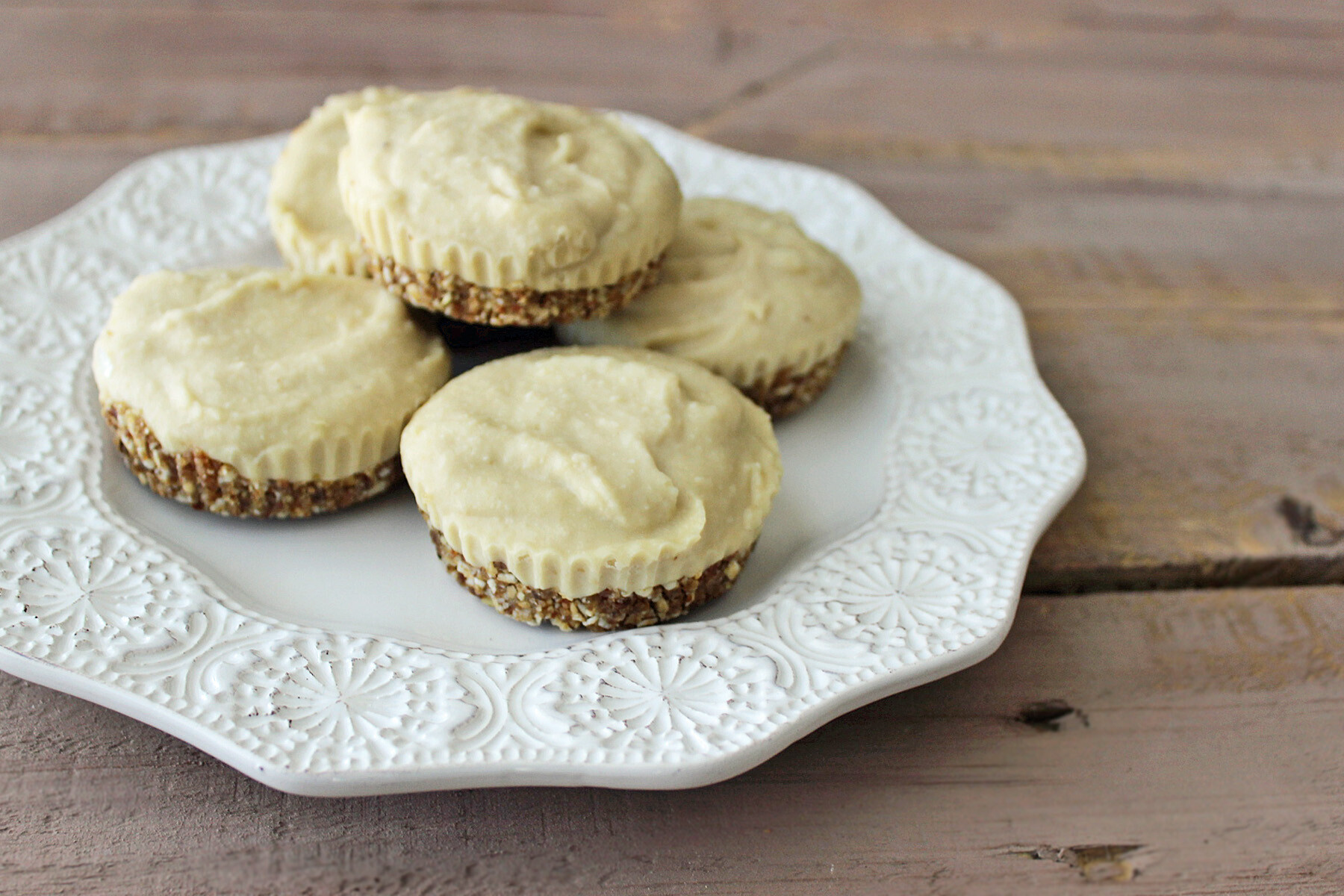 Lots of people also have trouble digesting dairy. Some already know it, some don't, but still experience symptoms like digestive problems and acne. This recipe is vegan so it contains NO dairy! If you haven't experimented with cheese-like substitutes before, it's pretty exciting to see how these have no cheese in them at all but still taste like real cheesecake. Let me know what you think!
Easy Raw Vegan Cheesecakes
2015-01-26 13:53:50
Gluten-free, dairy free, soy free, vegan
Ingredients
​1/2 cup almonds
​1/2 cup gluten-free oats
1/4 cup ground flax seeds
5 Medjool dates (pits removed)
2 ​tablespoons coconut oil (melted)
2 cups raw cashews, soaked overnight
1/4 cup maple syrup​
1/2 teaspoon liquid stevia
Juice of 1 lemon
1/3 cup coconut oil
1/2 tsp sea salt
Instructions
Add the almonds to a food processor and process until powdered. Then, add the next 4 ingredients and process until well combined. They dough will look looser than you would expect, but it will come together when it's chilled.
Using a 1-tablespoon measure ice cream scoop, add a little over 1 scoop to 10 lined muffin cups. If you still have some leftover, re-distribute as evenly as you can, it's ok if it's not perfect! Press down the dough in each with your fingers so it is compact.
Place the muffin pan in the fridge to chill while you make the filling.
Drain and rinse the cashews. Place them into a food processor or blender with the rest of the ingredients and blend until smooth.
Spoon the filling into each muffin cup as evenly as you can. They will be filled to nearly the top once all of the batter is gone.
Place the muffin pan back into the fridge to set, for about 3 hours. Enjoy!
Notes
Recipe adapted from My Whole Food Life.
Healthy Eaton https://healthyeaton.com/