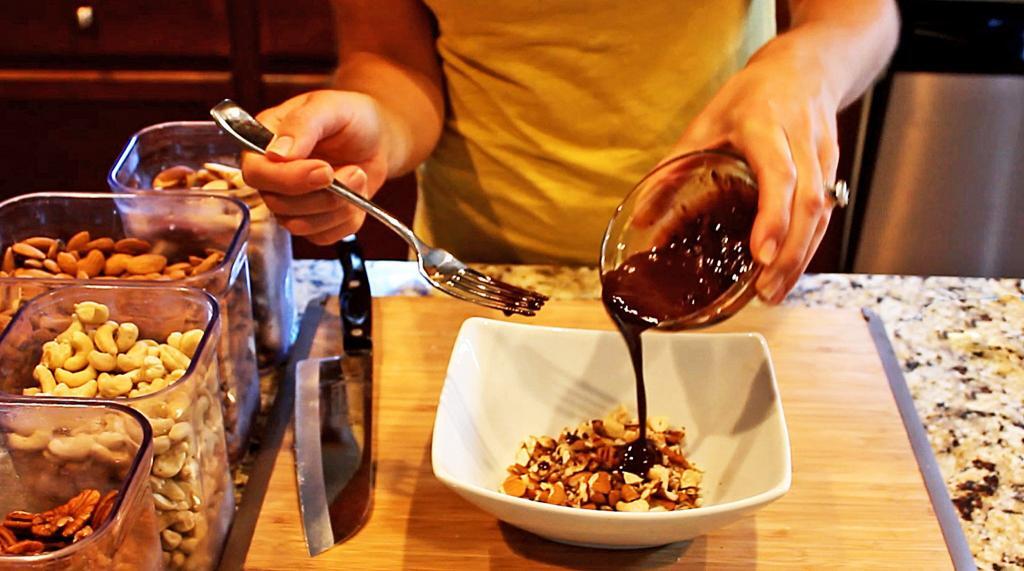 Picture this, it's the middle of the afternoon and you're hungry for a snack. You want to be full and satisfied, but you're also craving something a bit sweet too. Ideally it wouldn't be pre-packaged and filled with preservatives and chemicals, but you're a busy woman, you don't have time to slave away in the kitchen making healthy delicious snacks. What's a girl to do?!
I've got your solution!
Chocolate covered nuts. This super simple and easy to make recipe will keep you full and satisfied for hours since it's loaded with protein and healthy fats. It also has nutrients while keeping your sweet tooth happy at the same time. I personally make this recipe every night after dinner for a snack.
Check out my video and recipe below, and you'll also get some more information and tips too. In the video, I use this coconut oil, this cacao powder, and these nuts (great brand). I also use local honey.

Chocolate Covered Nuts Recipe
Watch this video to see step by step how to make this really simple healthy treat. I'll also give you some helpful health tips and my favorite money saving trick!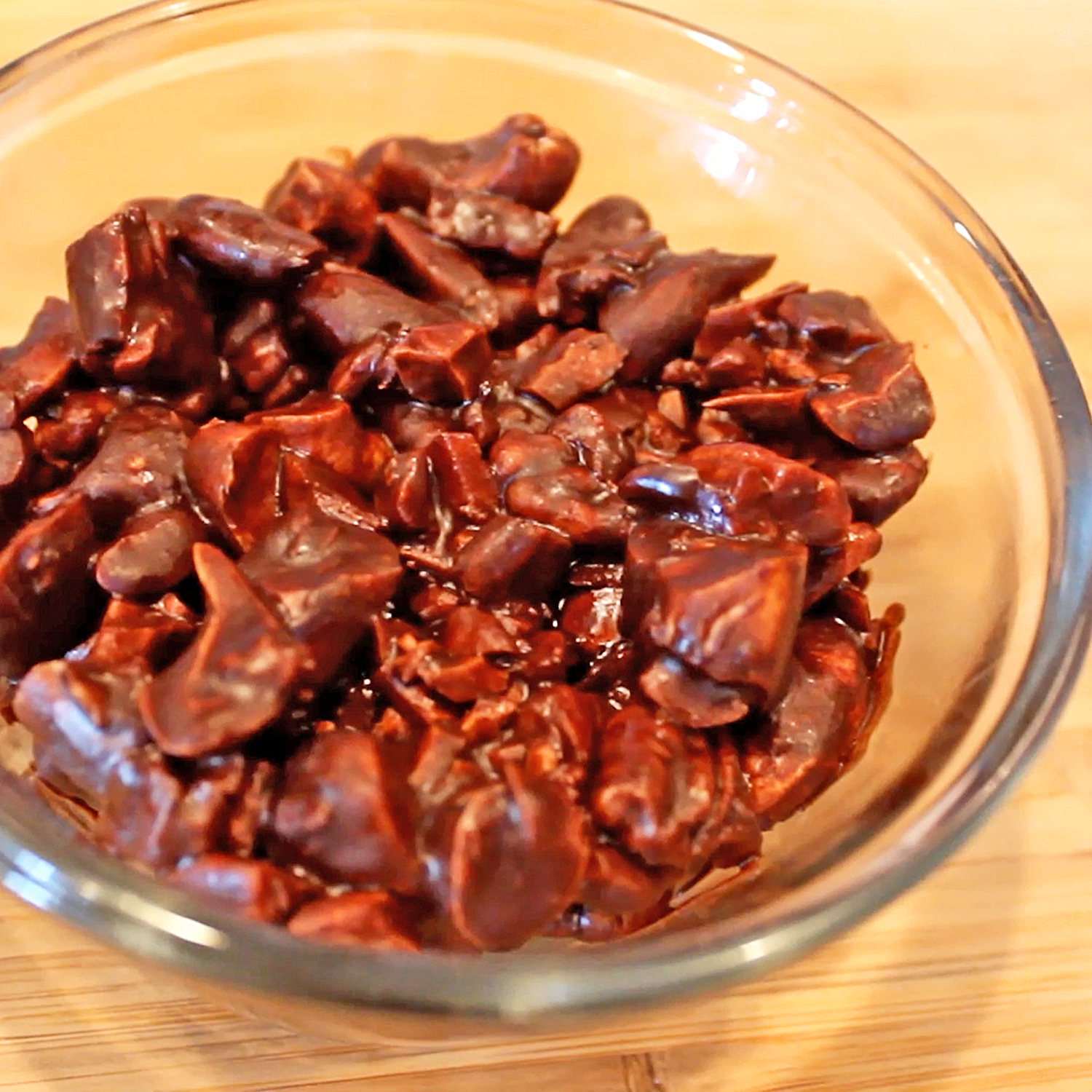 Chocolate Covered Nuts Recipe
2016-07-29 10:04:20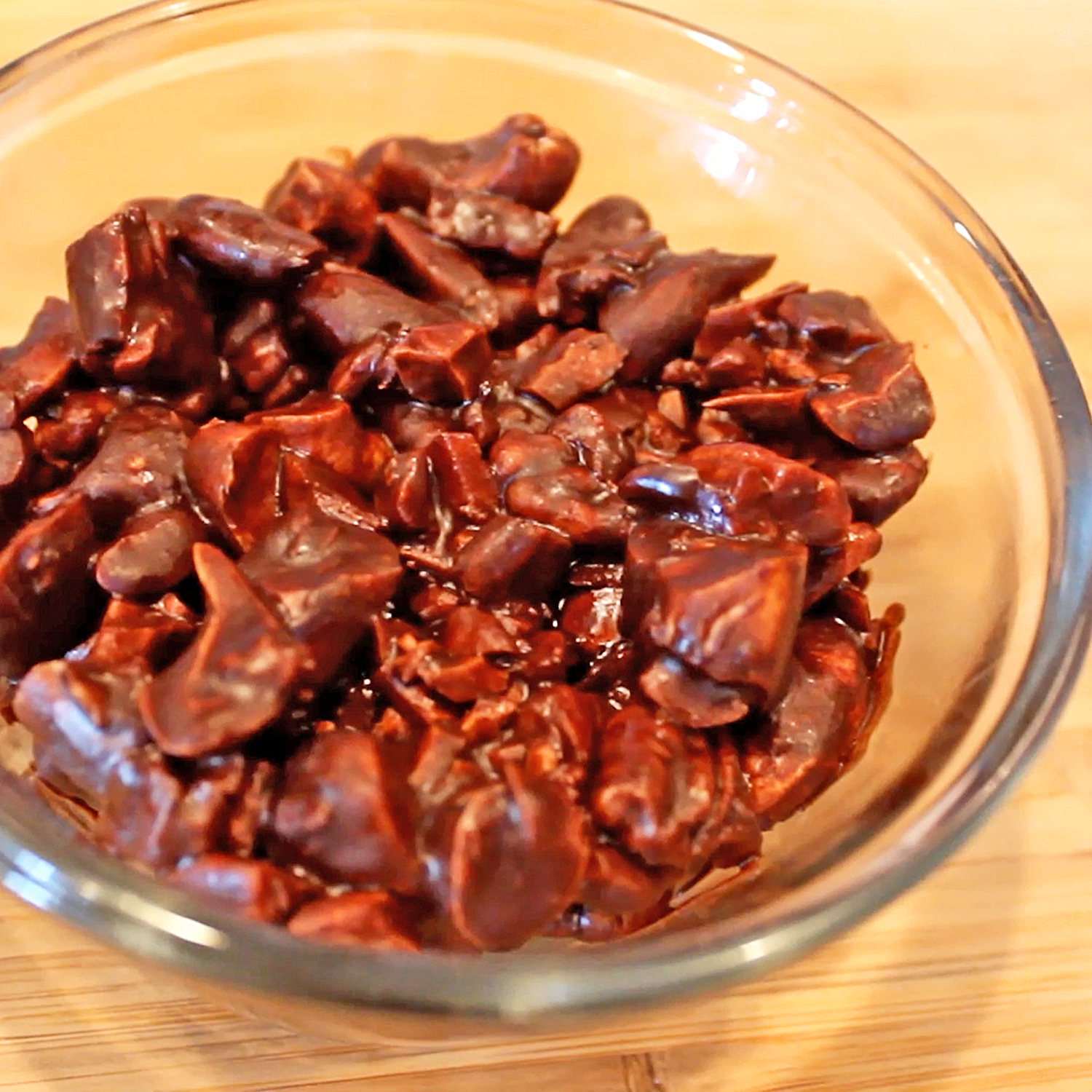 Gluten free, dairy free, soy free, Paleo, vegetarian
Ingredients
2 tablespoons raw organic cacao powder
2 tablespoons coconut oil, melted
1 tablespoons raw honey (or more to taste)
Dash sea salt
1/2 cup diced nuts (almonds, pecans, walnuts, cashews, etc – feel free to mix in seeds too)
Instructions
Add first 4 ingredients to a bowl and stir to mix well, then add nuts and stir to coat. Place in fridge to harden.
Notes
Store any leftovers in the fridge.
Healthy Eaton https://healthyeaton.com/