Press and Praise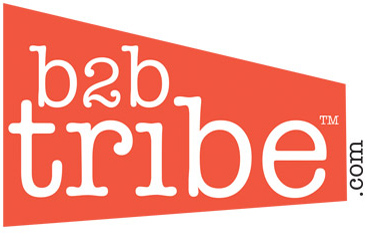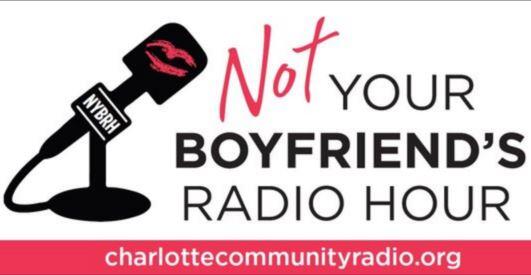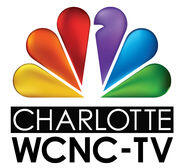 See What Samantha's Clients Are Saying
Samantha's program is truly life-changing. For years, I tried to do a lifestyle change, and I always felt that I failed, which left me upset and disappointed with myself. After working with her, I am proud of myself. I wouldn't dream of saying that with anything before. Samantha listens and addresses any concerns, but she also celebrates all of my successes and growth. Her philosophy to food is very approachable. With such a viewpoint, you cannot fail, and she will not let you feel that you are failing. Samantha is very realistic and understands the complicated relationship people have with food. After completing this program, I have noticed that I feel better with more than just my food consumption, but with stress and feeling confident in knowing what I need to feel my best. She helped me meet my goals with food and then some. I could not thank Samantha enough for all that she has done for me.
Raven Hundley
Working with Coach Samantha was a life changing experience. She really cares for her clients and goes above and beyond to help them achieve their goals. I was looking for someone to work with that would challenge my way of thinking, push me outside of my comfort zone, and really help me dig deep down inside to understand what was holding me back. While I was eager to jump right in and understand how I needed to alter my eating habits, Coach Samantha had a different idea in mind. And boy am I glad she did! The mental and emotional side of things was just as important, if not more, as the nutritional aspect. She encouraged me to challenge my way of thinking and helped me have a different perspective on my overall well-being. You are provided with some of the best tools and given the knowledge and structured guidance that will enable you to make the lifestyle changes that you are seeking to make. It's not always easy, and there are times when you may feel like giving up, but sticking with the program and at times going back to the basics will do more for you than you could ever imagine…plus Samantha will hold you accountable! I finally have the tools, knowledge, and support to be able to continue down the path to a healthy, sustainable lifestyle.
Laura Faust
My whole life I've been obsessed with food and weight – Am I eating too much? Are these jeans too tight for my body? Why can't I just be one of those girls who eats pizza without worrying? Then I found Samantha.
During our 6 months together Samantha taught me to love myself from the inside out and how confidence & happiness are SO much more important than what the scale says. She showed me how to have a healthy mental relationship with food while also giving me the tools and confidence that I needed to cook nutritious meals for myself. Not only did we have long catch-up sessions every other week (there's always so much interesting stuff to learn and talk about!) but she was there for me 24/7 with any questions or moments of weakness – which I learned is just part of the journey. She taught me that life isn't black or white; win or fail. Embracing your moments of weakness, or "the grey", is a much happier and healthier way of living. I'm so glad to have had Samantha as a Coach and to have learned to love and celebrate the fact that my body lets me live this life- after all, you only get one shot!
Eliza Ortiz
Coach Samantha is wonderful to work with. Her approach as a coach is personal and unique. For six months, she is 100% all-in – an encourager, a teacher, and an overall positive light that is very much needed when it comes to altering the way I think about my body and food. You can count on Samantha to be organized, motivational, and full of knowledge. Her program is well developed and informational, including handouts and recipes. After the first introductory phone call, I could tell she is very invested in her program and clients. I definitely recommended working with Coach Samantha if you are searching to adopt a healthier lifestyle.
Amy Conners
Coach Samantha is amazing. She has helped me change my mindset about dieting, and I am happier and healthier because of working with her. Not only that, but I ended up losing weight naturally – not through restriction, but through an intuitive eating/non-punishment approach that helped me focus on eating what made me feel good and didn't make me feel like I was missing out on life. As we worked through the coaching, Samantha never made me feel guilty or bad about myself or my decisions, but helped me re-frame my approach to food, restriction, and self-acceptance. It has been a fantastic experience and I've really appreciated her positivity and encouragement!
Ashley Durbin
Working with Sam has been a life-changing experience for me. She has completely changed the way I look at food, the way I think about food, the way I feel about my body, my self-esteem, and she has given me so much confidence and honestly a new lease on life. When I came to her I was feeling really hopeless because I had been to nutritionists before, I had felt I had heard everything and tried everything, but I still had a tiny grain of hope left along with willingness and open-mindedness. Her views on and approaches to food and health are so different than the typical diet and restriction lifestyle. She focuses on having you treat your body well, be healthy and feel good inside and out, and experience all the benefits that come with that, and if weight loss or positive changes happen in your life too, that's just icing on the cake! That changed my entire world and I can really say that I love myself and rather than I want to punish myself. I want to actually nourish my body, and I can't thank her enough for all the gifts she's given me.
She has always been available for me night and day, anytime I needed her, she's been there as a friend, as a therapist, and helped me through so many problems not just with food but life in general. She's been there every step of the way and for that, I'm extremely grateful. She's provided me with so much and is extremely different than anyone I've worked with before.
Libba Coker
This process has been one of the most valuable of my life to date. I found Healthy Eaton at a really difficult time in my life. I have a condition that my doctors can't figure out and feeling discouraged. Not only did Samantha listen, but she researched and helped me navigate new waters. More than anything, she cared and made things as manageable as possible for me. I travel very frequently for work and she made the program work for my lifestyle. So, the question is, how can you adequately say thank you to the person who changed your eating habits, championed for you every step of the way, and taught you the power of self love? You can't, but I'll give it a go! Thank you for helping me understand what my body needs and wants. Thank you for helping me honor my hunger and the countless hours of support when I struggled to get everything perfect. Thanks for teaching me there's no such thing as perfect – it's all a continuous learning process filled with lots of grace. Thank you for listening to my challenges and providing so much personal attention. Finally, thanks for being so real and transparent. This process was eye opening, transformative, and a lot of fun!
Jessica Diaz
Signing up for Samantha's coaching program has hands down been one of the best decisions I have ever made! Not only did I lose 21 pounds in 3 months, but I managed to keep my weight down. I learned that I was torturing myself for no good reason and that you can actually get rid of your additional pounds without starving yourself and spending endless hours on an elliptical.
If you are looking to change your bad habits, educate yourself on how to eat healthier and you're ready to start a new chapter in your life – then Samantha is the missing piece you have been seeking for so long!

As it turns out, I was eating completely wrong. I was reading the packaging but was not looking for the right clues, and on top of that, I was not eating enough! In just 3 months with Samantha's coaching I now understand and appreciate my body, provide it the nutrition it requires, established a daily food routine and have stopped to feel guilty whenever I crave chocolate or a burger. Samantha gives her coaching a highly personalized touch and composes the sessions according to your specific case and needs. She is there to answer all your questions related to your health, as silly as they may appear to you. Just give it a try, you won't be disappointed!
Christin Schumann
Before working with Samantha I had struggled for a very long time to figure out my "normal." I didn't know the weight my body wanted me to be. I had heard so many mixed messages about nutrition labels, various diets and quick fixes. Before we even started talking about food though, Samantha worked with me on my negative thinking. I had no idea how important that was when it came to health! I thought it was about the food and exercise but never put the focus on what was going on in my mind. She helped me get my mind and positivity in the right place to love myself where I was. After we established that I was able to talk about food and nutrition. I had pretty healthy eating habits and tried to eat "clean," however there was way more involved than I ever imagined such as pesticides on produce, antibiotics in our meats, food sensitivities and much more. I became so much more educated on things that I thought I had good knowledge on. I learned so many tips that have helped me fuel my body with natural food. She was there for me every step of the way and made a plan that was completely unique to me. I am so grateful for all of her advice and teaching me about overall health.
Julia T
I recently completed a 6-month program with Samantha and I could not be more impressed and pleased with the experience. It has really been so life-changing and I honestly did not expect to feel so different after having completed the program. Samantha is such a pleasant and comforting soul. She makes you feel accepted and never shows an ounce of judgment or disappointment toward you. I really enjoyed working with her and I am so thankful for everything she has taught me. She has helped me rediscover my interests and passions and has showed me that I am capable and worthy of living a life void of restriction and weight obsession. She has given me a wealth of resources to use over and over again that will continue to help me work through the unpleasant moments in life and remember that my thoughts and feelings do not define me or control me. I still have a lot more work to do on my own and years of healing my mind and body; however I feel that Samantha has given me all the tools and knowledge to continue my journey toward a happier and healthier me. Samantha is punctual, consistent, and puts her all into taking care of you and proving that you can trust her during these six months of uncertainty and self-discovery. I would recommend this program to anyone and everyone who feels trapped in a cycle of self-hatred and guilt around food or anyone who just wants to break free from negativity and live a more enriched life.
Ashley Austin
I came out of this program with some very unexpected, but great results! After starting and quitting many diets/programs, I wanted to find an expert in holistic health who could give me easy step-by-step instructions to drop the unwanted pounds. Ultimately my whole worldview regarding food has changed. I don't see things through the lens of "good" vs. "bad" foods. By slowing and painfully shredding some deeply ingrained thoughts around food, food is no longer the enemy to be subdued or abused through emotional stress eating. Not only do I have a healthier framework to make eating choices that work for my body, I'm able to give my sons a much better mindset regarding food, and my family and I are eating much better and saving money. Working with Samantha has been a life-changing experience for me. If you're looking to make substantial changes to the way you see food – without a focus on dieting – I would highly recommend you give her a try!
Maria Adams
Thank you so much Samantha for working with me and for teaching me how to take care of my health. After being in pain for so long, you gave me the answers and the tools to take control of my health. I haven't felt like this in a very long time and you have changed my perspective on eating habits. All the hard work has been so worth it, I now feel accountable for doing what's right for me and it's very rewarding. Thank you!!!
Maria Stricker
When I first heard about Health Coaching, I was nervous to try a new approach and fail because so many of my nutrition attempts in the past had failed. But I signed up anyway and I'm so glad I did! I now have a much different approach to food, diet and exercise. I don't look at anything as a diet now, it's a lifestyle and its ok to "mess up." I loved how she got me out my mental block first, approaching how I thought about things before we even started a nutrition routine which proved to be the key to my long term success. Once we did dig into the nutrition component, it really opened my eyes to new foods and I learned how to fuel my body and keep it healthy. Plus she gave me so many cool recipes! I feel like anyone would benefit from learning from Samantha, not just one type of person. She is extremely open and understanding and has such a great approach.
She has a great program and a great attitude. Working with her and learning about nutrition and myself have really changed how I look at my life. She has provided me with so much knowledge that will benefit me for the rest of my life. I look forward to working with her again because I know the journey is hard and I will need support and she has been the best to work with.
Samantha Campodonico
My time was Samantha was great and very insightful. I wish our session didn't have to end 🙂 I loved how she personalized our time together to specifically meet my needs. She helped me discover best practices for managing my time, and taught me to think of "my future self". I struggled with having a very rushed morning, but now I am up before my alarm goes off, drinking my morning tonic first thing, and my breakfast/lunch is already prepared for the day. She helped me completely change my morning routine for the better. I also worked with Samantha to help discover any food sensitivities. With the food sensitivity testing I was able to eliminate foods that cause a reaction. Since then I have had more energy, sleep better, and find myself overall happier. And as an extra bonus I lost 13+ lbs. Samantha's positive energy and constant encouragement made the whole experience very enjoyable, and I learned so much!
Martha Loftin
​I love working with Samantha. She is so well informed when it comes to understanding the relationship between our bodies and all the food options we have and really does her homework to ensure her clients are armed with the facts about why certain foods are better for us. For example, Samantha recommended a certain brand of bread to me. I couldn't tell if the bread was gluten free based on the label so I texted Samantha and she immediately responded. She previously called the bread company directly to make certain the bread was in fact GF!

Samantha and I recently completed a workshop focused on food and meal prep and planning. My schedule (like everyone's) can be a bit hectic and I do not want to spend precious free time searching for recipes to fit my food sensitivities nor do I want to spend hours in the kitchen working on complicated recipes that end up tasting so-so. Samantha prepared a few items for me as part of this workshop: First we talked through ideas on how to make prep work faster and more efficient. Samantha shared some ideas that I never even considered – prepping some food items with limited seasoning so they can be used in multiple recipes, cutting up vegetables on prep day but not cooking them until right before the meal, etc. Then we walked through two approaches to assembling recipes and how each is centered around balancing out each meal with the right amount of food groups.

One key element here – Samantha also has good taste…literally. She tries and approves all her recipes before sharing them. They are all delicious. Even if simple with limited ingredients, she knows how to combine different spices and seasonings to make even the most basic recipe taste amazing. I've made her crock pot fajitas 3xs since our session and bought a rice cooker on Samantha's advice and it has been a game changer.

I also appreciate Samantha's approach and philosophy. Her aim is really to coach her clients to eat the foods that will fuel our bodies and allow us to feel our best. She isn't about depriving ourselves or feeling bad if we eat something. We should feel good about the food we eat!
Amy
Samantha imparted such useful knowledge to me. I had no idea how much there was to learn! This was a growing and learning process and Samantha was a reliable partner throughout, helping me stay focused on the positive when it was very difficult.
Kristina Fransel
I came to Sam to work on my up and down eating habits to really looking at the root of "why" I feel I way I do about food, my body, and overall health and I have thoroughly enjoyed working with her. She has been helpful, motivating and encouraging, and has provided me with a valuable amount of tools and knowledge that I can carry on with me past our time working together. I had received so many mixed messages, and created false beliefs about food, and it was great to have someone like Samantha that has taken the time to do the research and reveal the real truths. Samantha is extremely knowledgeable, and very easy to confide in. She took my lifestyle, my likes and dislikes, goals, and made a program that worked for me. I greatly appreciate that Samantha sets you up for success with her ongoing support, ​positivity, and commitment.
Jilandra Coffin
I called Samantha after the new year as i was just about to join Weight Watchers for probably the 15th time. I told her i wanted to learn how to eat healthy. I wanted to know now how I could make eating the right foods an easy, natural thing and would like them to be delicious too and find alternative foods for my sugar addicted children. Samantha prepared a presentation about my current food go-to meals and snacks and some great alternative swaps! The other thing she did was help me read ingredient labels so I stopped focusing on what marketers wanted me to focus on and knew what I definitely did not want to put in my or my family's bodies. Here's the key though – she never said "don't eat this or that" – she said "try this or that – think good, better, best." After going through the pantry, we went to the supermarket and walked the aisles and Samantha picked out some must have items for my pantry with me. Lastly and best of all – I got an email a couple days later with a recap of everything including links to recipes we discussed and other great ideas. Samantha continues to check on me too. I can honestly say she has changed everything for me and how i eat. I have no idea if i have lost weight – I probably have but I am not checking – I feel better about what I am eating – I feel smarter about it. It's exactly what I asked for and needed all along. If you are tired of dieting and tired of gimmicks and want to put good for you delicious food in your body instead – call her.
Lisa Silberman-Heitzmann
My husband and I both worked with Samantha in her private coaching program for 6 months, and took her healthy grocery shopping tour. As a result, we have seen amazing changes in our bodies. Between us, our sleep, energy, digestion and pain have hugely improved, and we lost weight! We feel more motivated to do things, more alive! Plus as a bonus, we've noticed a change for the better, in the foods our son asks for.

At first we were worried about having to give up foods we liked, and how we'd be able to cook with our busy schedules. But really we never felt deprived because Samantha always had a substitute that was healthier, and she helped us figure out how to fit it into our routine. She is so understanding and supportive, no matter how far from your goals you may be. She was constantly available when we were struggling and such a positive down-to-earth person.If you have been thinking about trying to become healthier, looking to rid yourself of a sluggish, unhealthy, unhappy lifestyle, this is for you! It's an emotional and physical transformation that is affordable and effective.
Samantha Dover
I didn't focus on weight loss as my ultimate goal, but I had my yearly physical yesterday after our 6 months together, and I've lost weight without trying! In years past I would feel the need to start something involving restricting food and strict rules (subconsciously knowing I would self sabotage, fail, etc) around New Year's, but it was so nice to not get caught up in all that hype this year! Over the holidays there were some times when I ate in excess, but I feel like I did better at having a little bit of something and feeling satisfied and stopping. I ate more healthy foods and less junk than in years past, and it was actually easy to do so! I now don't dwell on poor choices, I can let it go and start over every day, and I am not eating nearly as much when I don't feel physically hungry.
Marlea Leary
From the beginning, Samantha was flexible with my schedule, very responsive and super sweet! We had a "get to know me" call and Samantha listened to me about my crazy life. She offered healthier alternatives to what I was already doing. There was no judgement to my bad habits…that sealed it for me. When Samantha reached out to me to do the grocery store tour I jumped on the offer. Samantha was kind enough to meet me on a Sunday and I unexpectedly brought my kids last minute. She didn't miss a beat! She was so knowledgeable on everything from good, great and best in food choices to suggestions on tooth paste and deodorant. You would think all this would be overwhelming but Samantha made it super simple to understand. I'd highly recommend Samantha Easton to anyone looking to lead a clean eating life style or just to get tips on how we can better ourselves. I mean, who doesn't need that in their lives!
Michelle Williams Thevaos
I contacted Samantha when I heard about her meal prep/planning workshop. I don't always feel comfortable in the kitchen, so my meals were usually frozen foods or a salad. I can follow a recipe, but wasn't good at swapping items out or knowing how to prepare a lot of foods. Samantha compiled a meal plan for me (excluding all the items I do not like) and included different ways/times of how to cook different vegetables (I am a vegetarian). This made it so easy- everything I need to know on one sheet (which is posted on my refrigerator). She also suggested certain items to eat with them- healthy fats and proteins. Plus she gave me a lot of different recipe suggestions. This workshop was so much fun as we even made a couple of items together. If anyone is having trouble coming up with healthy items to eat or not quite comfortable in the kitchen- I would definitely suggest this class! Even now, if I have a question about anything- I can email her and she promptly gets back to me.
Donna Johnson
Samantha was awesome to work with. I learned so much about my eating habits and learning to love myself. I have always suffered with guilty eating and self sabotage. Over the course of several months I was able to leave behind my negative self sabotage eating ways and develop a healthy version of loving myself for who I am today. Thanks Samantha! I highly recommend the experience.
Beth Kempf
In just 3 months of working with Samantha I have no more bloating! This is huge. I have suffered from bloating since 2005. And now I know what combination of items are problematic for me. I am more knowledgeable about food options and what I can and can't eat…and what I should and shouldn't eat based on foods that will cause my old symptoms to come back. Samantha gave me lots of good exposure to resources and workouts that I would have never found on my own, and I could tell she genuinely cared about my success. She is very knowledgeable about food and dietary items (I think she should write a cook book!) and is on top of all that she commits to – the phone calls, the follow-up notes, etc. I'd recommend her to anyone suffering from digestive issues and are stuck because their general doctor can't diagnose them. Thank you for everything!
Amy Peplar
Through working with Samantha in her Health Coaching program, I have finally lost all those pounds that no matter what I did, they wouldn't go away (11 pounds!) improved my skin, I'm not bloated all the time, and I feel better working out with more energy and stronger! I identified a number of foods that I used to eat on a a regular basis that I actually have a food sensitivity to, and by not eating them so often I'm no longer stuffy after every meal. I have learned so much about how food truly affects the way I feel. Samantha is really easy to talk to, and I never felt like she judged me. I loved that she offered healthier food alternatives rather than just having me eliminate things from my diet. If you have an open mind and are willing to listen and accept Sam's help, you will not be disappointed.
Tami Campbell
Samantha's meal prep/planning workshop helped me plan my meals and utilize leftovers so that I don't have to cook all week. She gave me a ton of recipes and wide variety for breakfast, lunch and dinner that are all healthy and easy to prepare. We even made a delicious pork tenderloin using techniques that were new to me and now it's one of my "go to" dishes. I used to feel overwhelmed by the planning process and had fallen into a rut of making the same meals over and over again. Samantha makes meal prep easy and efficient by breaking it down into components that are easy to follow and don't require spending all day in the kitchen cooking meals for the week.
Spencer Stoakley
I started following Samantha's blog in an effort to make some changes in my own diet. What I found there was a community of people trying to make changes, and with Samantha's guidance, I was introduced to new recipes for my whole family and ingredient swaps that I had no idea existed! I was also lucky enough to work with her for a month through her coaching. Her base of knowledge is just amazing. I have no doubt that I will continue to follow her and seek her guidance in the future!
Natalie Flynn Schofield
Working with Samantha has been life changing for me! I came to her because I wanted to lose weight and hadn't been able to do it alone. I figured that she would give me tips on what not to eat and be helpful by keeping me accountable…but she gave me so much more.
The first part of our work together was to focus on my mind. I have worked with nutritionists before that simply focused on the food, and while I lost some weight initially, I didn't keep it off. Once we worked on getting to the real root of "why" I put on the extra weight in the first place, and what is blocking me from losing it, I was so much happier! I've made so much progress in this area and my greatest lesson of all so far is "honor my body." This is a huge step and a strong statement for me to make.

I would recommend Samantha's services to anyone who struggles with their weight, especially those who have been dieting all their life and still cannot lose the weight, because Samantha starts with training the brain first, and then everything else follows. She is really good to work with, easy to talk to, and really listens to what I am truly saying (and not saying). The best part of this is, knowing that you have your own personal cheerleader who is supporting you in your personal journey. She sends recipes, offers tips for healthy substitutes and great words of encouragement. I love knowing that I am doing this for myself, but not by myself.
Tracey Stafford
The biggest thing I have achieved in working with Samantha is the new way I feel about my body and food. I have learned so much about how to see food and how to see myself. I feel my confidence has really gone up in many areas too. I love that she talked to me about my food issues without any judgement. I now find myself not obsessing about food like I have always done. Allowing myself to eat whatever I want has really changed me as well. Because no food is "off limit," I don't find myself craving junk food as much. I have also learned about the chemicals in food and how they can affect my body. I also now read food labels so much more carefully. I have learned that many food companies will sneak in harmful ingredients, and about how toxins can affect my body. I think anyone who has struggled with food issues at any point in their life, or who wants to start eating healthy, or who wants to feel better but just isn't sure how to do it would all really benefit from working with Samantha. Trust the process, she knows her stuff! 🙂
MELISSA FIELDER
My primary take away from working with Samantha was to listen to my body and mind. I have become aware of how certain foods make me feel and have started to base food decisions on that rather than restriction. This approach has also spread into my life more broadly, for example, I spend time thinking of what makes me feel energized and in turn, make more time for those activities whether it be spending time outside or reading for pleasure. Listening to my body and being thoughtful about my approach / reaction to situations has ultimately helped me in many aspects of life. I continually learn about my body holistically, not just from a nutrition perspective, and recognize that it is a fluid process that is ever changing.
Jillian Noblin
I participated in a veggie challenge with Samantha Eaton. It's helped me to think of veggies in a new way. Rather than just considering how I can have a veggie meal or side of veggies with my meal, I'm incorporating them into meals more. It's become a habit to throw a handful of spinach into smoothies or empty my produce drawer when I'm making a crockpot soup. I've discovered new ways to get my kids to eat veggies (my son BEGS for mashed cauliflower), and my husband is eating healthier too. :). My future plans include ordering her detox program and possibly food sensitivity testing for the family. After meeting and getting to know her at a fitness retreat, it's so obvious how much she genuinely cares about helping people get healthy. She's a no judgement, honest, kind, no-pressure person who is a joy to be around, and her wealth of knowledge is beyond impressive too.
Christine Dayton
Samantha is awesome! She worked with me to tailor a one day "boot camp" of sorts for my teenage sons (14 & 16) around healthy eating, how to grocery shop for a recipe, kitchen safety/food prep safety, and cooking/baking. After spending one day with Samantha, both boys came away with a new confidence in the kitchen and a desire to cook! Her knowledge of food and healthy eating, coupled with her enthusiasm and love for food, made the experience for the boys a fun, memorable and educational one. I highly recommend Samantha!
Carrie Van Epps
I decided I wanted to make changes to our eating habits for my entire family. I started following Samantha'a blog for several months and finally made the call for help, and I am thankful that I did!! Not only did she spend all afternoon working with us, she went through our daily eating habits in a questionnaire before she arrived and printed tons of healthy recipes catered to our food preferences that are a healthier alternative to what my kids already eat. I was skeptical at first because I don't have a lot of time to cook and I have 3 extremely picky eaters, but she showed me several short cuts, quick in a rush meals and suggestions on preparing meals for the week!! Samantha sat down with my entire family and explained what to look for when selecting foods, looked at food we have in our pantry and discussed the negative health impacts they can have, and answered all of our questions. We then went to both of the grocery stores I usually shop at each week and went through items I usually buy and she helped me find healthier alternatives. When we returned, she made hummus and guacamole with my girls which was their favorite part. She gave them suggestions for healthy snacks after school that they can make on their own. Not only did we make changes to our diet, but also to some of my cookware and cleaners. She is always quick to respond when I have questions and we have all enjoyed working with her.
Melinda McKinney
I didn't lose a pound and I was already eating many of the "right" foods. But here's the thing – I lost both mental and emotional weight! I've been battling food issues for just about my entire life, but after working with Samantha for 3 months I know that I'm heading down the right path to resolving those food issues. I'm not going to say that I overcame all of my issues in 3 months, but I made tremendous progress. When I started working with Samantha one of my main goals was to understand what I "should" and "shouldn't" be eating. I also wanted to feel good. And yes, I did want to lose some pounds. What I got out of the program was way more than that. I did discover that I am sensitive to many foods that would be deemed healthy, I'm still working on that whole feeling good part, and lost some major mental and emotional weight. Samantha was super supportive and flexible. She didn't force me to do anything that I wasn't ready to do yet and tailored the program to meet my needs and goals – even if they changed along the way. I now have numerous tools that I can continue to reference throughout my journey and know that I can count on Samantha if I need her in the future. Regardless of your goals, I would highly recommend Samantha. Thank you Samantha. Thank you for being so supportive, positive and flexible.
Charity Stevens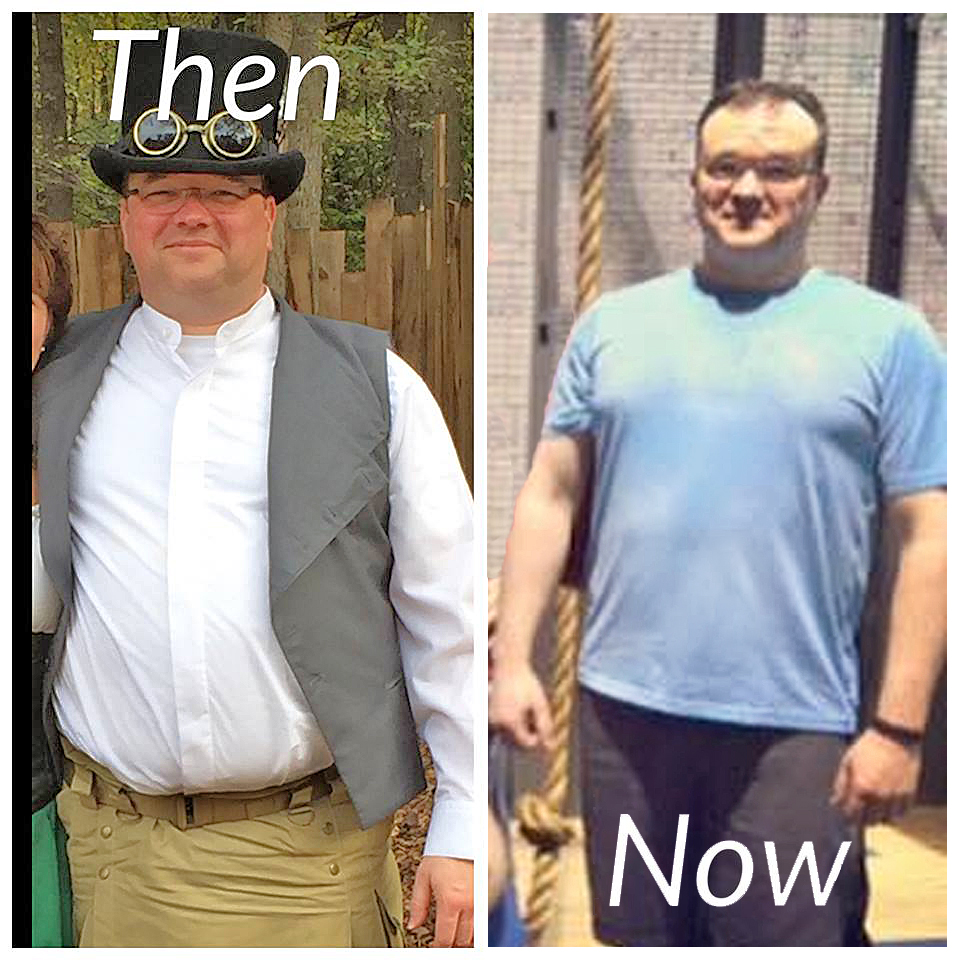 Since starting to work with Sam, I've noticed I have more energy, less inflammation and soreness, improved skin, and lost about 25 pounds – even though my goal from the program was not to lose weight. My biggest takeaway from Sam's coaching and meal plans was a "reset" of my portion sizes. I was able to cut way back on the amount of food I was eating at each sitting as I was able to pay more attention to being full. I really liked the accountability she provided, having someone to check in with, every couple of weeks, was good and helped me to focus on what I wanted to get done. Also, the meal plan for the cleanse was GREAT, having it all laid out was very helpful.
Sam is truly motivated to help you succeed in your goals. She's excited about your gains and won't kill you over any setbacks. It's been a pleasure working with her, and I look forward to touching base with her from time to time on my future progress.
Scot Campbell
Working with Samantha for our 6 months together was one of the best decisions I have ever made my entire life. While I came into her program already knowing a lot about nutrition, she was able to fill in the gaps that I unknowingly had, especially where it pertained to my specific body. The vast majority of "diets" out there try to squeeze everyone into a "one size fits all" approach, which may work for some, but does not work for all. By utilizing Samantha's cleanse and reintroduction program, alongside the food sensitivity and allergy testing, we were able to streamline the process of finding out what specific foods were better for my body than others. I quickly learned that just because one particular food is healthy in general doesn't mean that it is healthy for me.
Samantha's endless support, the accountability provided by our bi-weekly sessions, plus the at-home cooking class all contributed to my new, well-rounded approach to the overall nutrition of my mind, body, and spirit. Samantha also knows a lot about other sneaky ways that our lifestyle can be making us less than our ideal selves, whether it's the toxic chemicals hiding in our toothpaste, or the lack of awareness of what an inside-out approach can do for us in regards to our overall health.
In my opinion, Samantha's holistic approach to healing the mind & body together, in conjunction with the tailored approach to each body's specific needs, places her program well above all the rest of the programs that are out there. I would recommend that anyone looking to improve the overall quality of his/her life work with her. Working with Samantha could very well provide the missing links between the mind/body connection for you as it did for me.
Nikki Garver
Having Samantha's support and suggestions throughout the Fitness/Nutrition Challenge was a great asset. I have struggled for the past several years with my weight and with exercise. Through her guidance I have learned that my biggest obstacle was my food choices. Learning to identify hidden sugars and pay attention to the way my body responds to my food choices (good or bad) has certainly changed both the way I eat and the way I feel. I find that after 6 weeks of being sugar free (even sugar substitutes were omitted from my diet) my stomach doesn't tolerate cheat days or even cheat meals. Samantha's tips and tricks have fundamentally changed the way I approach fueling my body. I certainly feel better and I'm starting to notice changes in my appearance as well!
Faith Logan Hill
Samantha was a great coach throughout a recent fitness challenge through Core Revolution. Her recipes and shopping guides provided a nice supplement to help with grocery shopping and preparing food! Also, I gave up diet sodas for the challenge and have to say… they don't have the same pull that they did! Thanks to her healthy swaps, I don't crave the same things I was craving. Also, I'm more aware of hidden sugars! Before, I thought I was a pro at reading labels, but it was namely for any wheat/barley/rye gluten. The challenge has greatly increased my awareness! Thank you, Samantha!
Carly Stephenson Wooten
I worked with Samantha as our nutrition coach for a challenge through our Crossfit gym. She did a great job providing healthy alternatives to some of our favorite meals. She took the time to have a call with my wife and I to listen to our personal needs and direct us to long term healthy eating . Her expertise and knowledge helped me get down 18lbs in 30 days. I feel great, more energy, and feel stronger than when I started working with her.
Tom Trieloff
I really enjoyed the grocery store tour – it was great to go in a store and see what I should buy and what to look for on an ingredient list. Also, just talking with Sam was great to hear about the tricks of the trade – of where, what, why to eat certain foods and where to find/buy them. Great insights on web sites and she prepared a family packet of recipes that have been very helpful and good/easy to use. I truly believe in working with a nutritionist vs. a diet and Sam really cares and will inspire you. She was great to work with and her blog is full of great recipes and helpful hints.
Patti Barry
After working with Samantha for three months, I found myself no longer afraid to wear a skirt, or shorts. I look at food differently, read labels with a new eye for ingredients, and stress less when I eat something that may not be ideal for me. It was a journey for me that was both frustrating and enlightening, but ultimately positive and I would absolutely recommend her to anyone wanting to reset their ideas about healthy eating!
Suzann Knudsen
It was so easy working with Samantha (she catered a meal for me and my client in my home)! Even though I have a number of food allergies, she created the perfect meal to make, and it was so delicious. Not only did she cook a great and healthy meal (with leftovers), but I barely noticed she was in my home…and my kitchen may have ended up cleaner than when she began!
Joanna Lindenbaum
You don't get what you wish for. You get what you work for. For years now, I always "wished" my stomach would feel better, but I never knew what to change because I thought clean eating was the answer to everything, and I was already doing that. I've been working with Samantha for a month now and have never felt better. She's helped me figure out some food allergies while healing the damaged insides in the process. Pretty much all of my negative symptoms that I've had for years are gone, my energy/strength are at their best (with way less caffeine), and I may even see an ab or two poking through Samantha knows her stuff… If you're willing to put the work in, she can help you too!
Kyra Severson
In general I have been eating healthier in recent years, but definitely had my vices – cheese, bread, sweets, and definitely a little wine and beer throughout the week. Samantha's Challenge has pushed me out of my comfort zone in a positive way – I feel great, slimmer, and realize that healthy, clean eating is not bland and boring!
I am shocked that even in my previous definition of "healthy" eating I was eating a lot of processed foods with unnecessary sugars and additives. I believe ultimately I will reintroduce some sugars, dairy, gluten and alcohol in moderation, but by in large will abide by the challenge parameters because I feel so good! I have learned how to fuel my body, my sugar cravings are WAY down, and my stomach rarely has that gross, heavy, bloated or achy feeling anymore! I also think the structure – of the challenge – the facebook group and overall point system – helped keep me motivated and honest. Overall an amazing experience. I am so glad that I (and subsequently my family) took part!
Lindsay Rosti
I worked with Samantha in a 3 month program, and during this time I was able to know myself in a different way. For many years I had digestive problems, skin issues, and headaches. I learned and saw first-hand that some of the "healthy" food I was eating every day was causing my problems! I was able to identify the foods I am sensitive to, and Samantha gave me many alternatives to replace them. It is a very complete program, she talked to me about the importance to keep a balance and good habits for my meals, how to decrease the sugar intake, she gave tips not just for my diet, but healthier recipes, tips about beauty products, and cooking tips, which helped a lot and I am feeling great! Now I have more energy, no more bloating, clearer skin, and rare headaches. The best thing is now I understand my sensitivities to food and can deal with them in a good way. It was a challenge, but Samantha has a good method. Everything is step by step. Something I liked a lot is that she gives you the plan and alternatives, at the same time she is explaining the reason and giving more feedback, so you can understand why. I totally recommend her program and Samantha as a Health Coach.
Evelin Cuellar
My work with Samantha Eaton was aimed to get a better understanding of nutrition. I never thought signing up for a 3 month program would have such a positive impact to my overall health and day-to-day life. Being an athletic (late 30 year old) male, I thought I treated my body pretty well but Samantha has totally transformed my eating habits. I now know what is best for my 'gut' to keep my energy up all day and maximize my triathlete training.
What I appreciate most about working with Samantha is her knowledge about nutrition, her willingness to personalize the coaching sessions, and her flexibility to work with my hectic schedule. I recommend her coaching to anyone seeking a better well-being. It's amazing what an impact "Healthy Eaton" has had in my life! Thank you Samantha.
Timothy O'Hanlon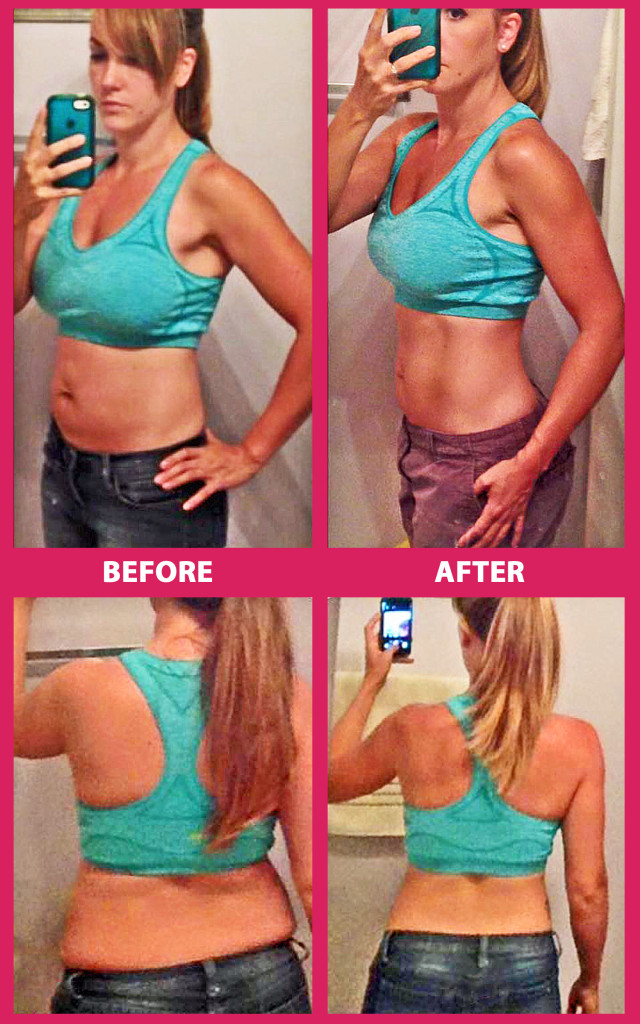 Samantha is awesome! I'm am so impressed with her knowledge of foods and health. She is committed to helping others achieve their health goals and there to motivate and encourage them every second of the way. She did a 30 day "no sugar/no alcohol" challenge at Crossfit Steelecreek recently and it was awesome to see the results. We had a group page where we earned points for photos of our food and extra points for a whole week without sugar. She really pushed us and kept the challenge fun and interesting. She posted really unique recipes and ways to change things up in the kitchen. I had specific cravings and want Chick Fila bad, so Samantha sent me a recipe for homemade chick Fila!!! Haha and my husband said it tasted better!! I highly recommend Healthy Eaton for giving you that push you need to get started towards making better meal decisions and learning more about the foods you eat everyday!
Jessica Randall
I have worked with Samantha at Healthy Eaton for 3 months in her one-on-one coaching program. She truly took the time to listen and understand my concerns, what I wanted to change, and how to effectively start making adjustments. She definitely does her research, asks great questions to understand her clients, and provides specific options based on your goals. We had our sessions by phone every two weeks, and the mini assignments she gave me helped me to stay on track. Samantha focused not just on eating habits, instead on the whole process including exercise, social aspect, and essential oil use to understand how to better steer me in the direction that would improve my health overall. Thanks to Samantha I can say that I have found a better way to address stress, be more focused in exercise, and making new choices for healthy eating including researching new, healthier recipes for slow cooker use and smoothies to power up my day. She will work with you to help you achieve your goals.
CHRISTINA PASQUARELLI
Samantha is VERY thorough, professional and has a system that really works! Since I started working with her, I finally found which foods I'm sensitive to and should avoid in order to get rid of my belly bloat and see a flatter stomach. I've learned a more balanced way to eat by dividing everything on my plate (including healthy fats, complex carbs), and I've added smoothies into my breakfast routine. I highly recommend Samantha and her services – especially the 15 day cleanse and Health Coaching. She can help someone with unhealthy eating habits, and also someone that generally eats healthy (like myself) to reset and feel even better.
Lorraine Garden
My body no longer craves all the added sugars it thought it needed! I have been having more energy, my body feels good and have shredded a few pounds! The group has been a great motivator on new ideas and receipts and Same doesn't gave a good outlook to me on our one on one call that you don't need cheat days. Give yourself something you want but in small potions but don't go over excess with it and cheat days wont exist anymore. I never looked at it this way and am going to try to carry this out once the challenge is over! I am learning new recipes to satisfy my dessert needs and making new food that taste great and doesn't make you feel like you are on a "diet!" Thank you for the help with a life style change since that is what I wanted. 🙂
Justine Salerno-Trieloff
I learned to make healthy changes in lasting healthy eating habits by going through Samantha's Clean Eating Cleanse. At the start of the program I hovered around 200 pounds. 3 1/2 years later, I've not only kept the weight off but I'm about to break 170 pounds for the first time in more than 35 years! No crazy diets , no restriction or deprivation – I eat whatever I want, but in a different way. Her do – able , easy to understand program changed my life.
Ken Caputo
Samantha's program introduced me to several holistic healthier choices that I will use throughout my life. It helped me realize that my old food habits can easily be replaced with healthier choices that I actually really enjoy! It has inspired me to eat healthier and it has successfully eliminated my bad cravings, cleared up my skin, and helped my focus and concentration. Thank you Samantha for your daily enthusiasm and coaching!
JAIME RESTIC
Thank you so much for presenting at our JGR Lunch & Learn event! Our employees really enjoyed your presentation….we've had several stop-by HR to say how informative your presentation was! A lot of our population have taken a huge interest in maintaining or starting a healthy lifestyle, and I think it helps when we have presenters, like yourself, that offer useful suggestions for healthy eating. The sugar display was a huge hit! You would not believe how many comments we've heard about sugar! Everyone says that your presentation really opened their eyes to how much sugar they were consuming in their everyday meals/drinks. I too was amazed at my sugar intake when I really looked at the sugar content! For example, I love McDonald's fruit and maple oatmeal! What I thought was a "healthy" breakfast actually has 32 grams of sugar…sugar overload!!! Thanks to your presentation, I'm trying to find an alternative to my "healthy" oatmeal, one without all the sugar!
Polly Crisson
Samantha ran a 30 day nutrition challenge for my crossfit box and it couldn't have gone better! The challenge itself has changed how I live day to day! Just the awareness of what kind of food I was eating before and how amazing you can feel but just removing a few bad things and replacing them with even better foods. Not only does the food taste better but I feel better. I have way more energy and drive than before. I used to feel like I needed a nap in the middle of the day but not anymore! I'm able to push myself farther and harder than before this challenge. Also Samantha was ALWAYS there to answer questions, give motivation and share new and exciting recipes or snack ideas! Trust me I know cause my group had a lot of questions and they were always answered in detail, easily understandable and within minutes! I hope we start doing these kind of things regularly!!
Shane O'Neil
Finishing up a four week nutrition challenge with Crossfit S3 and Samantha Eaton. The rules were simple -no alcohol, sugar or sugar substitutes. Like most workouts, it looked easy on paper but was significantly more difficult in reality. However, Samantha gave us practical, realistic advice on alternatives with lots of recipes that, although they took a lot of preparation and work, satisfied the cravings. Samantha's approach was great. It wasn't about counting blocks or calories it was about following the simple rules. The secret is that this forces you to eat clean, unprocessed foods. Very sneaky Samantha. I have seen great results and learned more about nutrition and about myself in the process. Thanks Samantha, you have helped me make lasting changes.
John Muller
Although I knew a lot about healthy eating, I didn't know everything. I was really excited to try the cleanse, but nervous. I thought it was be difficult to stick with and follow. I was even more excited when I looked over all of the material and I was no longer nervous. Everything was broken down to make it easy to follow. From shopping list to recipes. The break down of your days made it so simple to do. Before the program, I thought I felt pretty good, I was wrong. After the program I felt AMAZING. I had energy and focus and just generally felt good. It really helped me focus on my daily habits so much easier. I am more aware of my choices. I cannot believe how a 15 day program has such a positive impact on me. I highly recommend it to everyone. Especially those with doubt or fear. I love that I have these new tools to continue with. And again, the recipes! YUM!!!
DENA DALEIO
I am so glad I decided to join in on Samantha's Nutrition Challenge! It has been quite the eye opening experience finding all the places sugar hides in foods we were eating everyday. Samantha was wonderful to work with, eager to provide dietary options, and encouragement toward sticking with our goals!
Liz Utz
I have enjoyed this challenge more than I thought I would. Eating foods without added sugars has been somewhat easier than I thought I would be and I don't miss them at all. I have more energy, my skin looks better, and I just feel better overall. Samantha's recipes have been awesome and I have learned to use things I never had before and some I never heard of. This has been a great experience!!
Julie Streeter Jenkins
We are just finishing our 28 day nutrition challenge at CrossfitS3. The two simply rules were no added sugar and no alcohol. I was amazed when actually reading labels how sugar was in everything. With two kids, it makes you wonder if this isn't the cause of a lot of health and behavioral problems early in life. The main difference I have seen in myself is that I have been sleeping better. This has been an eye opening 28 days that will instill a new way of life for me and my family. Thanks to all that participated as the support group and motivation was a good experience.
Matt Box
I worked with Samantha for 30 days during a health challenge as Crossfit S3. Day one she presented really well- super positive and answering all of my questions; even the basic ones. She provided a ton of good informations and recipes that were all processed sugar free! Samantha was really responsive everyday answering questions and providing support. I learned a lot about general nutrition and how to read food labels. After 30 days I feel 100% better with more energy. I am sleeping better and seeing positive results at the gym. This challenge was not a diet- it is a lifestyle that I will maintain. Thanks Samantha!
Mike Beveridge
It was a pleasure working with Samantha through the nutrition challenge at my gym. She gave me a lot of great whole food alternatives to quick and not as healthy things I was eating previously. Every recipe that she shared and I tried was great and will make again. I've never been able to stay on track meal prepping, but Samantha gave me lots of great advice that I plan to continue to use going forward. After years of trying to figure the food thing out I'm finally starting to see the results I've been looking for, thank you Samantha!!
Emily McAllister
We joined a healthy eating challenge that Samantha organized through our gym. We loved her thoughts on alternatives for meals and – most importantly – snacks. She shared some amazing recipes, enlightened us on how to make smart decisions in the grocery store and challenged us to elevate our nutrition habits. We really appreciate the time and effort she gave us and look forward to enjoying her recipes and meals!
Stefan Fencl
The Nutrition Challenge helped jump start my body transformation. At first I thought it would be harder to embrace, being a Diet Coke drinker and grabbing some chocolate here and there, but was amazed that by following Samantha's tips and seeing what others in the challenge were doing how "easy" it really was. Samantha helped me think through how to handle the challenges while traveling and felt as long as stayed on the outside portion of grocery stores – I could win. Of course I embraced my inner Meg Ryan at restaurants and was always asking what meals had sugar in the recipes, put things on the side, etc. Thanks Samantha for all your support and look to keep up the low/no sugar approach going forward to further improve myself.
Jonathan Hill
Samantha's Nutrition Challenge has helped me realize that my version of "eating healthy" was not as healthy as I could have been eating! I also realized that I had a tendency of making more exceptions than I thought, especially at work. "Oh a little bit won't hurt," I'd say to myself. However, what I did not realize was that all those "little bits" add up. I've developed a new habit of reading EVERY food label. Before the challenge I would look at 25% of the food items. Now and going forward I'm committed to looking at 100% of the labels and not buy/eat items with ingredients that I should avoid. I also feel as though I have more control over my "food" temptations, especially at work. I've developed the strategy of "avoid at all costs". With this, I immediately delete any emails reporting leftovers or bake sales. Out of sight. Out of mind!
KIM MEACHUM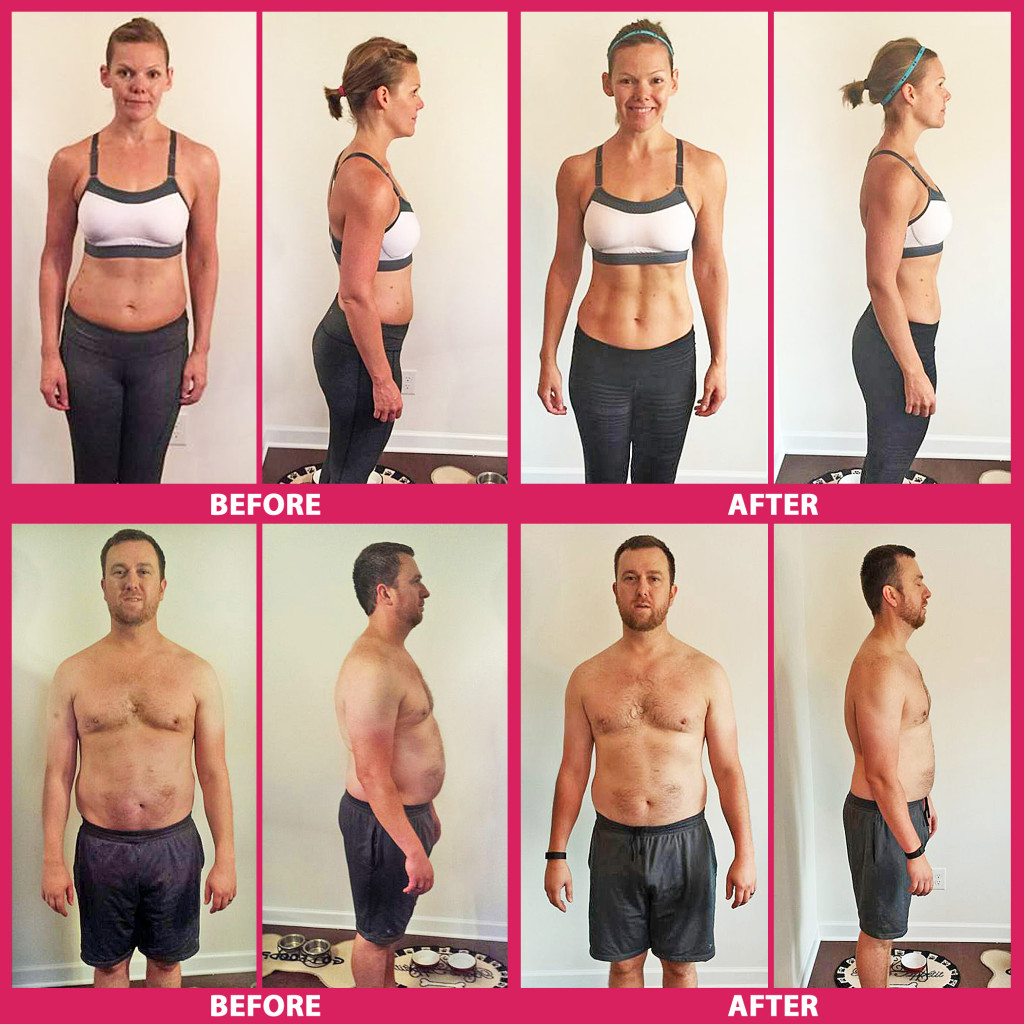 Samantha is wonderful! It's hard to stay motivated on a challenge for 30 days but she was encouraging and posted recipes and ideas to keep us going. It's amazing to read labels and discover that there is sugar in virtually everything that is processed….even "healthy" foods. You truly have to cook your own food to avoid hidden sugars and Samantha makes this daunting task easier with her ideas and suggestions! My husband and I jumped in together. We prepped our food every Sunday. It became something that we looked forward to doing together. At the end of the 30 days, we have a ton more energy, less cravings (because we are satisfied due to eating more healthy fats), better workouts (we both increased our speeds on the fit tests), and we lost weight! My husband lost about 17 lbs and I lost about 8! Thanks to this challenge, we have formed habits that we will continue forever!
Mandy Piercy
This 30 day challenge of "clean eating" couldn't have come soon enough! I am a total stress eater (good and bad) and really needed a "clean" start! Samantha guided us with the nutrition part of our challenge. During the process, I had so much more energy, had fun with cooking, gained new recipes that are fantastic keepers, and simple strategies so you don't get off track with unhealthy choices. Now, I work out 5 or 6 days a week and feel great! I still have a lot more to lose, but this challenge gave me a great start! I will definitely continue with these new tools I've learned! Thanks Samantha!
Linda Guadagno Cook
Over the past month I have learned to read labels more closely and watch out for so many hidden things I do not want to eat, also helping me plan my nutrition/eating plan out for the day and week helps so much. I have trimmed some pounds, sleep more sound, and feel better overall, will keep this up for the most part and continue to see the benefits for sure, a great experience
Michael Watson
I felt better each day as the Challenge went along. I was able to give up my Diet Coke addiction which I didn't think would be possible, noticed that my sleep has very much improved…but I'm most proud that I lost 24 lbs by embracing the healthy food swaps! I plan to keep those up now that the Challenge is complete. I have decided to think of the end as not the end of a Challenge but the beginning of a new lifestyle change!
Eric McCrickard
I signed up for the cleanse to improve my health and challenge myself. I was surprised how my sugar cravings went away. I also experienced weight loss, better digestion/less bloat, sleeping better at night, and better focusing. I was amazed. Now that the cleanse is over, I will be more aware of the foods I eat. Samantha was so responsive and caring during the program and provided all the help I needed. My husband didn't fully participate, but he saw immediate effects from drinking the lemon water.
STEPHANIE RAY
I have suffered for years from stomach issues and thought Samantha's program was the perfect way to help me kick off a healthier lifestyle and help me determine the foods that I am sensitive to. It definitely changed my overall wellbeing and my everyday diet. I was introduced to so many delicious recipes through the clean eating cleanse program that I now crave healthy foods over the not so healthy choices! It made me more conscious and really aware of everything I put into my body. The program was very easy to follow and with so many recipe suggestions along the way, I didn't feel I was missing out on anything.
DARCY OSSINO
These last 8 weeks have been eye opening. I developed some really good habits that I will continue with, now that the Challenge is over. I'm keeping the junk out of the house, I'm reading ingredients so I'm aware of what I'm putting into my body so much so that I'm reading ingredients on shampoo bottles and other inedible products too. I just tried on my white pants that were a snug last year and they fit – loosely too! Plus everyone says they see a change in me. That's what I wanted!
Tara Van Genderen
I can not say enough of how professional and helpful Samantha is, she came to our CrossFit Gym with a wonderful 30 day challenge and presentation on how and what to eat, I learned so much about different products and recipes and better ways of eating.
I was able to see more changes on my body on those 30 days then what I seen on the last 6 months of my… "thinking I was eating healthy." Samantha provided daily guidance and motivation for the group, to keep us on track and excited about each single day.
Samantha is a professional who knows what she is doing. Thank you so much for making this new life style such a fun experience. YOU ROCK!!!
Laurin Villeda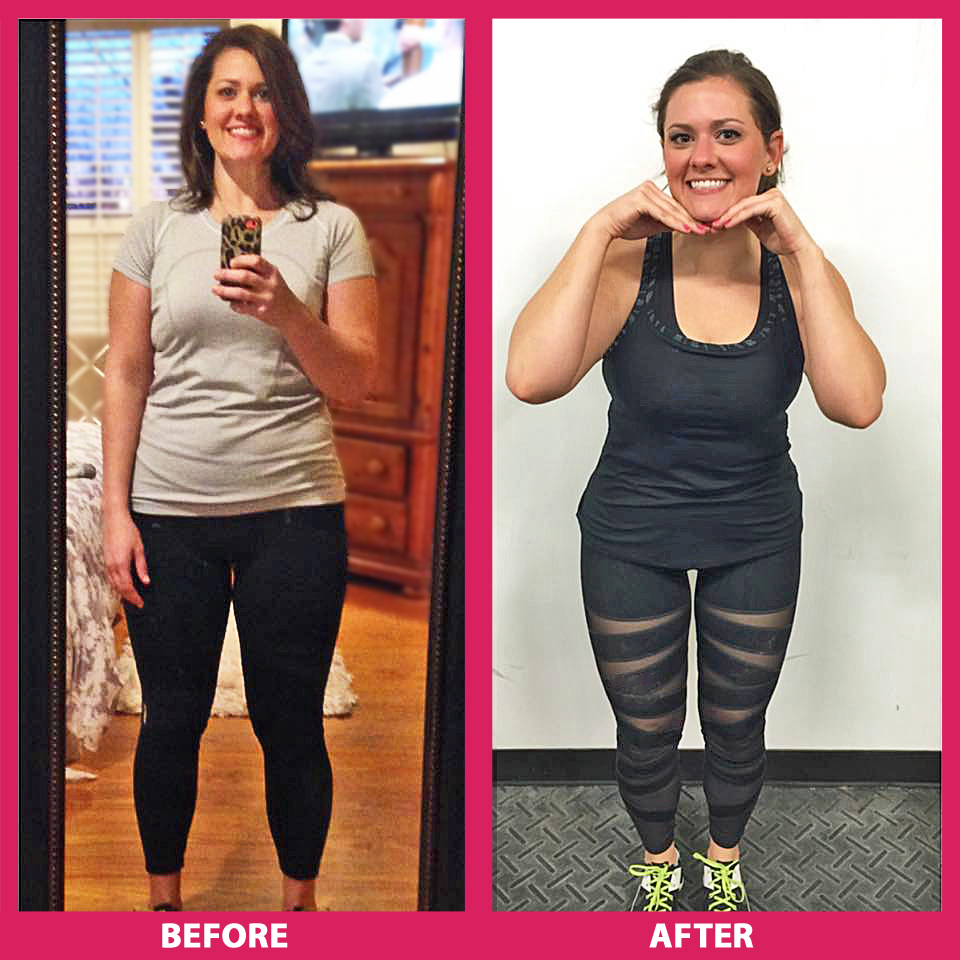 I fully expected the Nutrition Challenge to be a grueling experience with lots of limitations and just as many missteps; however, as we come to the end of it, neither of those things have proven to be true! I learned how to read nutrition labels and how not to fall victim to the sneaky wording that manufacturers use to hide ingredients that are/contain sugar– it's in almost everything! The group sharing through Facebook has not only been helpful in staying on track, but has been great for meal ideas and recipe sharing. Making simple adjustments and cooking more at home has helped me lose a few pounds and feel less bloated. I hope to see even more results as I continue to be mindful of how much sugar I consume. Thanks for all of your tips, advice, and encouragement throughout the past few weeks, Samantha!
Meagan Brown
Samantha – Thanks for all your support and encouragement during this 30 day challenge. There's a lot I benefited from by taking part in this challenge. I believe what I got most out of this was the educational part of nutrition. I wasn't a huge label reader and when I did read a label never focused on the ingredients. Wow! There are a lot of ingredients in processed foods and a lot of them not good for you. I now realize there are heather options out there. I also have eaten more vegetables than before. Was always a fruit eater. Still need improvement on vegetables but will continue to work on that. Also need lots and lots of improvement on being creative and adventurous with recipes. The recipes you posted have been helpful and still have some to try. I know I feel better, but haven't quite figured out how yet. Can't pinpoint that. I did lose 4-5 pounds. I definitely plan on continuing with this eating lifestyle but going to educate myself more on ingredients and gluten. I will allow myself to enjoy an occasional sweet though 🙂 I definitely think twice now (and will continue) before I grab something to eat. Thanks again for all your help!!
Janet Glass
I'm not going to lie, I was very intimidated by the idea of meeting with a Health Coach…but just a few minutes into my first session with Samantha, my anxiety was gone!! She knows her stuff! She's very open and honest. Her approach is very "meet you where you are." So if you need a complete overhaul or just want to make minor tweaks to better your health, she's your girl. I'm amazed that after only a few sessions, I've been able to change some old habits and thoughts. Thanks, Samantha. My entire family will benefit from all I've learned in our sessions.
Rhonda Horton Jacobson
Before the program my husband and I were very bloated all the time. We constantly woke up in the morning not feeling well. Within the first few days we noticed a huge difference. I had a much flatter stomach! We were both very happy with our quick results and it pushed us to keep going. We learned so much about eating habits and what choices to make. I am so glad we did the detox!
MEGHAN LEWIS
I love food. Let me just start with that. Before the challenge I remember always feeling so sluggish after eating a meal. My cravings were all over the place and I gave into them without ever reading a nutrition label or ingredients list. This challenge has taught me to ALWAYS read what the ingredients are, to pay attention to all the code words for sugar, and most importantly, that I can eat an entire meal and feel GREAT after. I definitely noticed an increase in energy, only a small amount of weight loss probably because i'm gaining muscle mass but losing body fat, and the cravings are totally different. It's like I have trained my palate to stop craving crap! Now I make homemade granola bars instead of buying the processed ones with all the extra sugar. My biggest challenge this month was alcohol, but I learned that moderation is key. Instead of going out and having 3 or 4 drinks, I would stick to one, enjoy it nice and slowly and always keep a water on hand to have with it. I'm super excited about how my body feels, and excited to continue using what I've learned! Thanks Samantha for sharing your passion for nutrition with us!
Caroline Gamble
Had the best cooking date/class with coach Samantha Eaton. We made turkey tacos with sliced jicama instead of tortillas…believe me, I never thought there would ever be a substitute for tortilla, but there is…and it's a vegetable…and it's delicious! Once again, Sam has amazed me with her talent. Thanks for the fantastic time and teaching me this new fabulous healthy recipe! I will definitely be making this again!
Paula F. R. Adkins
Samantha sets you up for success with her materials. The planning has been done for you, so you can focus on choosing the right foods for you, noticing how you feel, getting more sleep, and incorporating techniques from her 'beyond the food guide.' Having a shopping list already created was a life saver. I've struggled to "stay ahead" with other cleanses. I feel less bloated and I now enjoy tongue-scraping. This was easy!! Thanks, Samantha!
CHRISTY MOSES
I have really enjoyed your Nutrition Challenge – it was exactly what I needed, it has been a "reset" button! The no sugar part was really interesting and I now fully believe that is why our country is so overweight. The 46 names for sugar really blew my mind! I think that being part of the Facebook group was such a sense of encouragement. The alcohol portion also has been great – I realized that just a glass of wine out of boredom isn't necessary. I have been really proud of myself, it's only a month long challenge but it helped me realized that with a minimal amount of planning I can change so much! Thanks for all of your help!
EMILY ALLEY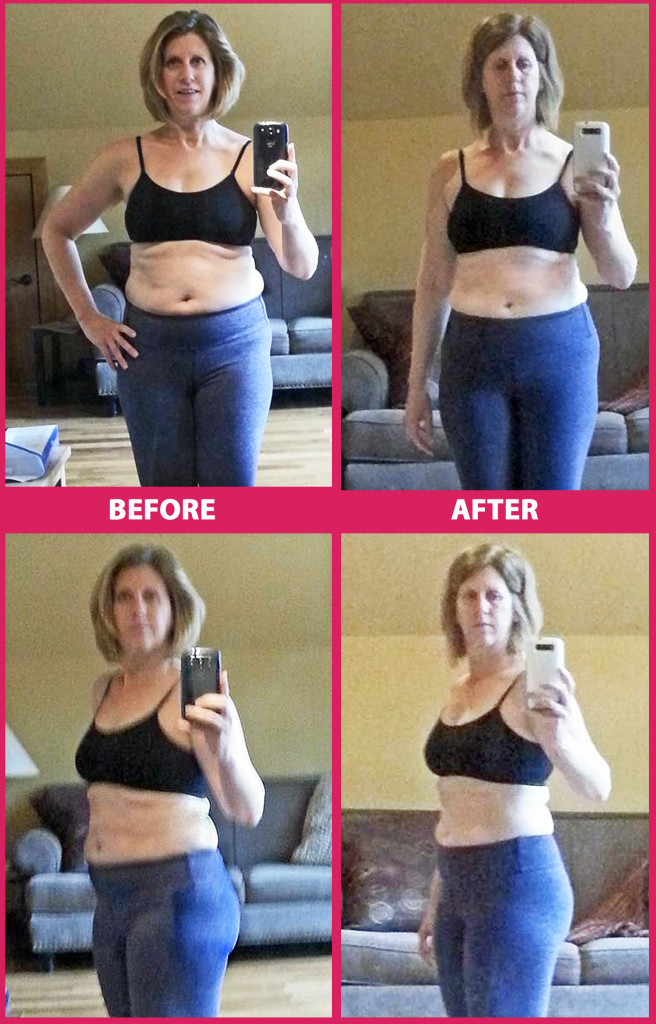 I can't believe the 4 week challenge is done, but my journey is not. I'm feeling great but have learned that change is not easy. There is no such as magic pills (at least that don't harm you) and things may not change as fast as you want them to. I've also learned that change is possible! You don't have 'accept' your genes, and if you're willing to put in the time and effort, you will see change! Samantha's Nutrition Challenge is spot-on to make change. Avoiding sugar was really tough because it is hidden in so many things. I soon figured out its easier to just eat what I know has no sugar..aka. salads, brown rice, quinoa, sweet potatoes. Now that I've gotten used to avoiding the sugar pitfalls, I will continue to refine my diet (gluten free, soy free). Thank you, Samantha, for the knowledge and support to do this challenge that has been very successful for me!
Carrie Steele
I learned so many things during this challenge! I learned to read labels and look for hidden sugars and how they try to hide the sugars with different names. I learned to listen to my body and noticed the difference in how I feel. I felt much better without the processed sugar. I learned it's very important to meal prep, and that it really helps to take control of how you eat!! I learned to listen to my body and not over eat, and not get so hungry that I would just eat anything. My family and friends noticed a big difference in my moods and my eating habits. I now WANT to learn more about foods , and how they work with my body and see how much more healthier I can get!! Thank you Samantha for taking the time to share recipes and information with us!!
Lolly Martin
Samantha did a very informative presentation at my gym. During her presentation she gave us tips on eating healthy and organic. She showed us what to look for on food labeling and making simple replacements for less healthy items. Over the next month, I tried to stay as close to her advice as I could and it payed off, I lost almost 10 pounds. It is amazing how making some of her easy and healthy changes in your eating habits works better than starving yourself in a fad diet.
Scott McDonald
Samantha came to our Crossfit box for a 30-day challenge and was awesome! She provided us with a ton of recipes and tricks on how to get the most from our food, better choices for a lot of the foods that I was already eating, and overall kept the whole group's motivation really high throughout. Samantha is a woman who knows her stuff very thoroughly and I highly recommend her.
Malachi Mcquien

Contributing Author & TV Segment Guest