Fitness & Nutrition Challenge Testimonials

Includes feedback from CrossFit Steele Creek, CrossFit Lake Wylie, CrossFit Belmont, CrossFit Dilworth, Balance Yoga,
Synergy Yoga, First Wind Cycling & Fitness, Shape Up Fitness & Wellness, Burn Boot Camp, Core Revolution, and Pure Barre members

"Samantha is wonderful! It's hard to stay motivated on a challenge for 30 days but she was encouraging and posted recipes and ideas to keep us going. It's amazing to read labels and discover that there is sugar in virtually everything that is processed….even "healthy" foods. You truly have to cook your own food to avoid hidden sugars and Samantha makes this daunting task easier with her ideas and suggestions!
My husband and I jumped in together. We prepped our food every Sunday. It became something that we looked forward to doing together. At the end of the 30 days, we have a ton more energy, less cravings (because we are satisfied due to eating more healthy fats), better workouts (we both increased our speeds on the fit tests), and we lost weight! My husband lost about 17 lbs and I lost about 8! Thanks to this challenge, we have formed habits that we will continue forever!"
– Mandy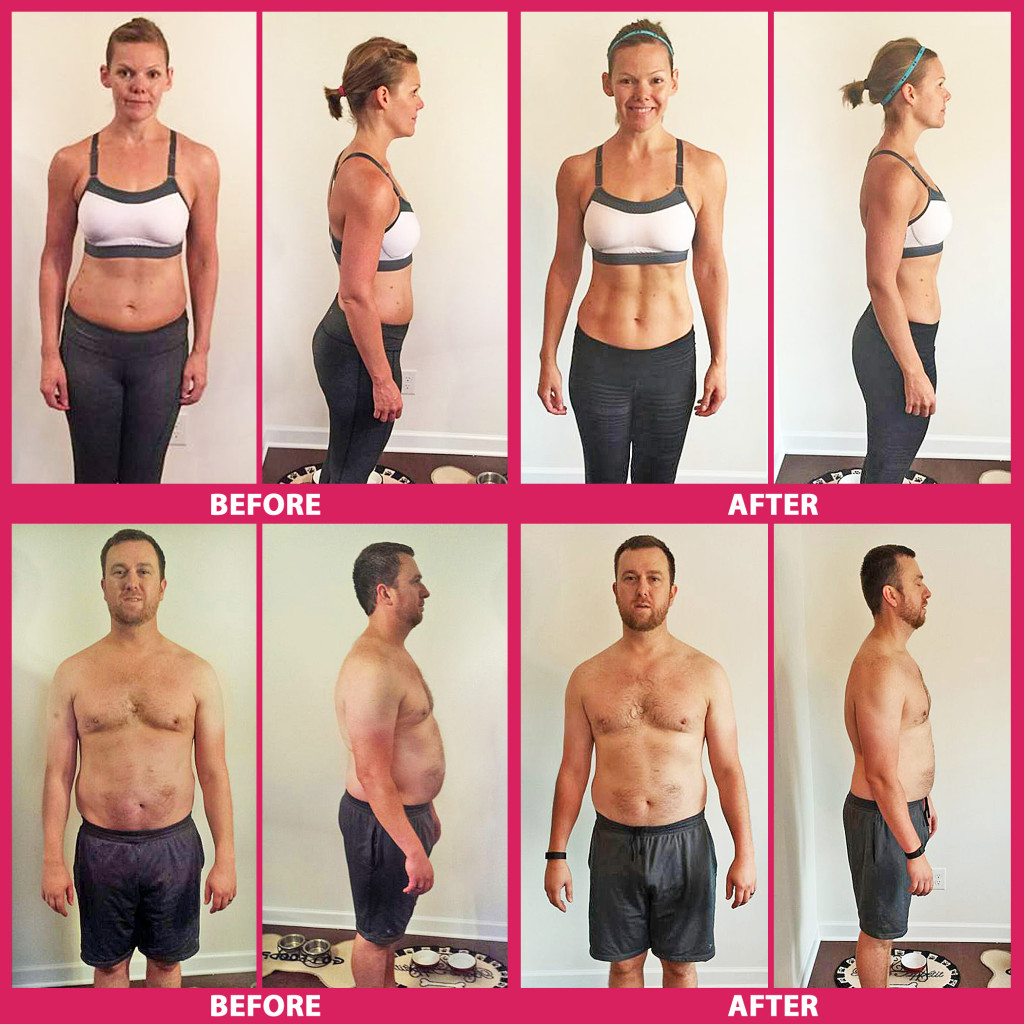 "In general I have been eating healthier in recent years, but definitely had my vices – cheese, bread, sweets, and definitely a little wine and beer throughout the week. Samantha's Challenge has pushed me out of my comfort zone in a positive way – I feel great, slimmer, and realize that healthy, clean eating is not bland and boring!
I am shocked that even in my previous definition of "healthy" eating I was eating a lot of processed foods with unnecessary sugars and additives. I believe ultimately I will reintroduce some sugars, dairy, gluten and alcohol in moderation, but by in large will abide by the challenge parameters because I feel so good! I have learned how to fuel my body, my sugar cravings are WAY down, and my stomach rarely has that gross, heavy, bloated or achy feeling anymore! I also think the structure – of the challenge – the facebook group and overall point system – helped keep me motivated and honest. Overall an amazing experience. I am so glad that I (and subsequently my family) took part!"
– Lindsay
"I can not say enough of how professional and helpful Samantha is, she came to our CrossFit Gym with a wonderful 30 day challenge and presentation on how and what to eat, I learned so much about different products and recipes and better ways of eating. I was able to see more changes on my body on those 30 days then what I seen on the last 6 months of my… "thinking I was eating healthy."
Samantha provided daily guidance and motivation for the group, to keep us on track and excited about each single day. Samantha is a professional who knows what she is doing. Thank you so much for making this new life style such a fun experience. YOU ROCK!!!"
– Laurin
"Samantha was a great coach throughout a recent fitness challenge through Core Revolution. Her recipes and shopping guides provided a nice supplement to help with grocery shopping and preparing food! Also, I gave up diet sodas for the challenge and have to say… they don't have the same pull that they did! Thanks to her healthy swaps, I don't crave the same things I was craving. Also, I'm more aware of hidden sugars! Before, I thought I was a pro at reading labels, but it was namely for any wheat/barley/rye glutens. The challenge has greatly increased my awareness! Thank you, Samantha!"
– Carly
"Having Samantha's support and suggestions throughout this challenge was a great asset. I have struggled for the past several years with my weight and with exercise. Through her guidance I have learned that my biggest obstacle was my food choices. Learning to identify hidden sugars and pay attention to the way my body responds to my food choices (good or bad) has certainly changed both the way I eat and the way I feel. I find that after 6 weeks of being sugar free (even sugar substitutes were omitted from my diet) my stomach doesn't tolerate cheat days or even cheat meals. Samantha's tips and tricks have fundamentally changed the way I approach fueling my body. I certainly feel better and I'm starting to notice changes in my appearance as well!"
– Faith
"The Nutrition Challenge has helped me realize that my version of "eating healthy" was not as healthy as I could have been eating! I also realized that I had a tendency of making more exceptions than I thought, especially at work. "Oh a little bit won't hurt," I'd say to myself. However, what I did not realize was that all those "little bits" add up. I've developed a new habit of reading EVERY food label. Before the challenge I would look at 25% of the food items. Now and going forward I'm committed to looking at 100% of the labels and not buy/eat items with ingredients that I should avoid. I also feel as though I have more control over my "food" temptations, especially at work. I've developed the strategy of "avoid at all costs". With this, I immediately delete any emails reporting leftovers or bake sales. Out of sight. Out of mind!"
– Kim
"It has been a HUGE challenge to eat healthy while working. I manage and cater out of 5 restaurants in Charlotte, so I am constantly faced with temptation as soon as I enter the buildings and smell/see all of the food that's cooking (I also get FREE meals…) So I have to say that when faced with temptation, it is up to me to make the choice to commit to the bigger picture. I cannot believe the amount of natural energy that I have had, less desire for caffeine, and higher endurance, better sleep the last couple of weeks. With Samantha's help, I also did her 15 day Cleanse and that alone helped me realize how many foods that I now want to avoid on a daily basis and I learned about so many foods that can be incorporated into quick and easy recipes to ensure I'm getting enough protein/nutrition daily. I am excited because I really feel this time around it will stick and I'll stop the up and down – back and forth food battle!"
– Jess
"Samantha did a very informative presentation at my gym. During her presentation she gave us tips on eating healthy and organic. She showed us what to look for on food labeling and making simple replacements for less healthy items. Over the next month, I tried to stay as close to her advice as I could and it payed off, I lost almost 10 pounds. It is amazing how making some of her easy and healthy changes in your eating habits works better than starving yourself in a fad diet."
– Scott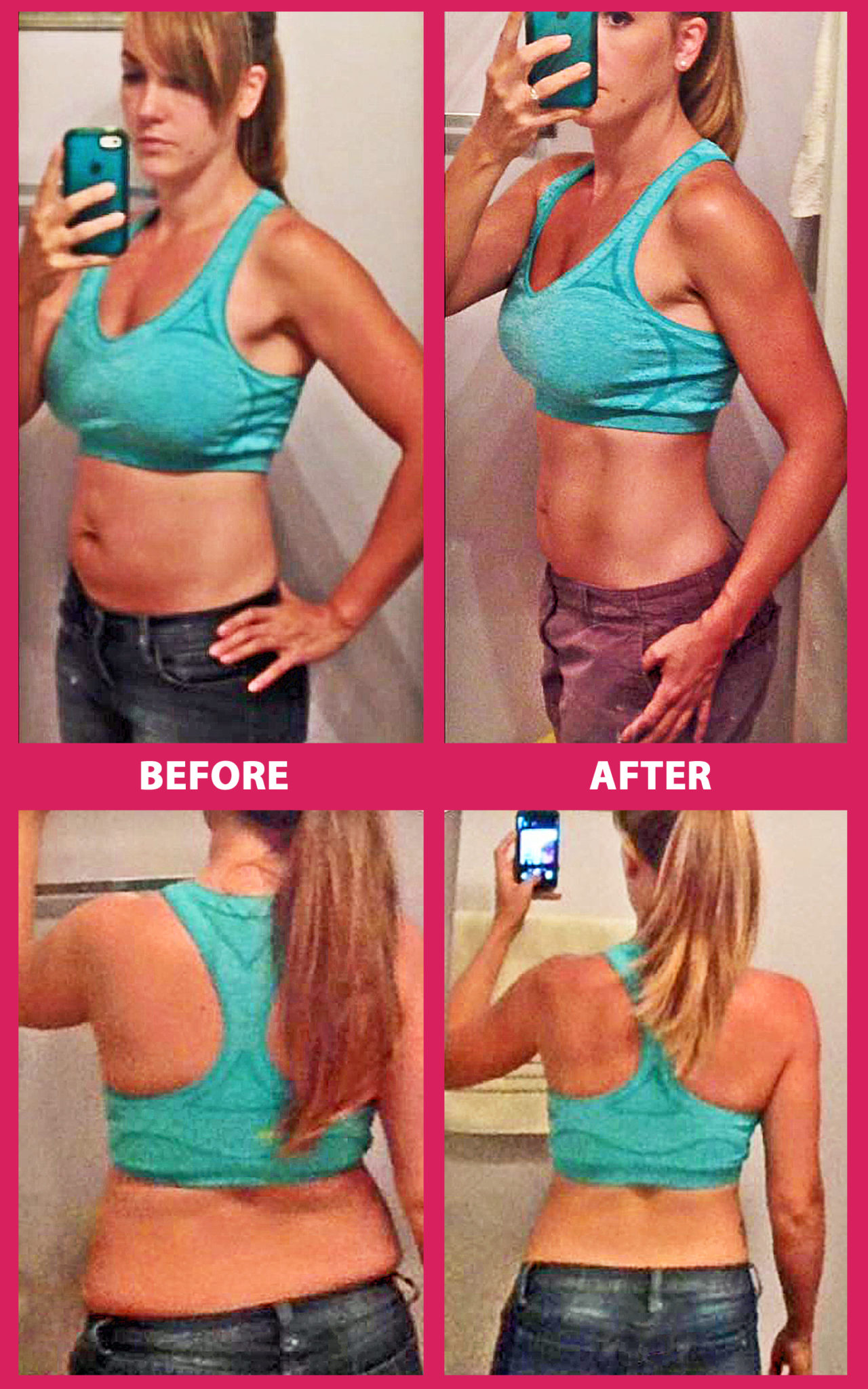 "Samantha is awesome! I'm am so impressed with her knowledge of foods and health. She is committed to helping others achieve their health goals and there to motivate and encourage them every second of the way. She did a 30 day "no sugar/no alcohol" challenge at Crossfit Steelecreek recently and it was awesome to see the results. We had a group page where we earned points for photos of our food and extra points for a whole week without sugar. She really pushed us and kept the challenge fun and interesting. She posted really unique recipes and ways to change things up in the kitchen. I had specific cravings and want Chick Fila bad, so Samantha sent me a recipe for homemade chick Fila!!! Haha and my husband said it tasted better!! I highly recommend Healthy Eaton for giving you that push you need to get started towards making better meal decisions and learning more about the foods you eat everyday!"
– Jessica
"I have really enjoyed the Challenge – it was exactly what I needed, it has been a "reset" button! The no sugar part was really interesting and I now fully believe that is why our country is so overweight. The 46 names for sugar really blew my mind! I think that being part of the Facebook group was such a sense of encouragement. The alcohol portion also has been great – I realized that just a glass of wine out of boredom isn't necessary. I have been really proud of myself, it's only a month long challenge but it helped me realized that with a minimal amount of planning I can change so much! Thanks for all of your help!"
– Emily
"I really have enjoyed the process of eliminating sugars and other bad food products from my diet through the Nutrition Challenge. Despite not changing the amount of food, I have lost 10 pounds and my performance in the gym has gone up! Physically I actually feel like I have more energy and I am sleeping better too. I am appreciative of the knowledge you passed on and I really hope to continue with the changes I have made in my diet and build on what I have accomplished the past few weeks. I hope we do this again in the future!"
– Miller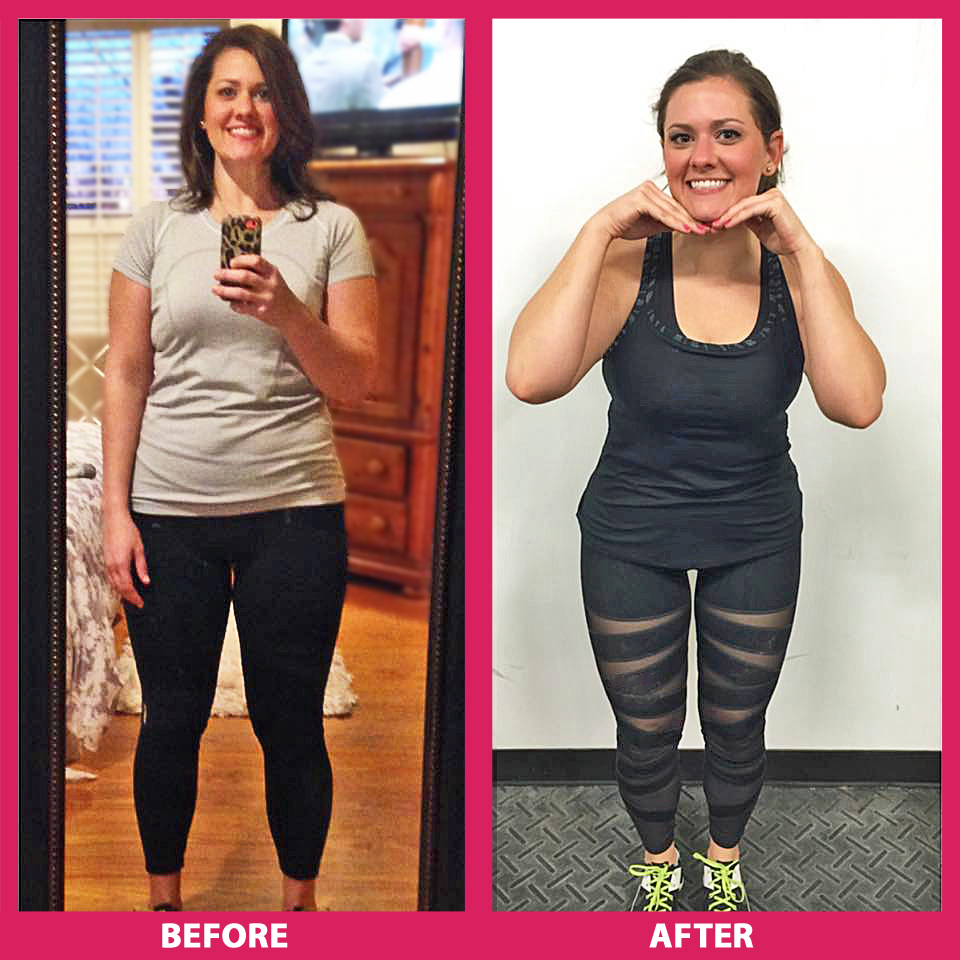 "I fully expected the Nutrition Challenge to be a grueling experience with lots of limitations and just as many missteps; however, as we come to the end of it, neither of those things have proven to be true! I learned how to read nutrition labels and how not to fall victim to the sneaky wording that manufacturers use to hide ingredients that are/contain sugar– it's in almost everything! The group sharing through Facebook has not only been helpful in staying on track, but has been great for meal ideas and recipe sharing. Making simple adjustments and cooking more at home has helped me lose a few pounds and feel less bloated. I hope to see even more results as I continue to be mindful of how much sugar I consume. Thanks for all of your tips, advice, and encouragement throughout the past few weeks, Samantha!"
– Meagan
"Samantha came to our Crossfit box for a 30-day challenge and was awesome! She provided us with a ton of recipes and tricks on how to get the most from our food, better choices for a lot of the foods that I was already eating, and overall kept the whole group's motivation really high throughout. Samantha is a woman who knows her stuff very thoroughly and I highly recommend her."
– Malachi
"I love food. Let me just start with that. Before the challenge I remember always feeling so sluggish after eating a meal. My cravings were all over the place and I gave into them without ever reading a nutrition label or ingredients list. This challenge has taught me to ALWAYS read what the ingredients are, to pay attention to all the code words for sugar, and most importantly, that I can eat an entire meal and feel GREAT after. I definitely noticed an increase in energy, only a small amount of weight loss probably because i'm gaining muscle mass but losing body fat, and the cravings are totally different. It's like I have trained my palate to stop craving crap! Now I make homemade granola bars instead of buying the processed ones with all the extra sugar. My biggest challenge this month was alcohol, but I learned that moderation is key. Instead of going out and having 3 or 4 drinks, I would stick to one, enjoy it nice and slowly and always keep a water on hand to have with it. I'm super excited about how my body feels, and excited to continue using what I've learned! Thanks Samantha for sharing your passion for nutrition with us! "
-Caroline
"I had forgotten how much my body loved consuming healthy things. I didn't realize how much I had let go of my diet until this challenge started. I'm feeling so much better! My skin is clearing of eczema and acne. I'm not feeling all bloated."
– Rachel
"I did a similar challenge in October and I remember crashing the 3rd day and thinking how can I possibly do this for another 27 days. The same thing happened during this challenge as well, which means I went back to some old bad habits. I discovered what those habits were…it was snacking on sugary sweets here or there well at least I thought it was here or there…and it was more than that. I have definitely learned that I can live without it and I prefer more natural sugars over processed sugar."
– Tara
"I have noticed I definitely have less inflammation and more energy. I also dropped a few pounds :). I did get back into the habit of cooking my food again, I used to be pretty strict about cooking for myself but fell off the wagon. This challenge got me back on track! It was also fun!"
– Lindsay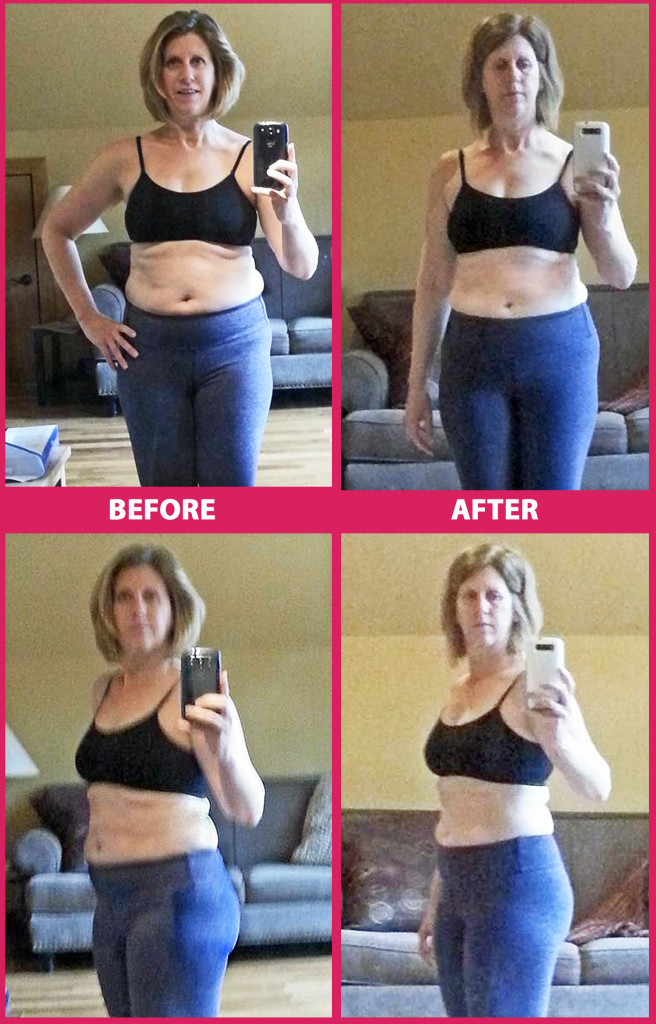 "I can't believe the 4 week challenge is done, but my journey is not. I'm feeling great but have learned that change is not easy. There is no such as magic pills (at least that don't harm you) and things may not change as fast as you want them to. I've also learned that change is possible! You don't have 'accept' your genes, and if you're willing to put in the time and effort, you will see change! Samantha's Nutrition Challenge is spot-on to make change. Avoiding sugar was really tough because it is hidden in so many things. I soon figured out its easier to just eat what I know has no sugar..aka. salads, brown rice, quinoa, sweet potatoes. Now that I've gotten used to avoiding the sugar pitfalls, I will continue to refine my diet (gluten free, soy free). Thank you, Samantha, for the knowledge and support to do this challenge that has been very successful for me!"
– Carrie
"It's crazy to think how much sugar is consumed daily. I liked to think I ate pretty healthy but no, I was wrong! I was indeed sugar dependent! Since the start of the Challenge I have more energy and don't feel as sluggish. Did I mention my clothes fit better?"
– Andria
"I learned so many things during this challenge! I learned to read labels and look for hidden sugars and how they try to hide the sugars with different names. I learned to listen to my body and noticed the difference in how I feel. I felt much better without the processed sugar. I learned it's very important to meal prep, and that it really helps to take control of how you eat!! I learned to listen to my body and not over eat, and not get so hungry that I would just eat anything. My family and friends noticed a big difference in my moods and my eating habits. I now WANT to learn more about foods , and how they work with my body and see how much more healthier I can get!! Thank you Samantha for taking the time to share recipes and information with us!!"
– Lolly
"This challenge has really helped me be more aware of the grams of sugar in foods and ingredients as well as the many names sugars can take. The cheat sheet Samantha provided was a great help. For example, I was eating yogurt for breakfast every morning, but didn't realize there were 15 grams of sugar in each cup that I was starting my day with. We eat pretty healthy to begin with, so our lunch and dinner meals didn't really change, but being more knowledgable about ingredients and where they come from was informative. My only other sugars were a mini size snickers after lunch and dinner for my dose of chocolate. 🙂 I did lose 5 pounds which was great. I also noticed I'm not as tired in the afternoons like I used to be. I loved it so much I'm continuing it through lent too. Thank you Samantha for all your help!"
– April
"Biggest thing I learned EVERYTHING has sugar!! Even the things I thought I was eating as a healthy snack/meal had sugar! It was great discipline check- to stop he snacking-grabbing a piece of candy here/there etc. Best part is just raising my awareness and becoming more conscientious of what I'm eating."
– Lisa
"I did notice that my clothes are fitting better …I don't weigh myself, but I feel like I must've lost an inch! I really enjoyed this challenge, as it made me pay more attention to over-indulging in unnecessary things. I love wine and typically have it with dinner during the week, which often leads to a 2nd glass. I did not drink during the week during this challenge, but did lose a few points on the weekends when I would have a glass or two. I found it less difficult to say no to sweets than I originally thought it would be. I slipped and had 2 pieces of cake during the entire challenge, but I didn't crave it like I usually do. I think cutting out the sugars helped reduce my cravings. I still ate fruit which likely compensated, but I didn't crave the cookie or dessert like I usually do. This challenge helped me pay more attention to added ingredients, and also helped me realize I do not need to drink during the week! I had so much more energy without the adding mess."
– Gabe
"Overall, my family eats pretty healthy but I've been blown away by how much sugar is even in the "healthy" stuff. I had no idea how much sugar they put peanut butter and peanut themselves. It used to be my go to when I just need a quick bite of protein. I have been nowhere near perfect but i'm looking forward to taking what I've learned and applying it further. The challenge has been great just to remind me to look at labels a little bit more closely and think a little bit more before you grab a supposedly healthy snack. Thank you for all your support in the amazing recipes. I look forward to trying more of them the upcoming weeks."
– Sabrina
"I eliminated gluten, dairy, and sugar from my diet. I also did about 5 yoga classes a week. I have seen my energy levels go up, and pain in my joints go down. Just that is enough for me to make these changes a lifestyle change rather than going back to eating the other things on a regular basis. It amazes me the things that have sugar in them. I have become more aware of that and now I look closer at the ingredients of everything I buy!!!! Thanks for leading us on this challenge :)"
– Bethany
After just 1 week: