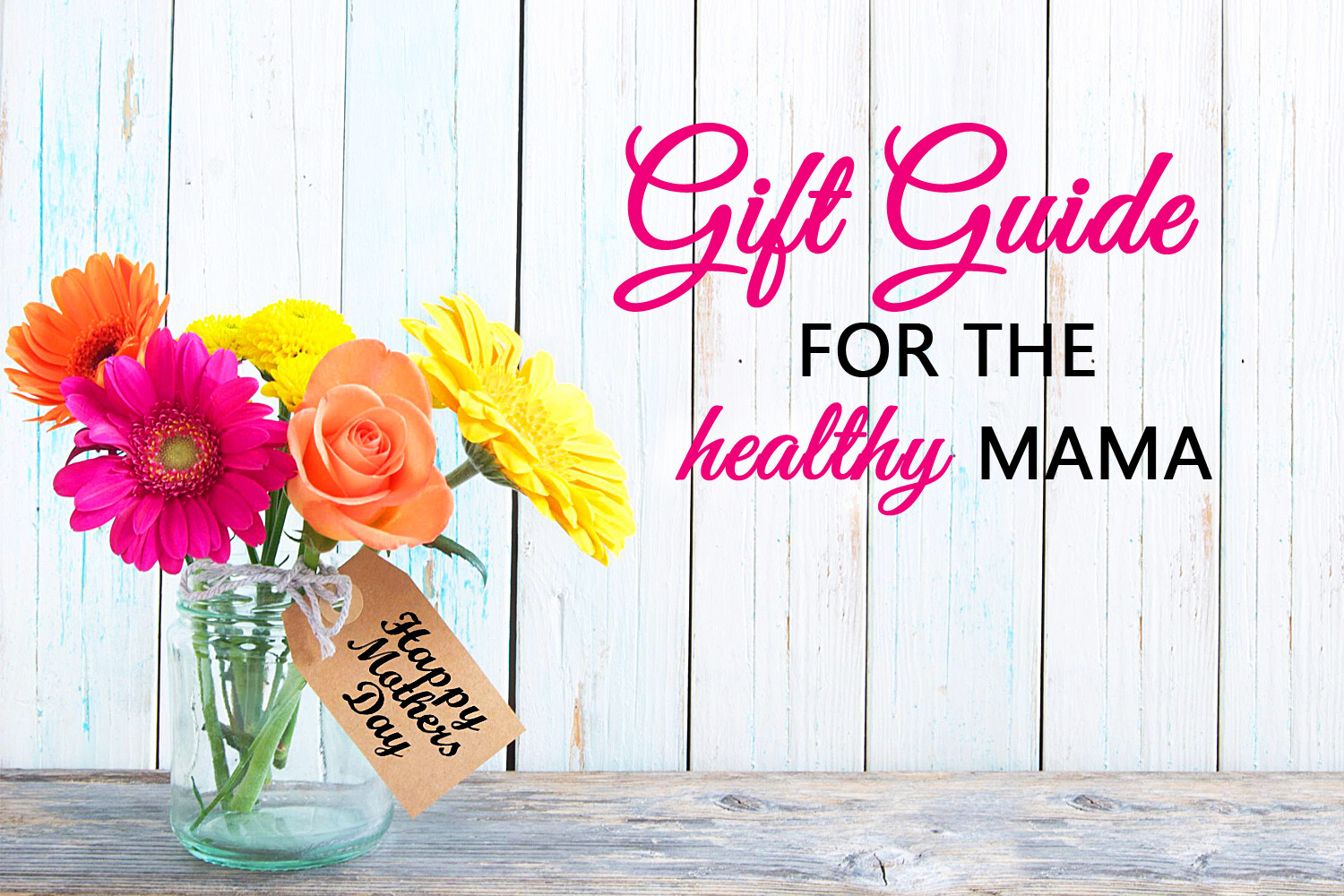 Mother's Day is almost here, are you struggling with ideas of what to get your favorite moms?
Whenever I ask my mom what she'd like me to get her, she always says she'd just love to spend time with me. How sweet! I'm sure many of you have heard that too…but if you're like me and want to give a physical gift too (whether it's your own mom, your sister, friends, or maybe a little something special for yourself – hey, dog mom's count!), I have you covered with fun, fabulous, and health-nut approved gift ideas*!
I think you are going to love this list of gift ideas I have picked for you, comment below to let me know what you end up getting: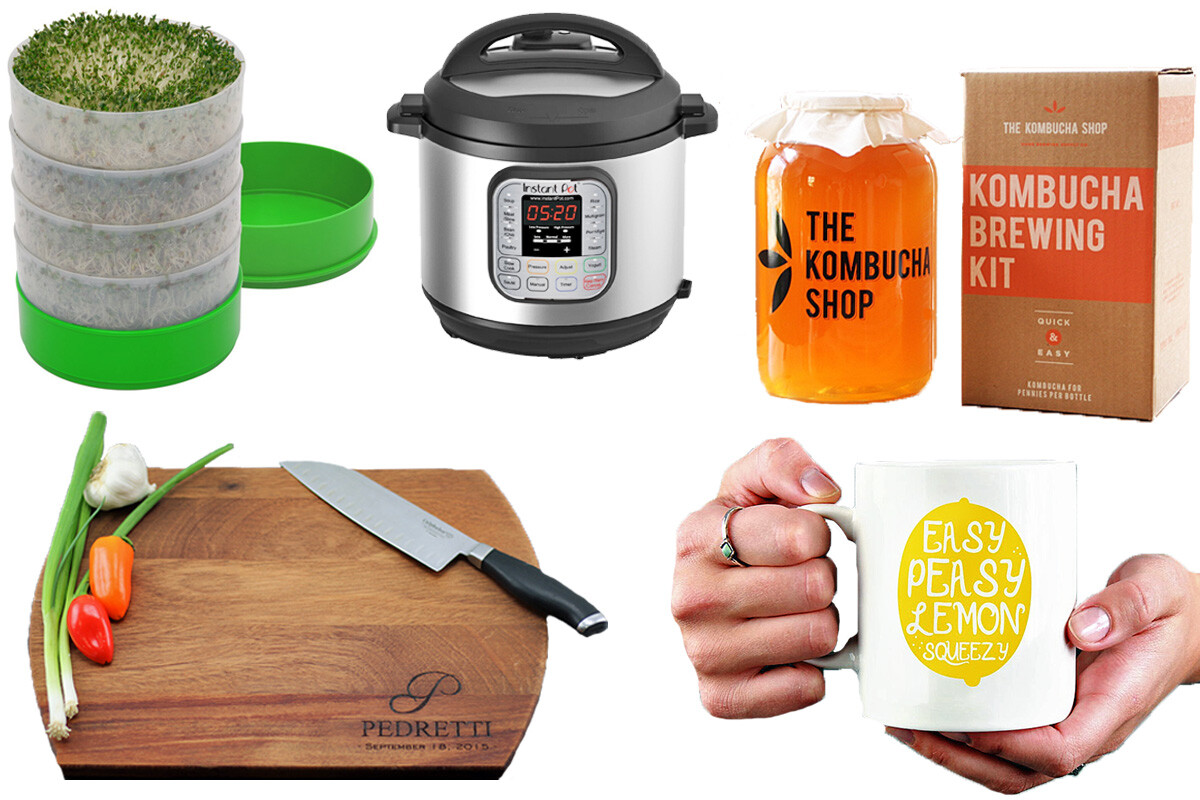 FOOD

Personalized Cutting Board: This adorable gift encourages healthy eating and cooking! There are lots of styles, sizes, and colors available on Etsy.
Speed Sprouter: You probably caught my post on why you should eat your chia pet, and know sprouts are a SUPER cheap and easy way to mega load nutrients into your diet.
Spiralizer. This is one of my favorite gifts to share with friends and family, because making "noodles" out of veggies is life-changing! I love to turn zucchini, sweet potatoes, and butternut squash into healthy spaghetti.
Glass Straws: I'm a huge fan of starting my day with detoxifying, immune-boosting lemon water or enjoying a bubbly LeCroy in the afternoon, but both of those beverages can eat away at the enamel on your teeth :/ To avoid that, drink through a straw! These glass straws make everything taste better and are very eco friendly.
Lemon Water Mug: Starting your day with fresh lemon juice + water + raw apple cider vinegar is hydrating, will detoxify your cells, stimulate your organs, cleanse your blood, improve brain function, ease aches and pains, aid in digestion, and boost your immune system to fight illness. Your mom will love drinking it out of this super cute mug!
Blendtec: A high powered blender like the Blendtec (3.0 peak horsepower motor!) makes eating healthfully even more delicious! I use mine daily for the silkiest smoothies, the smoothest blended soups, delicious sauces and dressings, homemade nutbutters and milks, and lots more!
Anchor Hocking Glass Food Storage Containers: Busy mama but still want to cook healthy meals? Cook a big portion once, and have leftovers for days! It's essential to have quality containers to keep your leftovers fresh. Skip the plastic (that can leach chemicals into your food) and go with glass.
Instant Pot: This is my new favorite cooking gadget of the year, and is definitely something worth giving to a person who is pressed for time but loves home-cooked meals. It took the place of my crock pot and rice cooker, plus it's also a pressure cooker too! You can cook a whole chicken in under 30 minutes!
Kombucha Home Brew Kit: Includes all the supplies your mom will need to start home brewing kombucha today! Kombucha has been shown to improve digestion, aid in weight loss, increase energy, is cleansing and detoxifying, boosts the immune system, reduce joint pain, and prevent cancer…plus it tastes delicious!
BlenderBottle Shaker Bottle: Perfect for a protein shake on the go to keep mom full and energized all morning or afternoon. I love using my smoothies with a vegan protein powder for easier digestion, like Sunwarrior (would be a great item to package with the bottle for mom!)
Homemade Meals Delivered: Gift a week of delicious freshly made, fully cooked meals! All you have to do is sign up on their site, and all mom has to do is sit back, relax, and enjoy a hearty chef-prepared gourmet meal. It's a perfect gift for any mom who loves to eat and appreciates good health.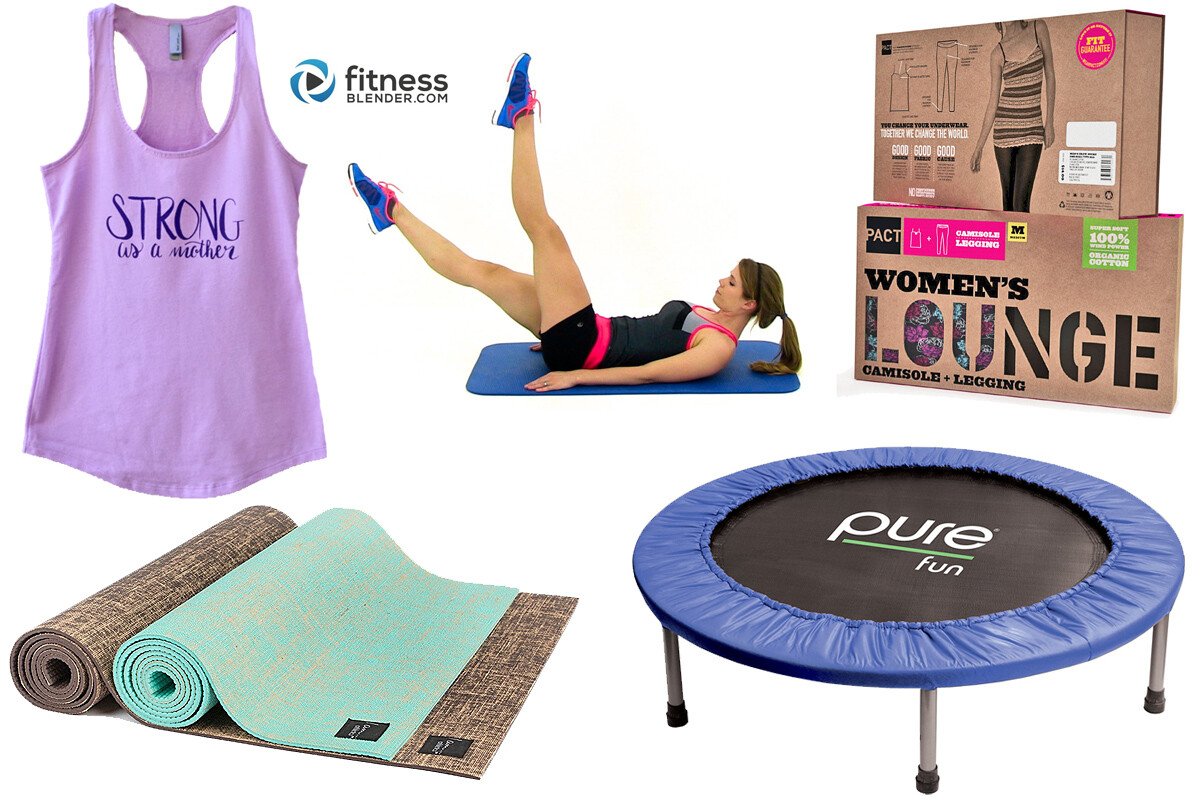 FITNESS / APPAREL

Natural Jute Yoga Mat: This amazing yoga/pilates mat is non-toxic and eco-friendly for the green-conscious mama. It's anti-slip, extremely durable, extra long, and provides the perfect amount of cushion, comfort, and traction.
Organic Apparel from Pact: I looove their clothes and love even more that they're made with organic cotton, the company goes out of their way to minimize their impact on the environment, and to improve the conditions and quality of life for the people who make their clothing. They unite organic cotton farming, responsible manufacturing, sustainable and ethical certifications, and values-based shopping. Not to mention their clothes are SUPER soft and amazingly comfortable.
At-Home Workout Plan: I'm a HUGE fan of workouts that include variety and someone else sweating/struggling right along with me. That's why I love FitnessBlender.com's workout videos. I do their free videos, but they also sell amazing programs that come with nutrition support too that mom is bound to love, and can do without even leading the house!
Rebounder: Rebounding, a.k.a bouncing on a mini trampoline, provides unique health benefits as well as a fun workout! It stimulates the lymphatic system for a full body detox, supports bone and joint health, helps with cellulite reduction and weight loss, improves balance and posture, and MORE! Plus, if your mom has back issues, gently jumping on the rebounder is a fantastic help.
Workout Clothes: There's something about new workout clothes that makes working out fun and inspiring! You can pick out a top your mom will love from a site like Snatch & Run, or you can get her a gift card to pick out her own like from Athleta, Fabletics or Lulu Lemon.
Month-Long Subscription to ClassPass: For the mom who has to try EVERYTHING at least once (and sometimes more than that), she can go to unlimited fitness classes around her city for thirty days (and as many as three classes in one studio during that time).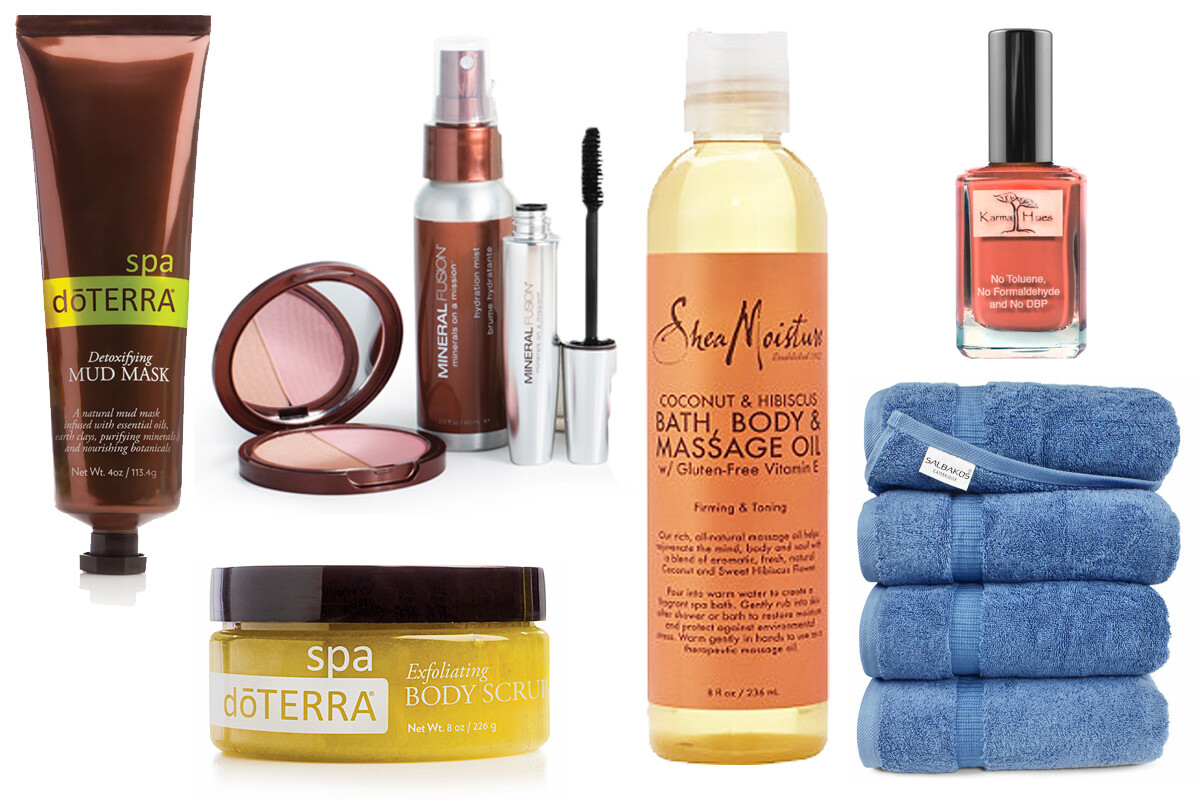 BEAUTY

Karma Organic Nail Polish: Treating mom to a manicure and/or pedicure is a fantastic idea, but did you know most nail polishes out there are pretty toxic? Karma polishes are free of TPHP and contain no toluene, formaldehyde or DBP and are safe for pregnant women, kids, cancer patients and allergy sufferers. Chip resistant, durable, and with no harsh odors, they are available in glossy, matte and glow-in-the-dark shades. The non-yellowing formula is cruelty-free (not tested on animals).
SheaMoisture Body Oil: I used to LOVE Bath & Body Works products, until I looked them up on the Cosmetic Database and learned how toxic many of them are! This body oil uses essential oils and extracts to create a similar scent, without using artificial fragrances. I rub it into my skin after showering to lock in moisture.
Mineral Fusion Makeup: I love their makeup! Their products are free of parabens, gluten, artificial colors, phthalates and other harsh ingredients. They also offer a wide range of nail polish, hair care, body lotions, and skin care – each formulated to deliver the power of minerals! All of their products are made in the USA and many of them are still handmade.
doTERRA Products: Not only do they carry the most pure and potent essential oils in the world, but they carry tons of other safe and effective products – like a full anti-aging skin care system and at-home spa essentials (like a detoxifying mud mask, exfoliating scrub, and body butter) using their amazing oils.
Luxury Organic Bath Towels: We love these towels! Cotton is one of the most genetically modified crops out there, and where there are GMOs – there are synthetic chemical pesticides. These towels are made without any pesticides and are are softer and more durable because they also don't bleach during the manufacturing process. They come in a ton of colors too!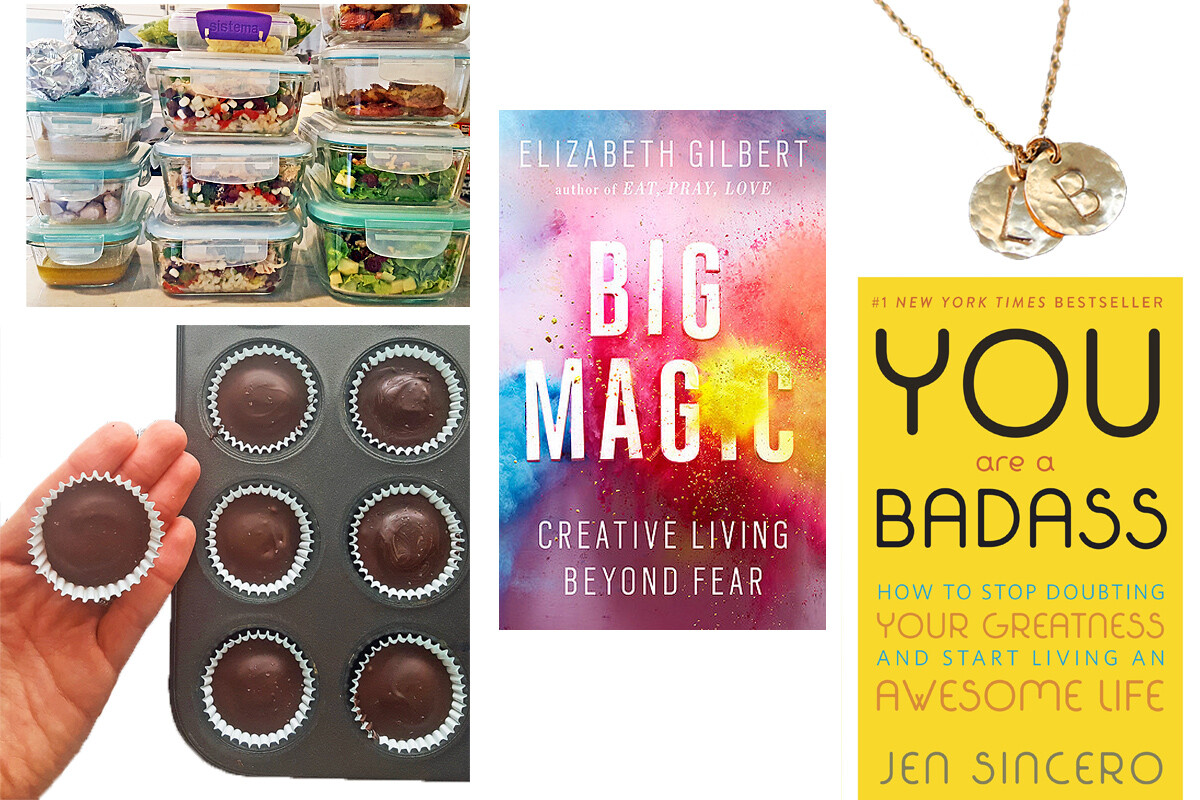 MISCELLANEOUS

Mighty Fix Subscription: This is a gift that can keep on giving for months. For just $10 a month, Mighty Nest will send your mom a product that will make the transition to healthier living easier, such as reusable produce bags, wool dryer balls, etc.
Other FAB Subscription Boxes:
Healthy Eaton Private Workshop: Nothing says "I love you" like showing you care about your mom's health! If you live in the Charlotte area, I could take you and your mom on a Healthy Grocery Shopping Workshop to learn how to save time and money, while buying the healthiest most delicious foods.

If you're not in the Charlotte area, my Meal Prep & Planning Workshop can be done virtually and is perfect for learning how to make healthy and delicious meals easy and efficient, and include variety. Think of all the money she will save ditching the take-out and making her favorite foods at home! Plus it includes a customized recipe book.
Necklace: This beautiful and stylish gold filled initial necklace is perfect for mom or grandma to display the initial of their children or grandchildren.
BOOKS

Big Magic: If you know someone who needs to be inspired and motivated, this book will help!
You Are a Badass: The funniest self-help book for people who want to create a life they totally love, and how to create it NOW. I loved this one so much I've read it a few times!
The Confidence Code: Super informative and practical guide to understanding the importance of confidence—and learning how to achieve it—for women of all ages and at all stages of their career.
Intuitive Eating: The go-to book on rebuilding a healthy body image and making peace with food. We've all been there―angry with ourselves for overeating, for our lack of willpower, for failing at yet another diet. But the problem is not us; it's that dieting, with its emphasis on rules and regulations, has stopped us from listening to our bodies.
DIY IDEAS


*This post contains affiliate links, which means that if you click on one of the product links, I'll receive a small commission