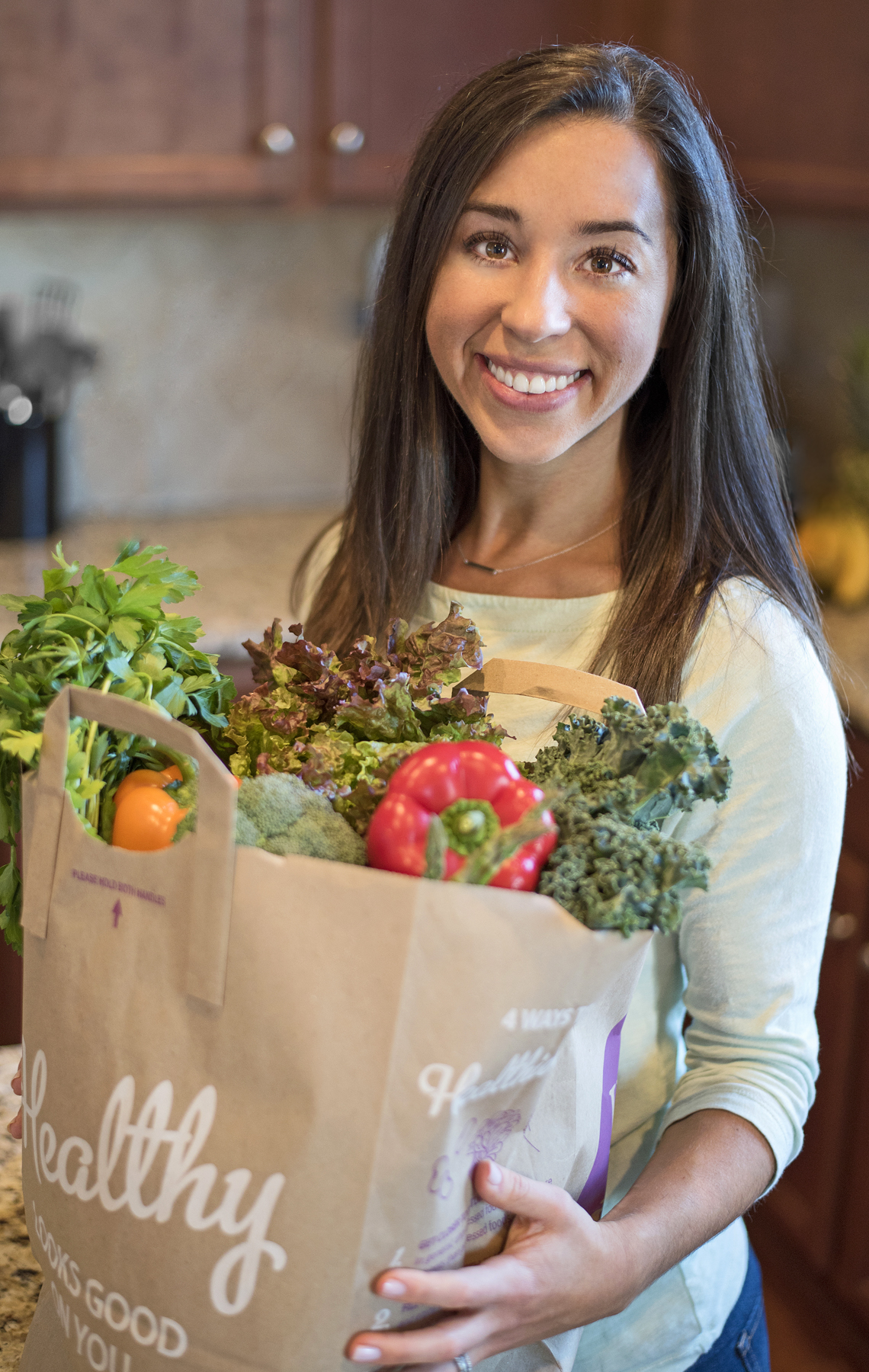 My name is Samantha Eaton, and I'm so glad you're here!
Helping women reach their happy, healthy weight and see results beyond just a lower number on the scale is my absolute passion, but I'm also a mom to 2 adorable French Bulldogs and a wife of an amazingly supportive husband.
I was born and raised in Massachusetts, and after many years of not understanding why I ate so "healthy" but still didn't see the results I was looking for, managed to find health and happiness through making some key nutrition and lifestyle changes.
From as far back as I can remember, body image has always been a motivator for me. At a young age, girls are shown that we should all look a certain way, from the Disney princesses to models in magazines to actresses on TV. They all have some things in common: very thin, clear skin, perfect hair, oozing with confidence. So of course, that's how I wanted to be…but things didn't go as smoothly as I had planned.
For a stretch of about 10 years, I had an awful body image of myself. According to BMI, I was well in the "normal" range, but despite the number I saw on the scale and on the label in my jeans, to me, I was fat. I didn't feel comfortable in my own skin (or clothes), and was super unhappy with what I saw staring back at me in the mirror. I even thought if I was able to lose weight, I'd be happier, have more friends, feel confident, do more fun things, and live a better life.
I resorted to doing whatever I could to try to control it and lose weight: I'd work out at the gym for 2+ hours 7 days a week, I'd count calories like crazy, I'd restrict my eating to only "diet foods" that said: fat free, sugar free, calorie free on the labels, and I'd take fat-burning diet pills to really drive it home. Whenever I'd fall victim to my own willpower and eat like a full-fat cookie, I'd feel overloaded with guilt, sadness, be ashamed of myself, and spiral into a binge. This went on for years. Oddly enough to me at the time, despite my best weight loss efforts, I didn't lose any weight.
Though it sounds like a big giant glaring red flag, it actually took me a long time to realize that what I was going through wasn't "normal girl stuff" like I thought it was. Fast forward a few years, I now have feel better today than I ever have. My journey leading up to today felt like a slow process, but it really comes down to a couple of big events.



When I was 22, my Dad was diagnosed with Parkinson's Disease. The doctors told us that it was a progressive, degenerative disease. We were all devastated. My Mom and I set out on a mission to find a way to slow the progression of his disease as much as possible. As it turned out, not only did we succeed in helping him, but it was just what I needed to start really questioning what I was putting in and doing to my body.
I then saw a holistic-minded doctor who opened my eyes to the world of managing my heath care naturally. He helped me learn that hidden food sensitivities (among which are gluten, dairy, soy, and eggs), along with eating actual healthy foods – that didn't all come in packages – were some of the major keys to looking and feeling better.
That inspired me to start swapping out old bad habits, with new healthy habits, and before I knew it, I saw first-hand that small changes really can make a different. I started noticing that I was feeling better, my skin was clearer, my stomach was flatter and I had a lot more energy!!
I discovered that helping others see through ALL of the conflicting information out there to figure out what's actually "healthy" and what isn't, along with finding practical ways to incorporate it into various lifestyles is what I LOVE to do!
I started by reading, watching and learning everything I could about how to become and stay healthy. I went back to school and received my training from the Institute for Integrative Nutrition to become a Certified Health Coach. I studied 100+ dietary theories and innovative coaching methods from top expert leaders in the fields of nutrition, health, and wellness, such as Dr. Andrew Weil, Dr. Mark Hyman, and Dr. Neal Barnard.
I'm here to help make looking and feeling better easier and attainable for you. I'll provide you with the support and accountability you need to help you stay on track and motivated in a way that is flexible, fun, and free of harsh restrictions. And best of all, the information you will learn and the habits you will create, are both life-changing and long-lasting.
Check out my Work With Me page to see if you're a good fit for Health Coaching!
Questions? Contact me!
Want more health tips? Recipes? Special deals? Subscribe to my weekly newsletter: